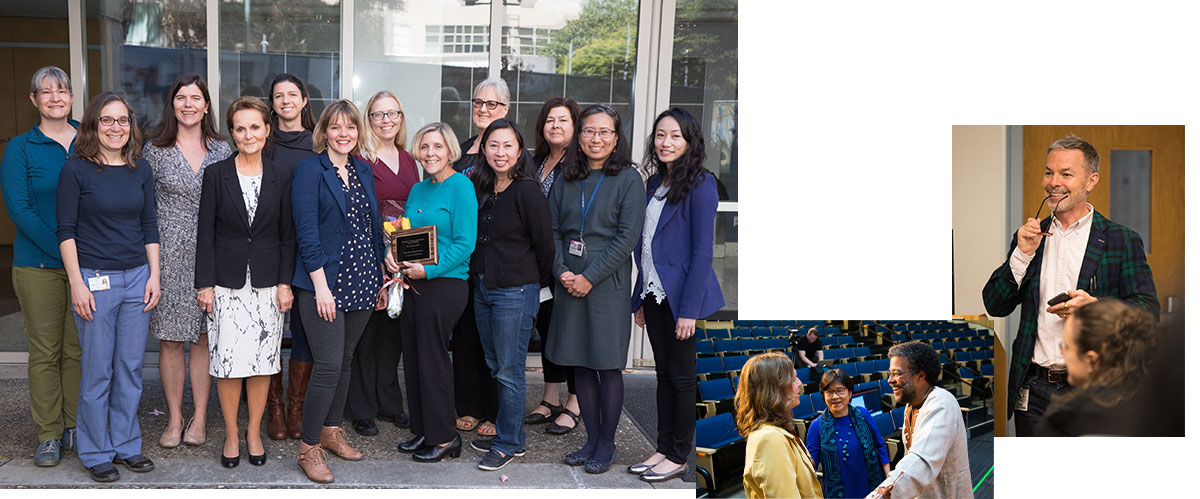 The UCSF School of Nursing is a leader in educational excellence, research and public service. We seek faculty who share our passion for educating the next generation of health care leaders and conducting innovative research that advances nursing and health equity for all. Our faculty are among the most distinguished in the nursing profession who have led, and continue to lead, innovations and policy improvements locally, nationally and globally.
Hiring During COVID-19
At UCSF, safety is our top priority. For the health and safety of our School community and of prospective employees during the COVID-19 pandemic, interviews with job candidates will be conducted remotely via video or telephone conference.
Current Openings
Health Sciences Clinical Professor For Family Nurse Practitioner Specialty
Prepare students with the skills and expertise to become family nurse practitioners; provide patient-centered care to underserved patients with FNP students; attend faculty meetings and school, departmental and campus committees as assigned; and disseminate clinical knowledge developments and educational innovations through presentations and manuscripts. This is a part- or full-time appointment as a Health Sciences Assistant/Associate/Full Clinical Professor. Apply online. 
Acute Care Pediatric NP Faculty & Coordinator
Teach Advanced Practice Nursing students in the classroom, skills lab/simulation and clinical setting with a focus in acute, chronic and/or primary care pediatrics; schedule and/or supervise Acute Care Pediatric Nurse Practitioner/PNP students in the clinical environment for clinical rotations and service learning activities; and advise and mentor ACPNP/PNP students. We also have opportunity for such faculty to serve as Specialty Coordinator for the ACPNP specialty. Clinical practice opportunities may be available. Apply online
Neonatal Nurse Practitioner and/or Neonatal Clinical Nurse Specialist Faculty
Teach the application of basic sciences and the mastery of clinical care and procedures to students in the Neonatal Nurse Practitioner and/or Neonatal Clinical Nurse Specialist specialties. Clinical practice opportunities may be available as a percentage of the position. Full or part-time. Apply online.
Adult Medical-Surgical-Geriatric and Pathophysiology, Master's Entry Program in Nursing (MEPN) Faculty and Content Expert
Teach and advise students in the Medical-Surgical-Geriatric and the Pathophysiology course, and provide content expertise for the Master's Entry Program in Nursing pre-licensure year curriculum. Apply online.
Contact Us
If you have questions about open faculty positions, you may contact Search Committee Chair Karen Schumacher.