Embrace your scientific curiosity and help advance nursing science with a doctoral degree from the UCSF School of Nursing.
With access to renowned faculty and opportunities for multidisciplinary collaboration, our PhD in Nursing program prepares nurse leaders for thriving careers in scientific research. Our students are driven by a passion for discovery, and work alongside faculty mentors to develop the knowledge and critical thinking skills to advance the field of nursing and ultimately, improve health care for all. Our graduates have gone on to launch research programs, secure major grants, author studies that redefine the way we think about nursing science, and many hold leadership roles in large health care organizations and universities.
In-state tuition and fees are fully covered for the first three years. For out-of-state students, the out-of-state tuition is covered for the first year. In addition, for PhD Nursing students, a stipend of $21,800 will be provided to assist with living expenses in the first year of study, $18,000 in the second year, and $18,400 in the third year. Additional financial support from scholarships, grants and employment may be available in subsequent years. (Stipends are subject to change, depending on funding availability.)
Students engage in four years of academic work, culminating in an original research-based dissertation.
Sign up to receive announcements about our PhD in Nursing program, including upcoming information sessions, application resources and more.
Watch a Virtual Information Session Recording
Learn more about the PhD in Nursing program and the admissions process. Watch a recording of a recent virtual information sessions.
COVID-19 Information for Applicants
UCSF will accept pass/fail or satisfactory/unsatisfactory grades, without prejudice, for courses taken during the COVID-19 pandemic between spring 2020 through spring 2022. It has always been our practice to consider grades in the context of numerous other aspects of the application, and an international crisis certainly provides a unique and compelling context. In adopting this policy, we are cognizant of the fact that some undergraduate schools provided an option for students to take courses either for grades or on a Pass/Fail or S/U basis. We therefore want to be explicit that applicants should not feel pressured by UCSF to choose the graded option.
Online courses and labs may be taken to meet prerequisite course requirements for the 2023-24 application cycle due to the impact of the COVID-19 pandemic. Online courses and labs are acceptable as long as they are from an accredited college or university that displays college credit on an official transcript. Preferred online lab formats are synchronous instructor-led labs or participation in a virtual lab. If you are uncertain about your specific plans, please contact the Office of Student Affairs prior to enrolling in the course.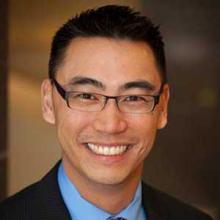 "The UCSF School of Nursing provided me with the essential foundational knowledge about research, education, policy advocacy and administration."