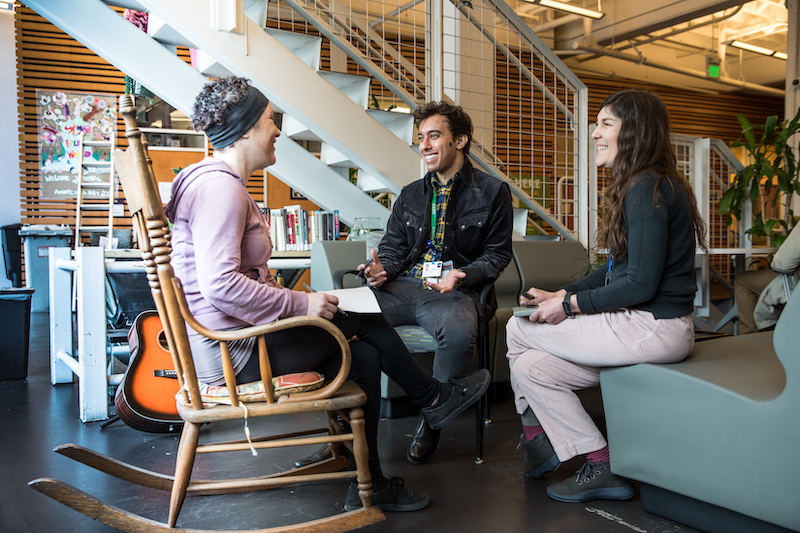 With California facing an urgent and growing shortage of mental health professionals, the UCSF School of Nursing, in collaboration with the UC Davis and UCLA Schools of Nursing, has launched new remote-access training that will prepare 300 psychiatric mental health nurse practitioners (PMHNPs) over five years.
The first remote-learning, post-master's certificate of its kind in California, this training is being launched at a time when a shortfall in mental health providers has become widespread across California. Over 50% of people with mental illness in the state are not receiving psychiatric care, and many communities in the San Joaquin Valley and Inland Empire have only half as many psychiatrists as other parts of the state.
This PMHNP post-master's certificate training is a 12-month hybrid that combines remote-access education with three in-person sessions and regional clinical training across California. Students can stay in their communities to complete their training.
Upon completion of this training, students will sit for the American Nurses Credentialing Center national certification to become a PMHNP.
Schedule and Application Deadline
Important note: Due to the COVID-19 pandemic, the UCSF, UC Davis and UCLA Schools of Nursing have postponed the start date for the new online post-master's certificate option for psychiatric mental health nurse practitioners to January 2021 (pending final approval by the UCSF Graduate Division).
The application cycle for the remote-access PMHNP post-master's certificate training is currently closed. We received high interest from many well qualified applicants and we plan to increase admissions for the January 2022 cohort. Eligible applicants, including those who did not receive admission this year, are strongly encouraged to apply during the next application cycle, which opens on September 1, 2020.
For January 2022 Entry
Application Deadline

Applications open September 1, 2020 and close March 1, 2021.

Classes Begin
January 2022
Classes End
December 2022

Admissions Requirements
Who Can Apply
Nurse practitioners
Clinical nurse specialists
Certified nurse midwives
Required Qualifications
NP licensure in California. Nursing license must be recognized as valid for practice within the state of California during the complete course of study.
Official transcripts from all post-secondary institutions, including any programs in which you are currently enrolled
Goal statement
Minimum of 3 letters of recommendation
Resume or CV
English proficiency for non-native speakers (minimum TOEFL score of 92, minimum ILTS score of 7)
Required Prerequisite Coursework
Advanced (Lifespan) Physical Health Assessment
Advanced Pharmacology
Advanced Pathophysiology
Health Promotion/Disease Prevention
Nutrition (for non-NPs)
The following external institutions offer non-matriculated courses:
Tuition
Tuition and fees for the Post-Master's Certificate Program are posted on the UCSF Office of the Registrar website, under "Supplemental Studies in Advance Practice in Nursing."
To support you through your academic studies, the School's Student Funding Office manages scholarships and other financial support opportunities.
Request Information or Apply Now
Please carefully review the admissions requirements and additional information. If you have questions, you may contact Manager Shanna Abeloff.
If you are ready to apply, start your application through the UCSF Graduate Division's Application Portal.