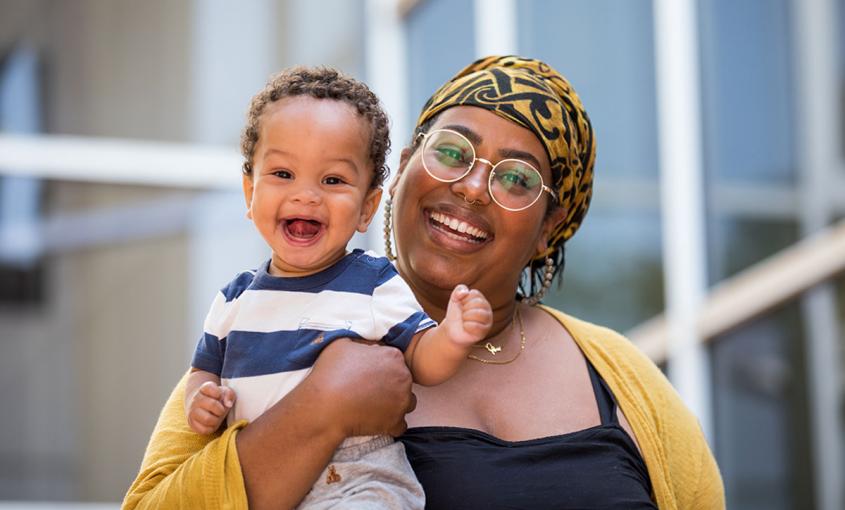 Monifa Willis
Master's Entry Program in Nursing
Growing up in the San Francisco Bay Area in the early 1980s, Monifa Willis would often climb atop her mother's Oldsmobile Cutlass Supreme and sit on the hood with her back to the windshield. She would look up toward the clouds and think about solutions to problems she was seeing around her.
Willis, then around age 8, had a lot on her mind – domestic violence and substance abuse were a part of life in her community.
It's a memory that still resonates today with Willis, now a psychiatric mental health nurse practitioner and an assistant professor at the UCSF School of Nursing where she helps prepare the next generation of nurse leaders.
Throughout her childhood, Willis said she was often the fixer and helper in her family and school environments. From a young age, she wanted to know what makes people tick and how to make them feel better.
"I was the one who could crack a joke to help break the tension," Willis said. "I was the person at school who would see students who were struggling."
While in high school in Union City, she developed a mentorship program, pairing struggling younger students with older students. She went on to study psychology in college, earn a master's degree in marriage and family therapy, and work as a therapist with children and adolescents in crisis.
With a strong interest in biology, she enrolled in 2011 in UCSF's Master's Entry Program in Nursing (MEPN), an accelerated three-year program that prepares students for advanced nursing roles.
"The MEPN program was the perfect blend for me of health sciences and psychology," Willis said.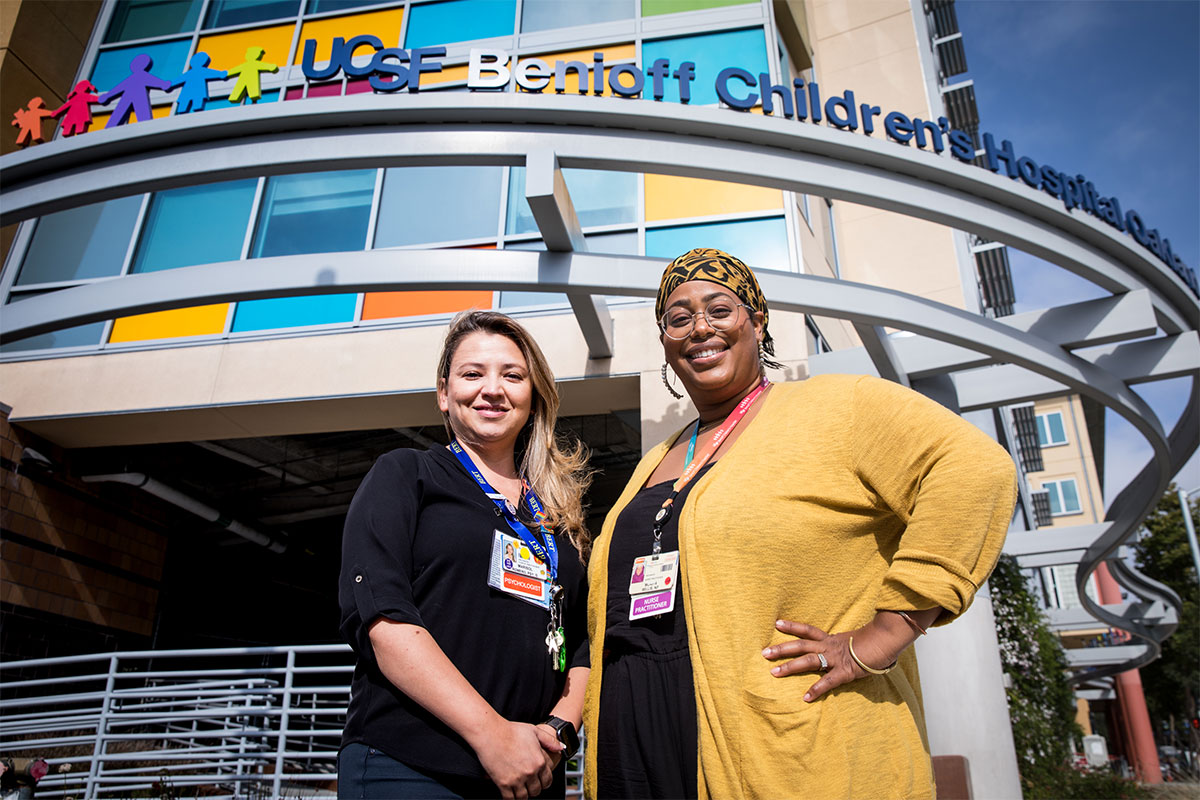 Willis became a registered nurse and after earning her master's degree at UCSF in 2014, she became certified as a psychiatric mental health nurse practitioner. Training in acute care psychiatric settings through the program drove home the importance of compassionate listening and being genuine, she said.
"My therapeutic style is very much being myself with people," Willis said. "A lot of times, you just had to be real with clients in order to meet them where they are."
At UCSF Benioff Children's Hospital in Oakland, Willis founded a behavioral crisis aftercare service for child and adolescent patients to ensure patients are connected to long-term care following discharge.
"We follow them for 30 days, because the evidence shows that within those 30 days, they're at their highest risk of suicidal ideation or suicidal gesture," said Willis, who is the program's director.
At the School of Nursing, she teaches psychiatric mental health courses and leads case reviews with students. She is the training coordinator for a $4 million grant partnership between UCSF and UnitedHealth Group aimed at expanding and diversifying the mental health workforce in California. Willis' role is to help ensure the inclusion of people of color, and arrange mentorships and jobs.
"This grant is really acknowledging the lack of color in the mental health workforce, yet we are serving communities of color," Willis said. "That's a big push for me."