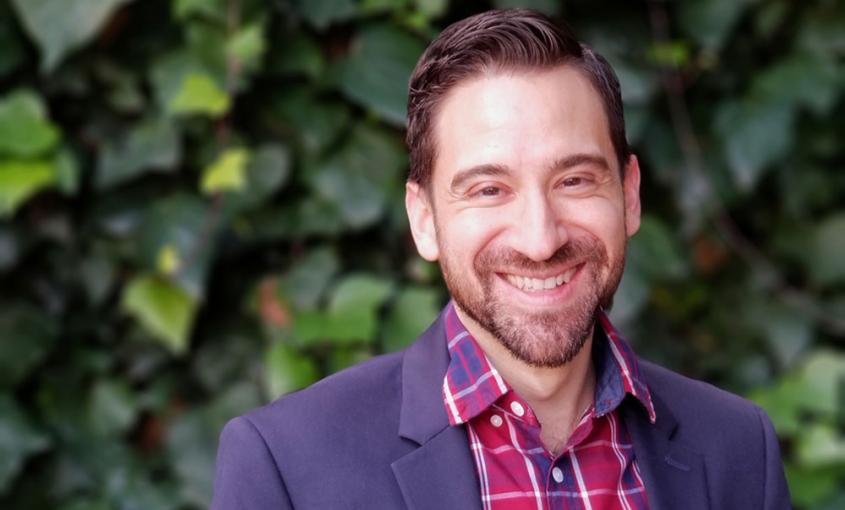 Once an aspiring classical musician, Greg Roussett (MS '10) meticulously studied the works of music's most celebrated composers. His reward was providing joy and inspiration to others through his music. 
Today, Roussett continues to touch people's lives by conducting innovative research to improve the health of underrepresented populations as a PhD student in the UCSF School of Nursing. 
Roussett is investigating whether sleep disturbances lead to shortened telomeres, the end portions of DNA strands. As telomere lengths decrease, cells age faster and cause damage to our DNA. 
Roussett is performing an exploratory analysis on data from the Health and Retirement Study, a longitudinal study of 30,000 Americans dating back to 1990. The data collected includes salivary samples revealing telomere length, as well as surveys about participants' sleep patterns and incidents of racial discrimination. Roussett is examining whether the effects of discrimination —specifically among LatinX and Black individuals — impacts sleep patterns, which, in turn, deteriorate telomeres.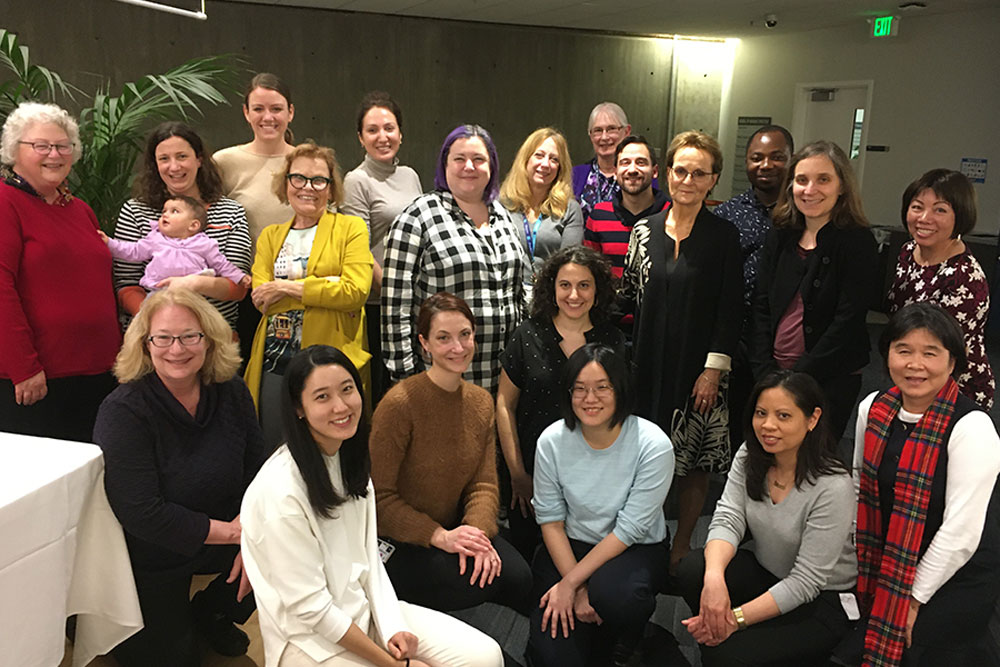 Roussett's research focus is influenced by his time as director of the Psychiatric Mental Health Nurse Practitioner Residency and Training Program at the San Francisco Veterans Affairs (VA) Medical Center, and as a psychiatric mental health nurse practitioner at the VA Oakland Behavioral Health Clinic. There, he worked with Vietnam War veterans whose stress from their service negatively impacted their health. Roussett hopes his research can provide similar populations with effective remedies.
"Our faculty constantly challenge us to examine if social determinants are influencing health outcomes," Roussett said. "This [research] could lead to an intervention for these veterans."
Roussett collaborates with scholars across UCSF. Roussett works closely with his primary advisor, professor Sandra Weiss at the School of Nursing, and is a core team member of the Sleep and Social Experiences Study. The project, led by Aric Prather, associate professor in the School of Medicine, will test the effects of race-based social rejections on sleep patterns. Roussett is also working closely with Andrew Krystal, professor in the School of Medicine, both on the study and other projects.
"The experience has been foundational as I prepare as a nurse scientist and educator," Roussett said. "There is a collaborative philosophy here. It's wonderful to work with such a talented multidisciplinary team."
In addition to his research, Roussett leverages his extensive clinical experience to guide aspiring psychiatric mental health nurse practitioners as volunteer clinical faculty member at the School of Nursing. 
"One of my greatest joys is mentoring psychiatric mental health nurse practitioner students as they bring their compassion and skillset to the clients they work with," Roussett said.