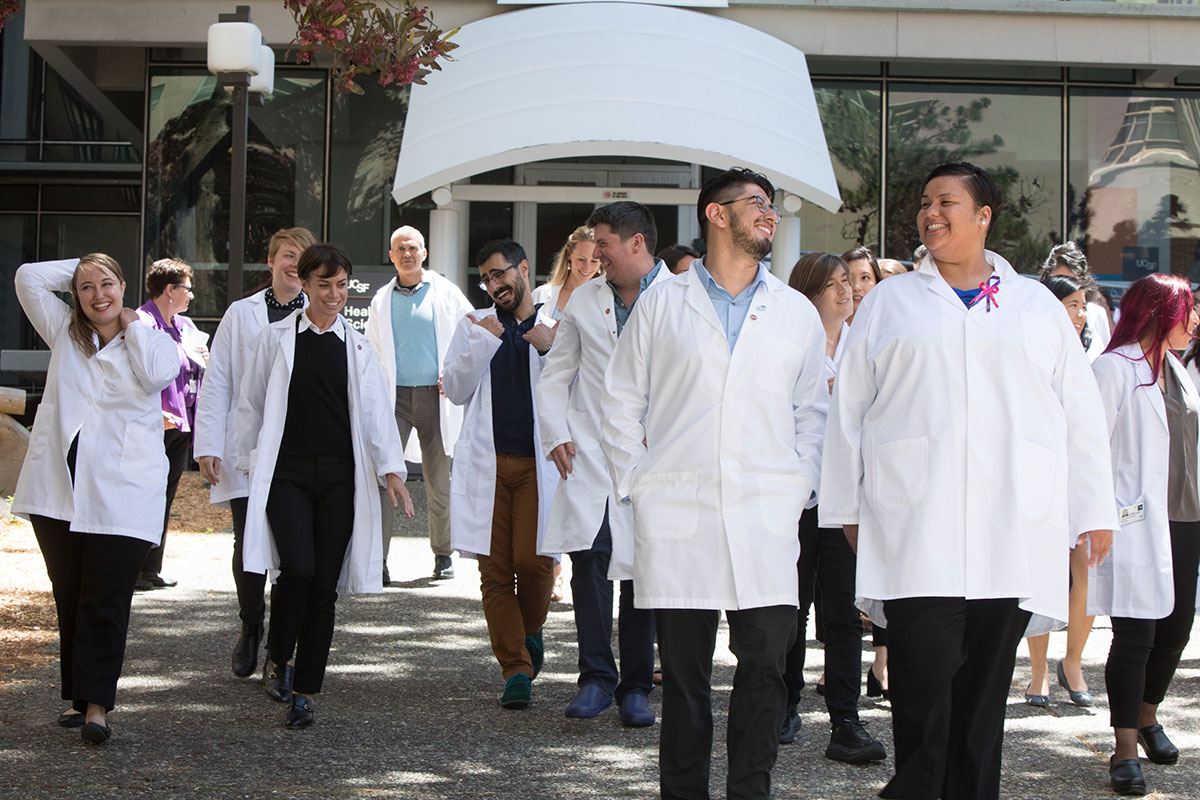 Your pathway to a promising career in nursing starts here.
Our Master's Entry Program in Nursing program is a three-year accelerated program leading to a Master of Science degree in nursing for people without previous nursing preparation but who hold a bachelor's degree in another field.
Graduates of this program are prepared in advanced nursing roles, which are registered nurses (RN) with graduate academic preparation that qualifies them as experts in clinical practice, community health and policy. The advanced nursing role incorporates the functions of clinician, educator, health policy expert, consultant and/or researcher.
During the first year of the program, you will engage in concentrated study that culminates in licensure as an RN. Students are eligible to take the National Council Licensure Examination (NCLEX-RN) as approved by the California Board of Registered Nursing (BRN). In the remaining two years of the program, you will matriculate into our Master's of Science program for graduate level nursing specialty training, choosing from a comprehensive selection of specialties; and includes clinical rotations, fieldwork and residency hours at sites primarily in the greater San Francisco Bay Area. At the end of the three-year program, you will earn an RN license and an advanced master's degree in the specialty you choose.
You will need to decide which MS specialty area of the advanced nursing roles is right for you, so that you can declare your specialty at the time of application. During screening, a large part of the evaluation will focus on your fit for the specialty and the specific advanced nursing role associated with the specialty.
Please review our admissions requirements to determine if your undergraduate degree meets these requirements. For licensed vocational nurses who are interested in coursework for the RN licensure examination, we offer a 45-quarter-unit option as space allows.