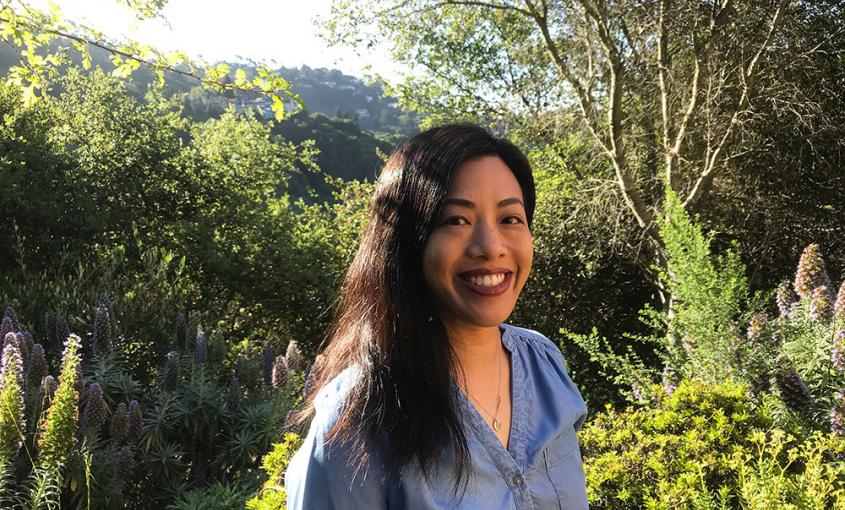 One of the best pieces of advice Tinney Leong (MS '20) has received comes from UCSF School of Nursing sociology professor Howard Pinderhughes.
"Whenever someone says "no," you say, 'why not?'" Leong recalled. "Don't settle, don't take no as the end of the conversation."
That advice has altered her approach to life — and drives her in advocating for resources to help her patients – many of whom are from vulnerable, lower-income populations and have little to no insurance – at La Clinica's San Antonio Neighborhood Health Center in Oakland. 
"At La Clinica, all things are possible, but you have to be willing to think outside of the box to obtain resources," Leong said. "That allows me to take a proactive role to improve the health of unserved and underserved populations, and collaborate with everyone to identify and address health barriers."
Her passion for serving the underserved was ignited well before she became a nurse. After earning a business degree from San Francisco State University, she served as a consultant for a pair of Oakland optometrists and was inspired by their dedication to their patients.
"It was patient care first, profit second," Leong said.
That experience, and her own desire to help those in need, led her to nursing and UCSF.
"[The School of Nursing] is a pioneer in research and population health, and their values and principles align with me fundamentally," Leong said. "UCSF has given me the tools to critically think, to not necessarily take things at face value, and to challenge results in a professional way."
While Leong is making an impact on individuals at La Clinica, she aspires to make broader positive change for entire populations with a focus on helping those battling mental health and substance use disorders. 
"I want to work at a policy level, and UCSF has given me that broader lens to potentially do things on a macro level," she said.