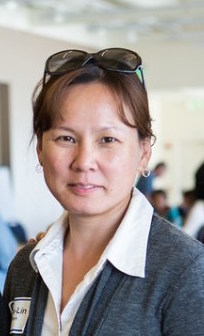 Jyu-Lin Chen, PhD, RN, CNS, FAAN, has been selected as the inaugural recipient of the Ting Tsung and Wei Fong Chao Presidential Chair in Global Health Nursing.
Ting Tsung and Wei Fong Chao Presidential Chair in Global Health Nursing
The goal of the Chao Presidential Chair is to enhance research, service, and education in global health, and it will help shape the future of the school and profession. The Ting Tsung and Wei Fong Chao Foundation of Houston, Texas, established the Ting Tsung and Wei Fong Chao Presidential Chair in Global Health Nursing to stimulate and grow global health nursing research at UCSF.
Commitment to Global Health Nursing
Leveraging strong collaborative relationships, Jyu-Lin works with colleagues from China, Hong Kong, and Taiwan, specifically with Central South University (CSU), Chinese University of Hong Kong Nethersole School of Nursing, Fudan University, Hong Kong Polytechnic University, Kaohsiung Medical University, National Defense Medical Center, Peking Union Medical College, Shantou University Medical College, among others. This collaborative work addresses preventable health concerns in high-risk countries. Matriculating through our own doctoral program in 2002, Jyu-Lin's research on childhood obesity prevention advances our knowledge of one of the most serious global public health challenges of the 21st century. Her specific focus on healthy lifestyle promotion in children in Asian Pacific regions and Asian immigrants in the U.S. through the development of culturally appropriate and technology-friendly programs for improving active lifestyles and maintaining health weight has seen unprecedented success.
Jyu-Lin's scholarship is renown and numerous local, national, and international groups working to improve children's health have sought out her expertise. A few examples include—North East Medical Services (NEMS), San Francisco Department of Public Health (SFDPH), and NICOS Chinese Health Coalition. Because her culturally sensitive research studies have proved effective in preventing childhood obesity, NEMS has adapted her childhood obesity prevention program to a clinical program. Jyu-Lin assisted with the modification of the electronic health record system to allow clinicians at NEMS to easily identify at-risk children and provide appropriate management based on the American Academy of Pediatrics recommendations. She has been actively involved in the San Francisco Childhood Obesity Task Force and the Childhood Obesity Primary Care Work Task Force. This task force brings key leaders and clinicians to the Bay Area to identify best practices in childhood obesity management, especially for low-income immigrant families. Her work with the SFDPH has led to a policy review of school meals, physical education, and development of a best practice network for childhood obesity prevention in San Francisco.
In addition to enhancing global health nursing research, Jyu-Lin has mentored and helped prepare students for advanced clinical and nursing research training, especially global health nursing. She served as chair of the School's Doctoral Program Council and chair of Faculty Council. Jyu-Lin's work has received funding from the UC Pacific Rim Research Program, the NIH (as a K scholar), the Safeway Foundation, Sigma Theta Tau International, the American Nurses Foundation, the Chinese Community Health Resources Center, and UCSF School of Nursing Center for Global Health. As a Fulbright Research Scholar she is conducting a cross-trait study on identifying risk factors for childhood obesity and type 2 diabetes mellitus (T2DM) and developing strategies for community-based prevention programs.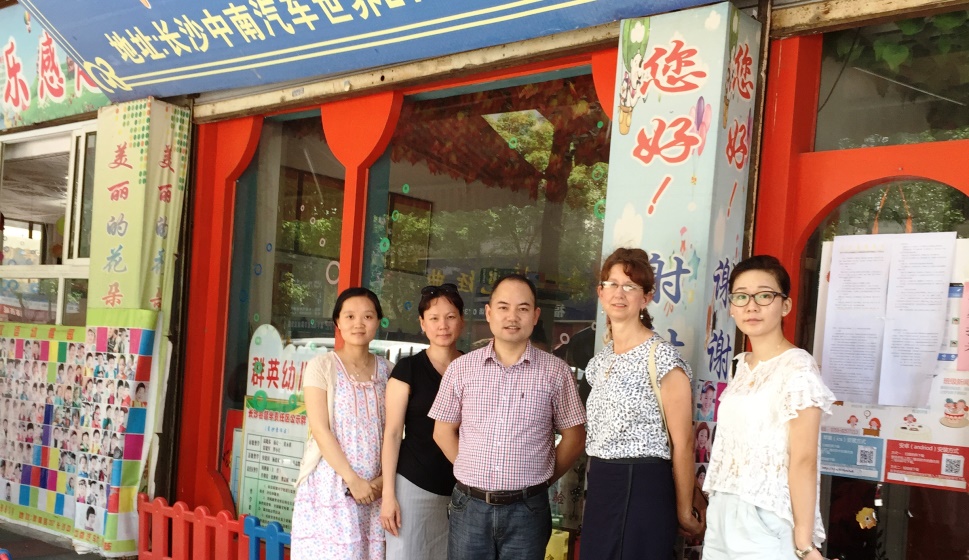 Global Nursing Community Accolades
UCSF School of Nursing Dean David Vlahov shared the news of Jyu-Lin's appointment with the School community in early August highlighting, "She is an exceptional nurse scientist, global health ambassador and educator" and thanking her for "her invaluable expertise and dedication." Professor Emerita and MacArthur Foundation Chair for Global Health Nursing Sally Rankin, RN, PhD, FAAN, praised Jyu-Lin's appointment noting, "The appointment of Jyu-Lin to the Ting Tsung and Wei Fong Chao Presidential Chair in Global Health Nursing is an important step forward in stimulating and growing global health nursing research, service, and practice at UCSF." Accolades poured in from the international global health community following the appointment announcement as well, including the following:
Dean and Professor Ruey-Hsia Wang, RN, PhD, of Kaohsiung Medical University's College of Nursing adds, "We have worked with Dr. Chen for many years. We have the opportunity to work with her in a multidisciplinary team. As a Dean, I am very impressed by her ability to bring a multidisciplinary team from U.S., China, and Taiwan together. Her research deals with one of the most preventable health issues around the World. She exemplifies a great global nursing leader who shares knowledge and passions on global health nursing to faculty, students and others around her. Congratulations on this award. We are honored to work with her and looking forward to more collaborations in the future."
Professor and Chair Jen-Jiuan Liaw, RN, PhD, of the National Defense Medical Center's School of Nursing exclaims, "Dr. Chen's passion and contributions in Global Health Nursing has greatly impacted our faculty and students at National Defense University, School of Nursing. Her knowledge on research as well as nursing education enhances our understanding of international work and training. We are grateful to host Dr. Chen's stay as a Fulbright Senior Scholar and looking forward for many years of collaborations."
Acting Director, Professor, and Head of Graduate Division Doris Yu, RN, PhD, of the Nethersole School of Nursing at the Chinese University of Hong Kong remarks, "'Our heartiest congratulations to Prof. Jyu-Lin Chen for being awarded the endowed Chao Presidential Professorship at UCSF! This is a great honor and well-deserved recognition of her outstanding contribution to global health, in particular to promoting health in Asia. As a dedicated and capable nurse scholar, she has also been awarded the prestigious Fulbright Fellowship this year. We believe all these honors will motivate Jyu-Lin to go miles further and achieve greater success in her teaching and research. We look forward to a closer collaboration with Jyu-Lin and USCF School of Nursing in the future."
Dean and Professor Hu Yan, PhD, of Fudan University proclaims, "Being a nursing scholar in the area of child health care, Dr. Jyu-Lin Chen's contribution to improving the quality of child health care globally was very impressive, she has shared her work in nursing education and child health care research and has initiated the collaboration between China and the U.S. in health promotion for childhood obesity. In addition, we are very pleased to share her extensive experience of working with many nursing institutions in Asia. As the nursing profession and nursing education is developing fast in China, her dedication in improving health of Chinese in China, her dedication in improving health of Chinese in China, Taiwan, and Hong Kong, and Chinese immigrants in the U.S. is essential in improving global health nursing. She not only works with individual institutions but also brings scientists and clinicians from different disciplines and different countries together. This Endowed Chair demonstrates her passion and dedication to global health nursing."
Professor and Executive Dean Junhui Bian, MD, PhD, of Shantou University Medical College notes, "Dr. Chen is one of the most energetic and generous professors I have known. Her willingness to share knowledge and her passion about nursing education in China has impacted our students, faculty, and leaders at Shantou. Because of her, many of our young students and faculty look forward to enhance their nursing career and advance nursing education. We are honored to work with her and wish to build a stronger connection between UCSF and Shantou University."
Jyu-Lin's current program of research focuses on the impact of family and socio-cultural factors on children's health and healthy behaviors, especially overweight in school-age children. Additionally, she leverages child-centered and family-oriented methods with the aim to develop cultural and developmental appropriate intervention programs to promote healthy lifestyles and prevent overweight children. Her most recent research activity, entitled "Diabetes prevention program for rural women with prior gestational diabetes mellitus: A multi-site clustered randomized clinical trial" has been submitted to the China Medical Board for funding. Jyu-Lin will lead this research project as co-PI.
Please join the UCSF School of Nursing in congratulating Jyu-Lin on her appointment as Ting Tsung and Wei Fong Chao Presidential Chair in Global Health Nursing by celebrating at a formal reception in the Fall.
Related Coverage