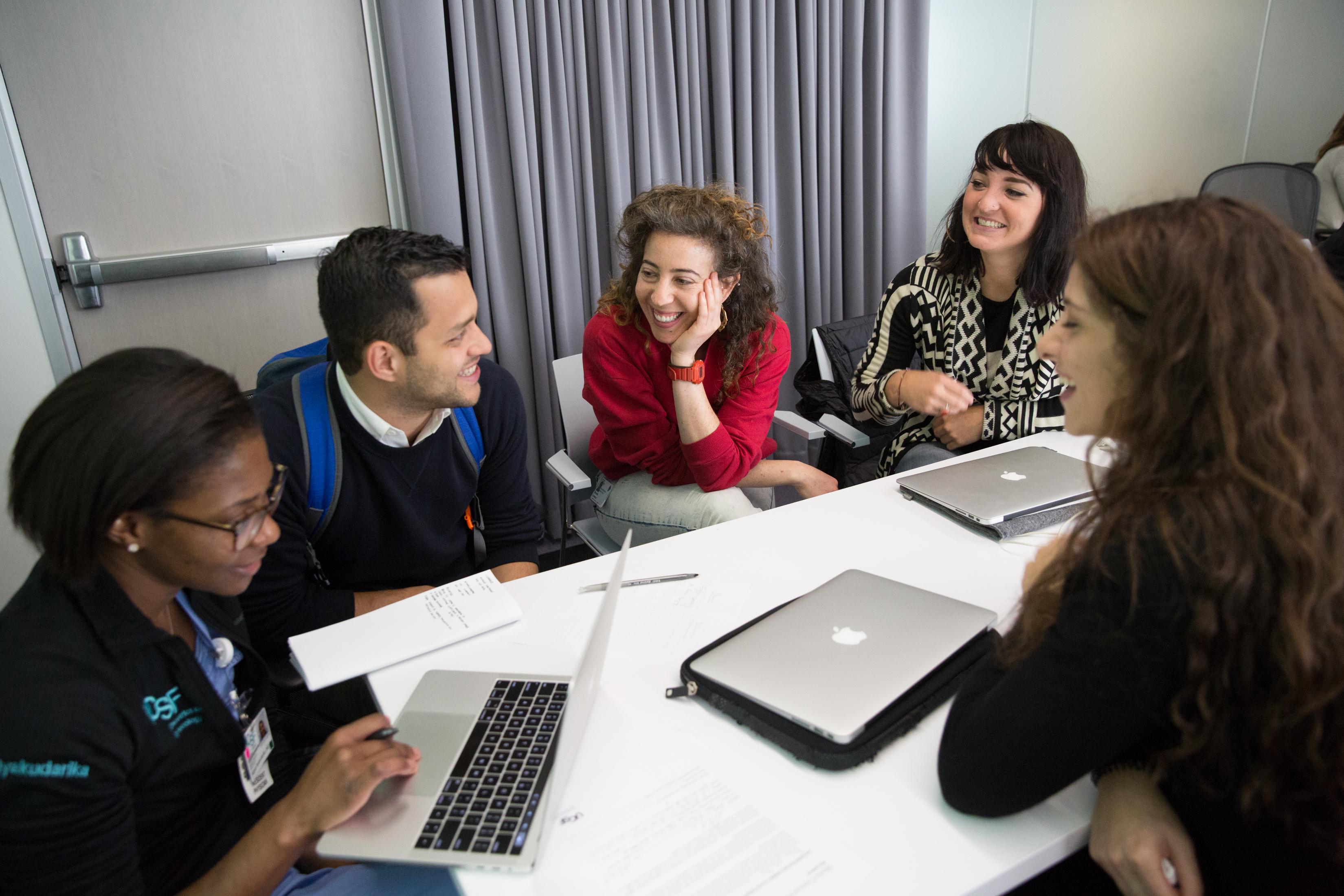 Continue expanding your nursing skills with a Post-Master's Certificate in the specialty area of your choice.
Our Post-Master's Certificate Program enables nurses with a master's degree in nursing to pursue state certification in an additional specialty area, or seek a program of study that may lead to a change in role (e.g., a CNL or CNS seeking an NP specialization certificate). You'll receive a certificate upon completion and will be eligible to apply for national certification examinations.
Choosing A Specialty Area
We offer Post-Master's options for specialized study as a clinical nurse specialist, nurse practitioner or health policy specialist.
MS specialties become available on a year-to-year basis, depending on faculty and funding resources. For details on which MS specialties offer Post-Master's options and for specialty-specific details and requirements, visit our Master of Science Program Academic Overview webpage.
You may also contact the coordinator for the specialty you're interested in if you have questions.
Requirements
Applicants must have completed and received a Master of Science degree in Nursing, typically MS, MSN or MN.
If accepted, applicants must be licensed by the state Board of Registered Nursing and their nursing license must be recognized as valid for practice within the State of California during the complete course of study. (If your RN is from another U.S. state, or from Canada, you may qualify for Licensure by Endorsement by the BRN.)
Curriculum and Time Needed to Earn A Certificate
The Post-Master's program does not have a single separate curriculum. Each MS specialty's webpage carries information about specific courses and curricula requirements.
The average time commitment is 4 to 8 quarters, depending on the specialty area selected. Students are typically required to attend classes at UCSF an average of two days each week and attend clinical a minimum of 1 to 2 days each week. Students are not required to find their own clinical placements.
Tuition
The in-state tuition and out-of-state tuition for academic year 2018-2019 is currently $8,878 for each quarter (summer, fall, winter or spring).
 

  Annual

  Summer

  Fall

  Winter

  Spring

Post-Master's Fee

  $ 35,512

  $ 8,878

  $ 8,878

  $ 8,878

  $ 8,878

 

Fees subject to change without notice
Financial aid opportunities are available to post-master's students. The fee reduction policy for UCSF employees is not applicable to the Post-Master's Certificate Program.
Application Deadlines
The application cycle for the 2020-2021 academic year will open soon. Please visit this site for updates. 
How to Apply
The application will be available online soon. Please visit this site for updates.