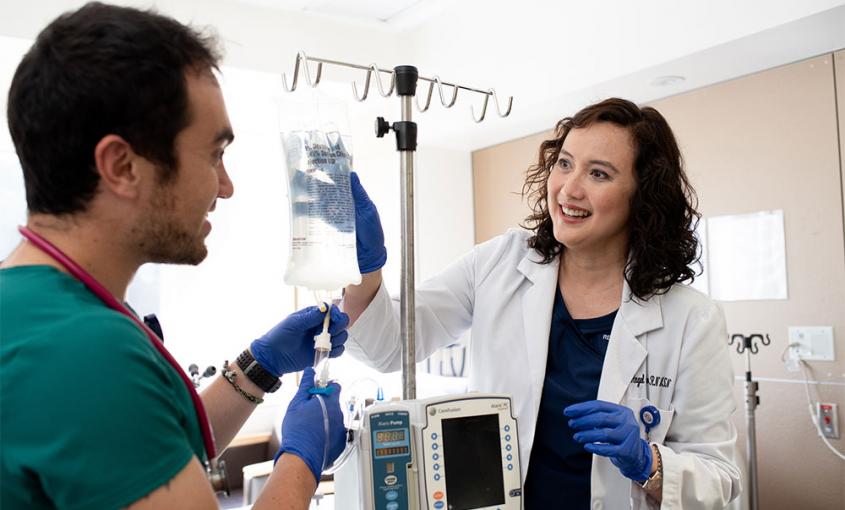 Despite a successful nursing career in direct patient care, Angelita Barrios often wondered how she could make a greater impact on her profession. How could she help colleagues and aspiring nurses through her knowledge and experience?
Barrios found the answer in teaching. She applied the enhanced clinical and leadership skills she developed in the UCSF School of Nursing's Doctor of Nursing Practice (DNP) program to create a new tool to help students excel. And then, she earned an appointment as an assistant professor at the School.
Barrios (DNP '19) had spent more than a decade as a clinical and charge nurse in general surgery and urology units and was fulfilled caring for patients. But her new added role as a assistant professor enables her to experience the far-reaching impact of teaching.
"Through teaching, you're able to reach a lot more patients," Barrios said. "What I'm teaching them, I know they're delivering right to their patients."
Barrios knows the challenges clinical instructors face, which is why she dedicated her DNP project to helping them provide proper guidance to their students. She developed a skills assessment UCSF clinical instructors can use to help identify strengths and weaknesses in their students' work. Barrios said the assessment allows instructors to tailor lessons for students to improve in areas in which they are not excelling. The skills assessment received positive reviews from clinical instructors and continues to be used.
"We need to provide all the resources we can to our clinical instructors," Barrios said. "It's a critically important job."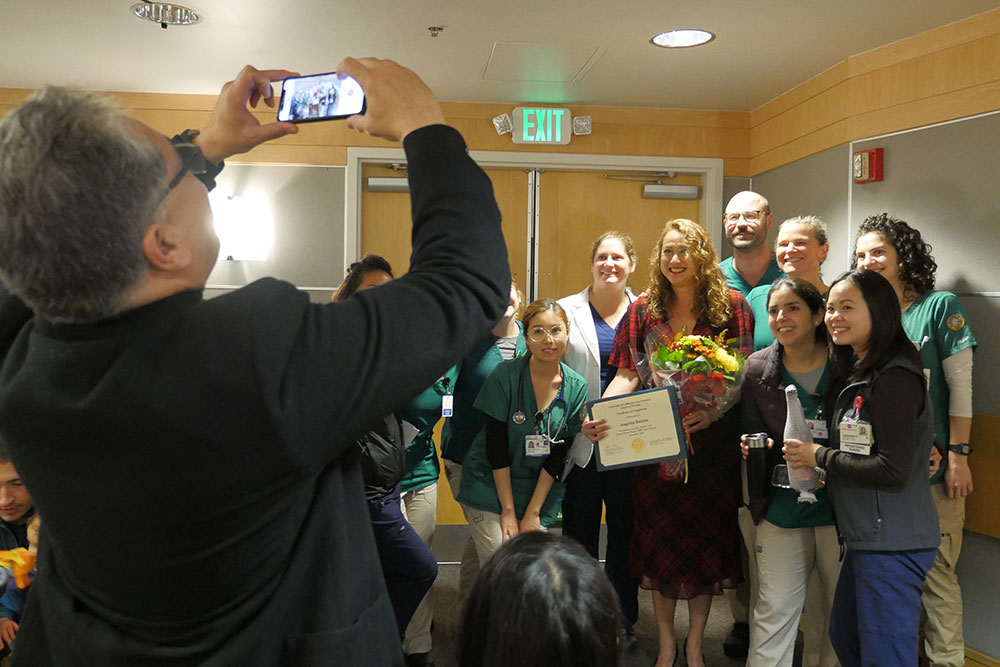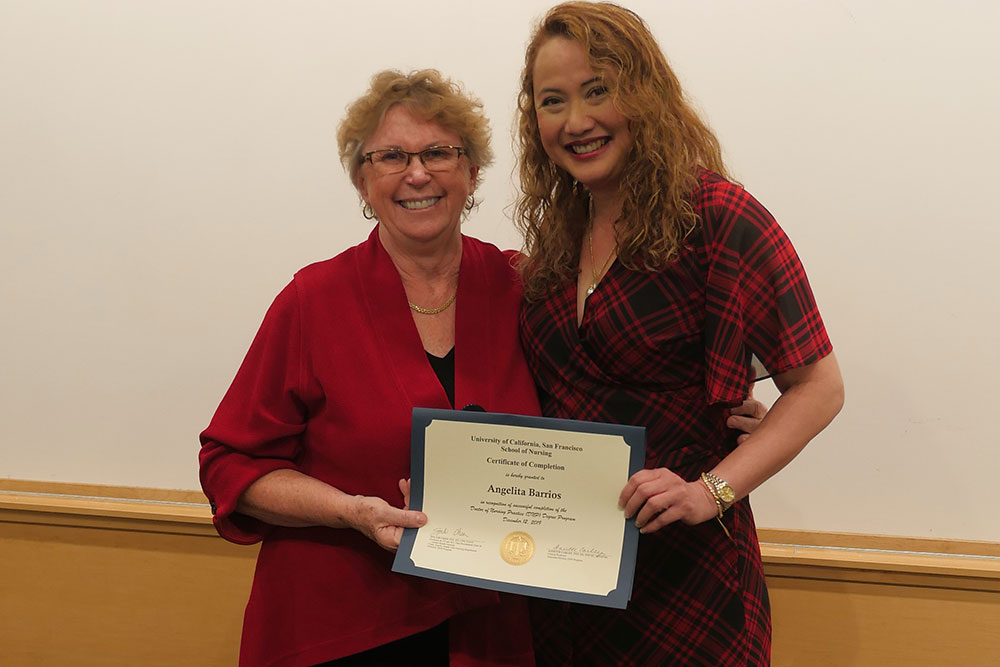 With the confidence and skills she gained from completing the DNP, Barrios is ready to take the next step in her journey in her new full-time teaching role.
"It's hard to describe the happiness I feel," Barrios said. "I'm grateful for the opportunity to spread what I know, to teach students how to critically think and how to advocate for their patients."