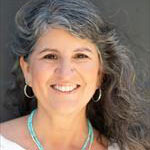 Mica Estrada, Associate Dean of Diversity, Inclusion and Outreach
Mica Estrada, PhD, is a professor in the Department of Social and Behavioral Sciences and the Institute for Health & Aging at the UCSF School of Nursing. Her research program focuses on social influence, including the study of identity, values, kindness, well-being and integrative education. She leads, as principal investigator, several longitudinal studies, which implement and assess interventions aimed to increase student persistence in Science, Technology, Engineering, Mathematics and Medicine (STEMM) careers (funded by NIH, NSF and HHMI). Estrada's research focuses on ethnic populations that are historically excluded, marginalized and underrepresented in higher education, most vulnerable to the impacts of climate change, and are providing diverse and creative solutions to the pressing challenges of our day.
She received the Leadership Institute Graduate Award from the Society for the Advancement of Chicanos and Native Americans in Science (SACNAS) in 2013, the Adolphus Toliver Award for Outstanding Research in 2016, and was selected as a Howard Hughes Medical Institute Facilitator-Scholar in 2022. She has previously served as a member of the National Academy of Science, Engineering and Medicine (NASEM) study on Strengthening Research Experiences for Undergraduate STEM Students and the Advancing Anti-Racism, Diversity, Equity and Inclusion in STEM organizations census study, and currently serves as a NASEM Roundtable on Systemic Change in Undergraduate STEM Education member. Estrada earned her B.A. in Psychology from the University of California, Berkeley, and her PhD in Social Psychology from Harvard University.
She is mother to three grown children and lives in the San Francisco Bay Area with her sweetheart of many years. She enjoys gardening, walking in nature and sharing meals with her extended family.
Key publications related to diversity and inclusion: Toward a Model of Social Influence That Explains Minority Student Integration Into the Scientific Community; Improving Underrepresented Minority Student Persistence in STEM; The Influence of Affirming Kindness and Community on Broadening Participation in STEM Career Pathways; Achieving STEM Diversity: Fix the Classrooms; and Culture and Quality Matter in Building Effective Mentorship Relationships With Native STEM Scholars.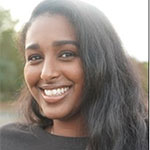 Emebet Aklilu, Chief of Operations
Emebet Aklilu, MPH, MSBH, is the chief of operations for the Diversity, Inclusion and Outreach Office at the UCSF School of Nursing. She is a well-organized and diligent individual with a successful background in developing culturally competent programming and employee engagement strategies within health care and higher education.
Her research is based in developing trauma-informed, culturally competent programs for niche groups. For example, she developed a trauma informed implementation and program guide founded in restorative justice to address harms and harm reduction amongst African Americans in Oakland. The work was then expanded to explore how reevaluating trauma-informed practices amongst clinicians who serve minority communities could result in improved health outcomes and greater partnership between clinicians, their peers and their patients. Now with the partnership of the Restorative Justice Practice office at UCSF, Aklilu and the team are hopeful that they can expand the research to create programming opportunities for the School of Nursing community and beyond.
As an alumna and faculty member of the University of San Francisco, Aklilu has worked closely with a number of campus groups to explore the use of restorative justice in the reimagining of policing on campus and with the expansion of the escalation model, Just Culture. As the primary contributor to two grant-funded projects, Aklilu developed curriculum for campus safety trainings with public safety officers and looked to expand the Just Culture model to incorporate restorative justice practices in conflict resolution. As an advocate for restorative justice and trauma-informed care, Aklilu is a welcomed addition to the School of Nursing.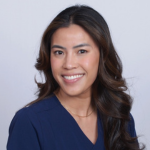 Erin Ear, Student Coordinator
Erin Ear, RN, is a community-based and person-focused student with experience in the non-profit and health care field. She is passionate about health equity and understanding the important role played by the social determinants of health. Her interests stem from serving disadvantaged communities and, as a former case manager, witnessing firsthand individuals who face adversity. At UCSF, she is involved in campus organizations to advocate for students at the school and university levels and serves as a liaison among the student body, staff and faculty. She hopes to cultivate a community enriched with diversity, equity and inclusion where everyone feels valued.
Currently, Ear is a student in the Master's Entry Program in Nursing and will be training to become a family nurse practitioner. She strives to give back to communities that have supported her academic endeavors.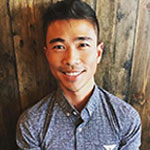 Glenn-Milo Santos, Professor
Glenn-Milo Santos, PhD, MPH, is a professor in the Department of Community Health Systems and the Division of Prevention Science at the University of California, San Francisco, and senior research scientist at the San Francisco Department of Public Health. He is also co-director of the Traineeship for AIDS Prevention Studies postdoctoral fellowship at the Center for AIDS Prevention Studies and co-lead of the Substance Use Research Program in the Center for AIDS Research at UCSF. Santos received his PhD in Epidemiology and Translational Sciences at UCSF. His research focuses on the intersection between substance use and HIV, and the development of novel interventions to optimize the health of key populations at risk for HIV, including men who have sex with men, transgender individuals and people who use drugs.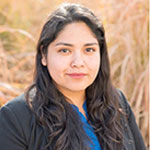 Perla Sandoval, Director of Research & Data Analysis
Perla Sandoval, MS, conducts research with a focus that includes social influence, diversity in STEM, mentorship, energy conservation and health disparities. With her strong communication skills and attention to detail, she effectively translates complex research findings into actionable recommendations, empowering decision-makers to drive evidence-based change. As a collaborative leader, she fosters an inclusive environment that values diverse perspectives, leveraging her expertise to guide cutting-edge research methodologies and uphold the highest ethical standards in her field. Sandoval has extensive experience in conducting qualitative and quantitative research with diverse audiences. Her non-profit work experience and fluency in Spanish have provided her with many opportunities to work with diverse communities. From engineers, social science researchers or community members, Sandoval has honed her ability to engage across all types of audiences. Sandoval's extensive work with diverse communities via her non-profit and research endeavors will serve as an asset for the DIO office. With a keen eye for organization and a meticulous approach, she excels in managing vast and complex data sets, ensuring accuracy, integrity and accessibility throughout the research and evaluation process.
Sandoval holds a MS degree in Applied Social and Health Psychology from Colorado State University Fort Collins and earned her B.A. in Psychology from California State University San Marcos. During her spare time, Sandoval likes to bake, go to the beach and spend time with family. When the weather permits, she keeps the Colorado spirit alive and heads for the mountains.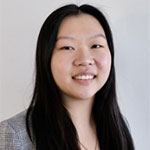 Janice Vong, Policy Analyst
Janice Vong, BS, is a project policy analyst in the Department of Social and Behavioral Sciences and the Institute for Health & Aging at the UCSF School of Nursing. At UCSF, she currently works on an NIH-funded project dedicated toward understanding the impact of a course-based undergraduate research experience on student integration into the scientific community. Additionally, at UC Berkeley, she works on a HHMI-funded project focused on evaluating the scientific attitudes, creativity and impact of interdisciplinary exchange of students enrolled in an Integrative Biology course. She earned her B.S. in Psychology from Saint Mary's College of California. In her spare time, she enjoys walks in nature and reading books.