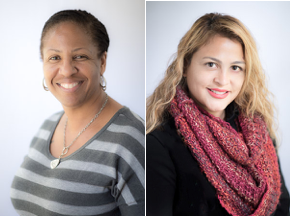 As part of UCSF's first cohort of graduates to the new Diversity and Inclusion Staff Certificate Program the School was represented by two key staff members—Dayna Moore, operations manager in the UCSF Graduate Division Master of Science in Healthcare Administration and Interprofessional Leadership (MS-HAIL) program, and Karen Sanchez, analyst to the chair in the Department of Community Health Systems. Recently, Moore and Sanchez joined nineteen staff members from across the University, representing a wide spectrum of jobs, levels, and departments, at the graduation ceremony.
In the climate survey of 2013, staff development was identified as a critical area for needed improvement. As part of the effort to start cultivating that situation, the Office of Diversity and Outreach appointed Élida Bautista, an associate professor of psychiatry and the former director of clinical training for the Multicultural Clinical Training Program in Psychiatry at ZSFG, to determine relevant programs for staff. Consequently, the Inaugural Diversity and Inclusion Certificate (program) was established.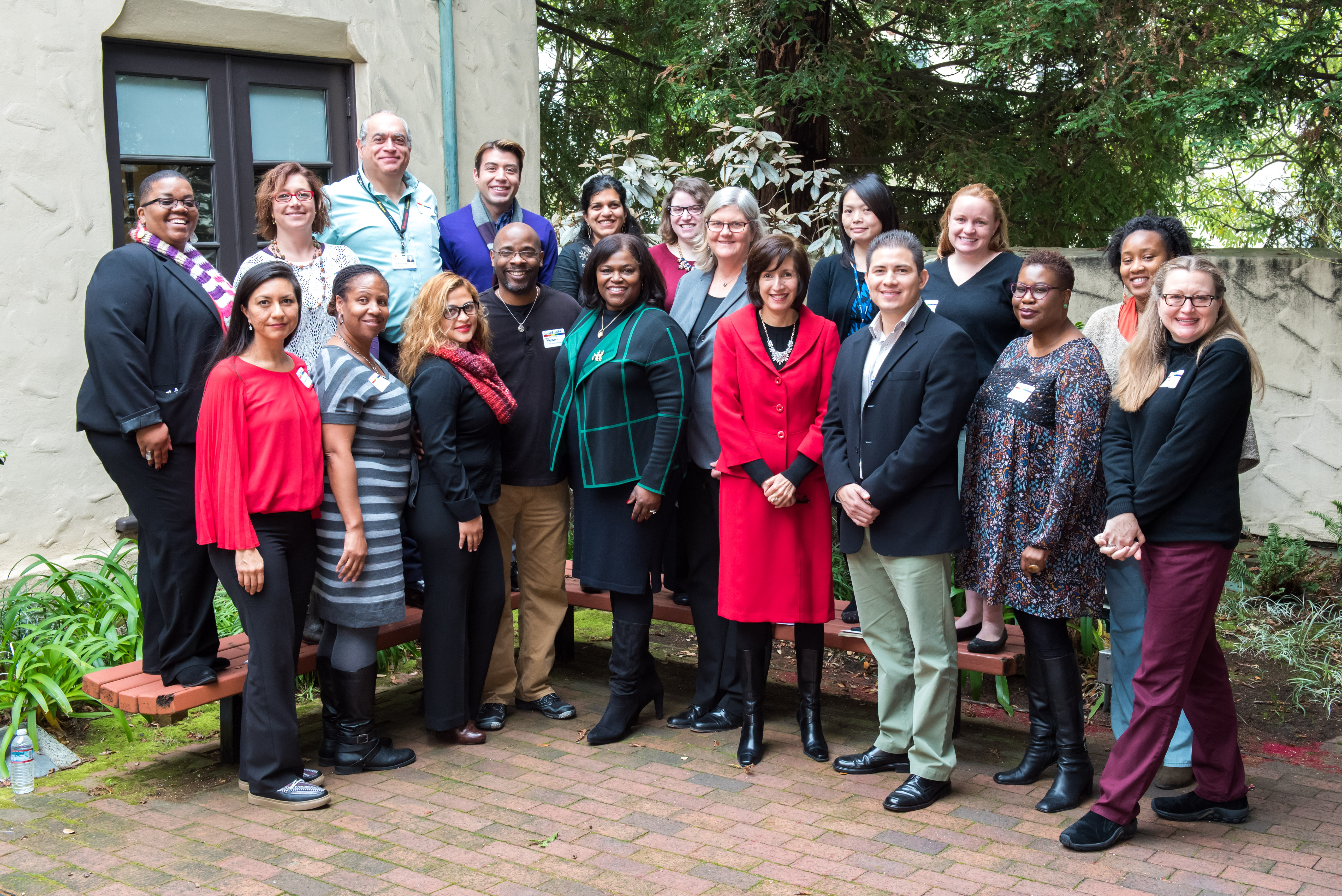 Throughout the program, the cohort met twice a month, for two-and-a-half-hour classes, and engaged in dialogue and assignments cultivating a group of people conversant in the language of diversity, who can now help spread this message throughout the University.
Members of the class found the program extremely rewarding. "I was thrilled to hear I was accepted," commented Moore, "knowing there was a significant number of qualified candidates, I feel fortunate to have been part of the initial cohort. I intend to share the knowledge and skills from the program as an ambassador furthering an important change to our culture" added Moore. According to Sanchez, "Diversity is being able to be who you are without fearing to be judged or broken down; Inclusiveness in the workplace treats everyone with dignity and respect and values everyone's talents and skills. Diversity and Inclusion go hand in hand because without it beauty and strength would not exist."
The Office of the Executive Vice Chancellor and Provost (EVCP) covered the graduation with an in-depth article, highlighting event speaker Lisa Cisneros, senior director of strategic communications in University Relations, as stating "Given what is going on in the country and the world, it is more critical than ever that we build a cadre of those who understand and appreciate the many backgrounds and backstories of our diverse community."
In January, the program will expand, and two new classes commence. Learn more about the program here.
Related Coverage:
Dayna Moore Selected for Diversity and Inclusion Certificate Program
Pomp and Circumstance: New Diversity and Inclusion Staff Certificate Program marks first graduation