On June 16, 2017, the UC San Francisco (UCSF) School of Nursing held two significant ceremonies for our Master's Entry Program in Nursing (MEPN) students. For entering MEPN students, the White Coat Ceremony took place in the morning, and for MEPN students completing their first year, the Pinning Ceremony occurred in the afternoon.

White Coat Ceremony
Led by Assistant Director Mary Foley, the new MEPN students participated in a celebration and ritual leading to their new status as student professionals. Established by the Arnold P. Gold Foundation in 1993, the White Coat Ceremony is a way to welcome new students into the healthcare professions. A critical element of the ceremony is the oath that students take in front of family members, school leadership and peers. The oath acknowledges their primary role as care givers. As Assistant Dean Kristine Warner explained, the Ceremony and the oath serve as a rite of passage and are further commemorated by lapel pins from the Foundation. The pins contain an inscription about humanism in nursing and serve as a visual reminder to students that in order to deliver the best care to their patients, compassion and empathy must be the hallmark of their clinical practice. The White Coat Ceremony's Keynote Address was delivered by UCSF Alumna Catherine Dodd, PhD, RN, FAAN, who focused her remarks on nursing leadership.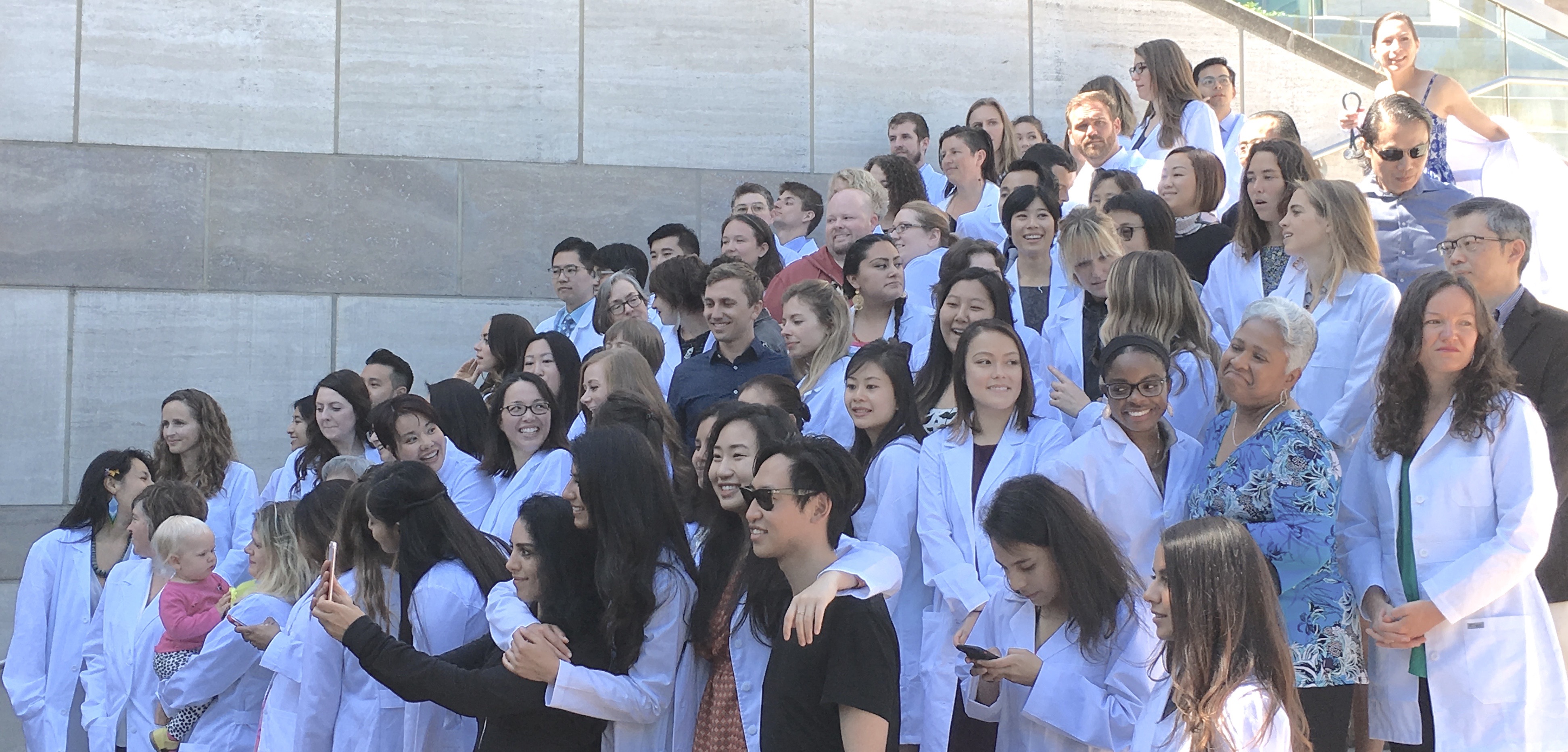 Pinning Ceremony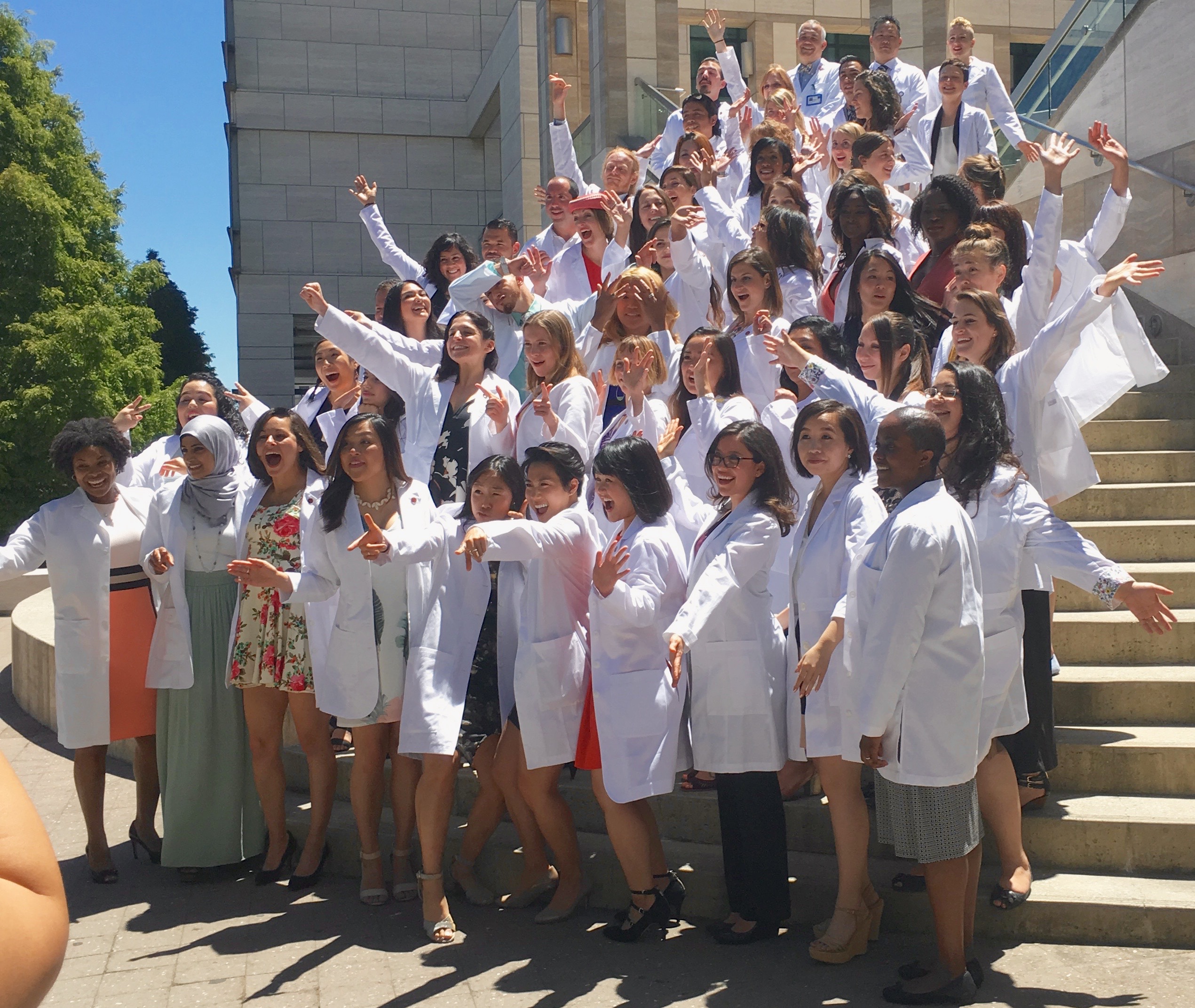 Following the completion of their first year of MEPN, students then matriculate into their master's program years. As part of their graduation, they participate in a pinning ceremony, held at Robertson Auditorium in the William J. Rutter Center at UCSF. The pinning ceremony is a time-honored nursing school tradition, dating back to 1855 when Florence Nightingale received a broach from Queen Victoria for her efforts in the Crimean War. It signifies the integrity and tradition of badges worn by the early healers and crusaders of care.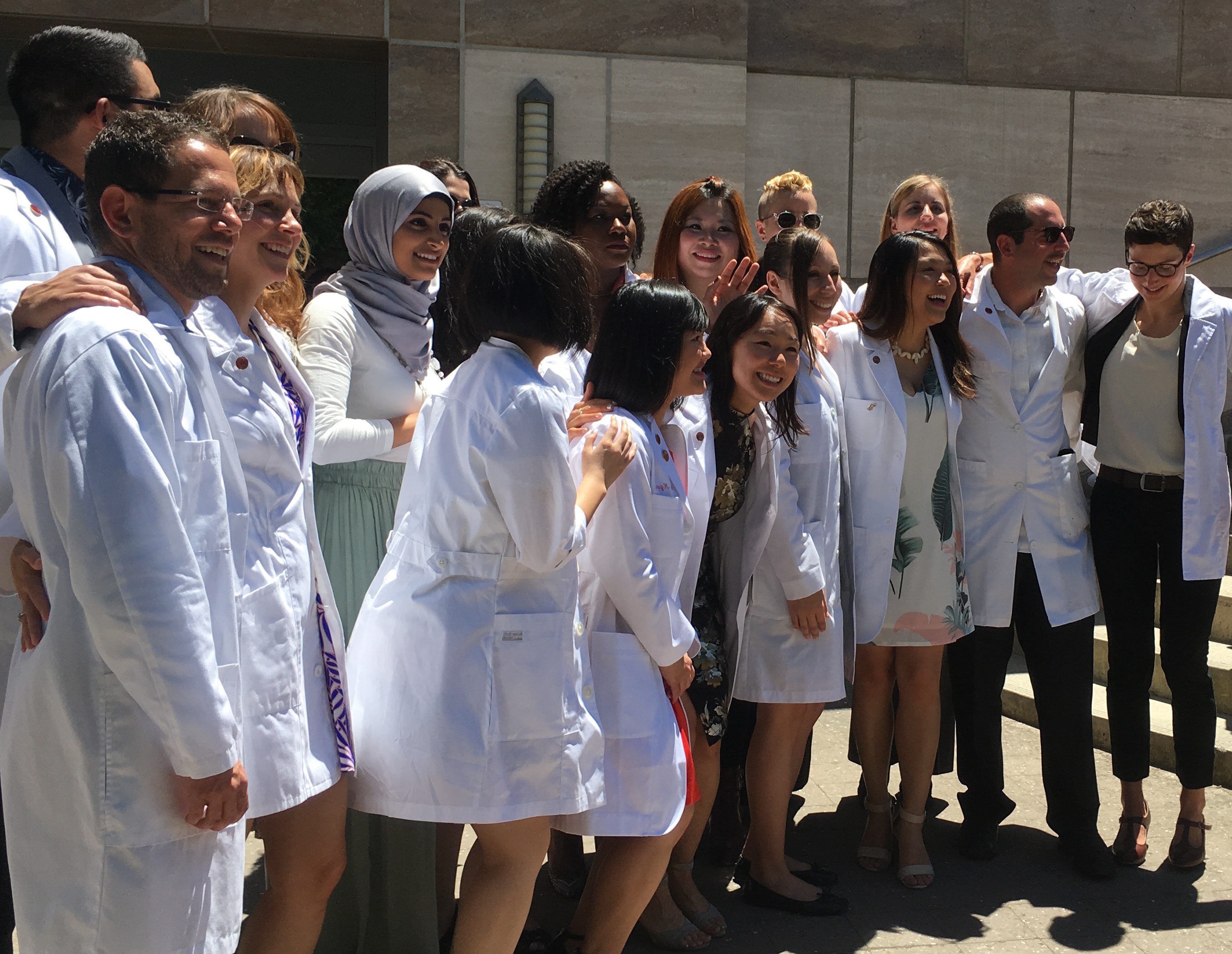 Master of Ceremonies and Clinical Professor Pam Bellefeuille greeted and helped the students share their gratitude with fellow clinical professors. The welcome address was delivered by MEPN student Melissa Ramirez-Medina followed by the keynote address from Associate Professor and Chair of the Department of Social and Behavioral Sciences Howard Pinderhughes. The students shared a video they made of memories and highlights in their first year as well as an impromptu dance-off with several joining on stage for choreographed routines.
Related coverage: