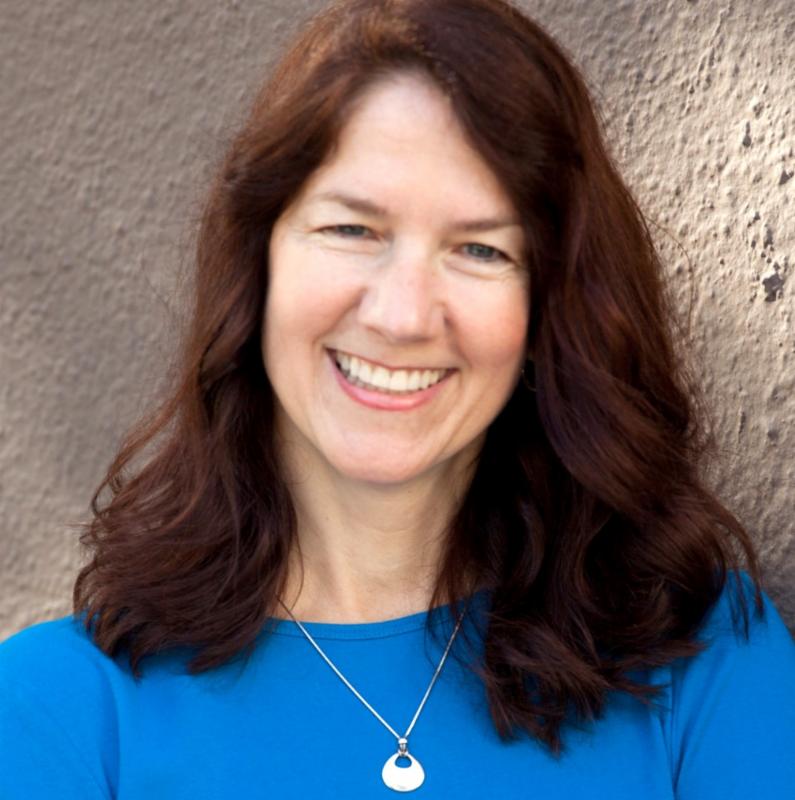 The Department of Family Healthcare Nursing welcomes Theresa Garnero, APRN, BC-ADM, MSN, CDE, to a special project for the Diabetes Minor program under funding from a Moore Foundation Grant. Theresa has been an RN for nearly 30 years, specializing in diabetes over the past couple of decades; she is an Advanced Practice RN, Board Certified in Advanced Diabetes Management, holds a Master of Science in Nursing and is a Certified Diabetes Educator. She holds several prestigious awards, including the national Diabetes Educator of the Year by the American Association of Diabetes Educators (2004) and international "Inspired by Diabetes" award (2008) because she combines science and therapeutic humor in her approach to helping people with diabetes.
She is a prolific writer and cartoonist; Theresa is the author and illustrator of 3 diabetes books, including Your First Year with Diabetes by the American Diabetes Association. She founded a local non-profit Dance Out Diabetes in her attempts to help prevent and manage diabetes for at-risk community members. She also has blazed a trail in publishing an article in Diabetes Spectrum on the impact of diabetes within the sexual minority group.
Theresa started her career at UCSF in 2012 as the practice manager of the Madison Clinic for Pediatric Diabetes. She brings her talents here as an instructional designer to help expand the Diabetes Minor curriculum to include an online component and to generate avant-garde teaching practices.