Four students from the University of Texas Health Science Center at San Antonio (UTHSCSA) School of Nursing visited the UCSF School of Nursing for two days in September 2016. Made possible by funds supporting the Hispanic education-based Title V grant from the U.S. Department of Education, the trip was part of the Summer Undergraduate Nursing Research Immersion Experience (SUNRISE) program. The University of Texas Health Science Center at San Antonio School of Nursing (UTHSCSA SON) created SUNRISE to foster undergraduate nursing research. SUNRISE provides opportunities for eligible undergraduate nursing students to participate in a mentored-based research program spanning two, eight-week summer sessions with additional activities planned during the school year. Christina Cruz, Bryan Ralloma, Aisha Silva, and Derek Wallace took part in several nursing research presentations, a tour of the Villeda Lab, an informal conversation with fellow UTHSCSA SON graduate and current UCSF PhD candidate Victoria Flores, RN, as well as a panel discussion with UCSF School of Nursing doctoral students.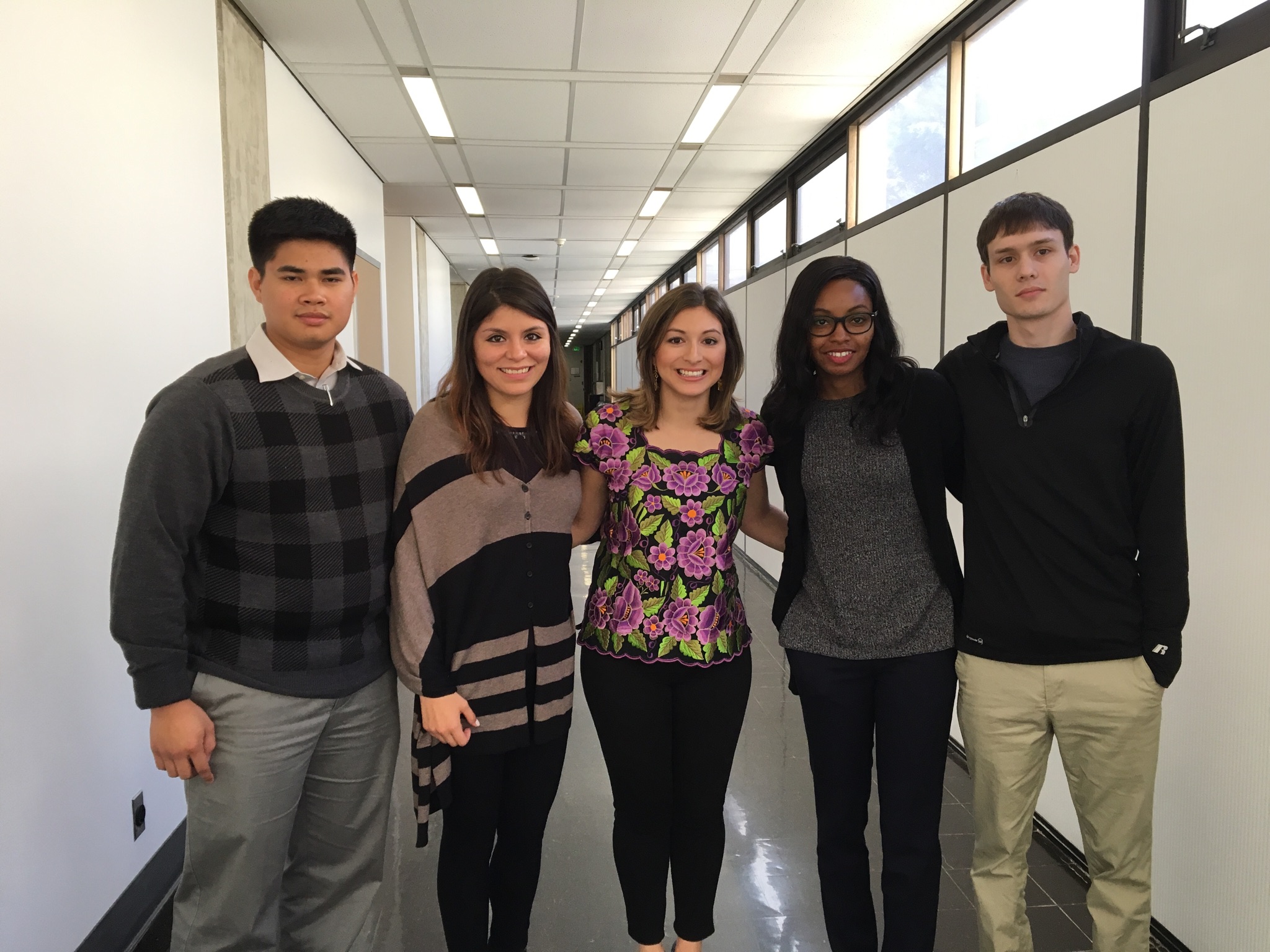 The UTHSCSA SON summer immersion experience provides students with experiences like the UCSF School of Nursing visit, one-on-one mentoring from UTHSCSA School of Nursing faculty, as well as other professional development support for two years. UCSF School of Nursing Director of Recruitment and Outreach Sergio Saenz organized and oversaw the two-day SUNRISE Scholars visit, which included programming at UCSF's Mission Bay and Parnassus campuses.
To begin day two of the visit, Flores shared her presentation "From SA to the Bay, My Path to the Doctoral Program." The presentation followed Flores from her background in engineering and transition from Texas to San Francisco to her goals for her doctoral research. She highlighted the importance of strong mentors, like UTHSCSA SON Dean Eileen Breslin and former UCSF Dean Vlahov who both encouraged her pursuit of advanced practice nursing study.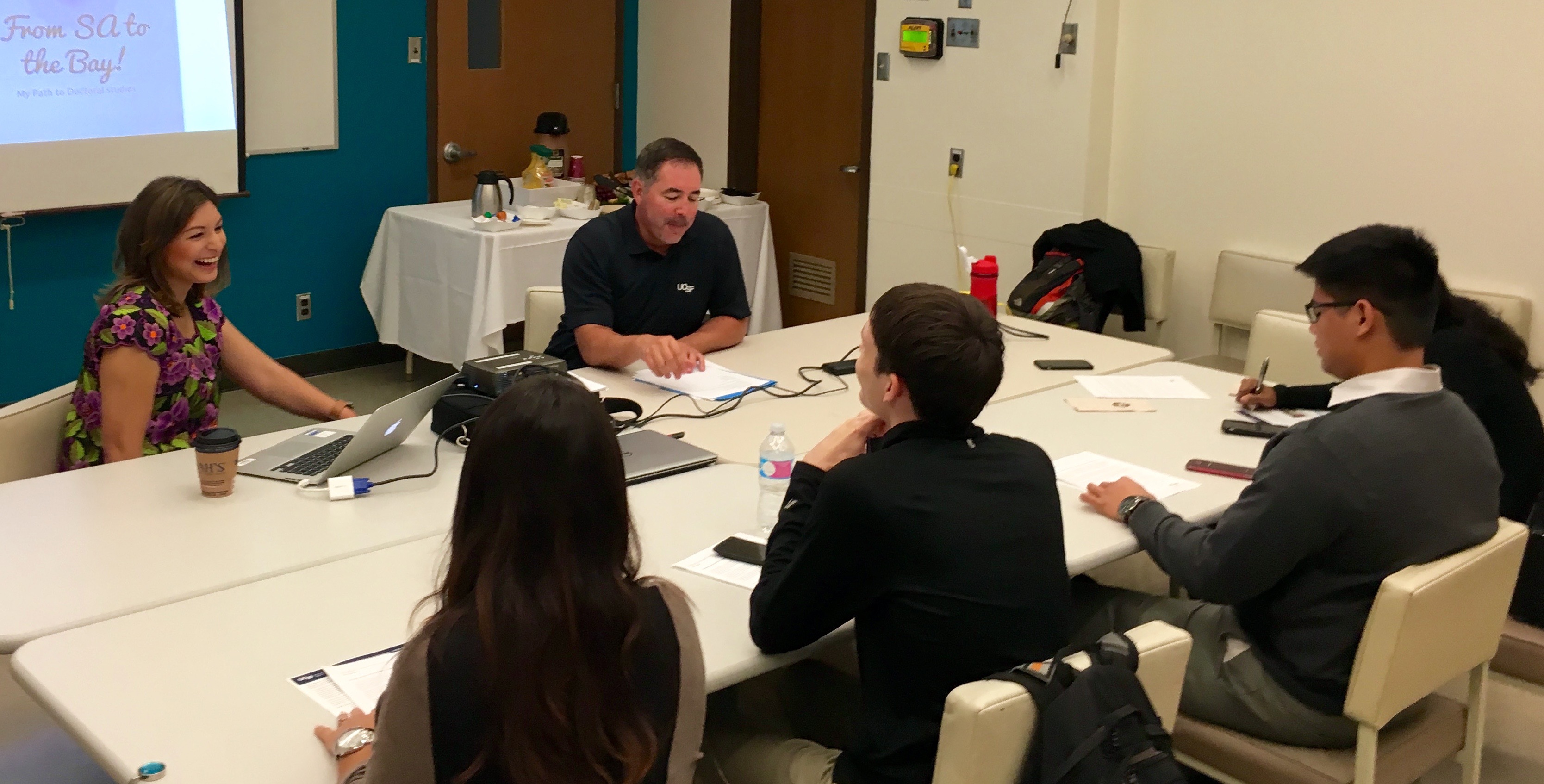 Learn more about the UTHSCSA SUNRISE students (images courtesy of UTHSCSA School of Nursing Facebook):