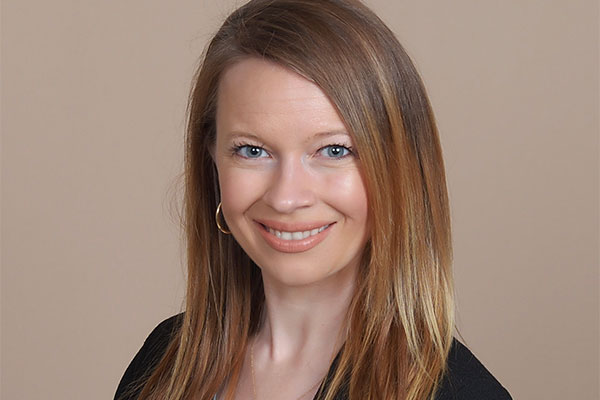 Ashley Moore's experience this past summer was one most nurses dream of. She worked alongside the World Health Organization's Chief Nursing Officer and contributed to an international report emphasizing the importance of investing in the global nursing workforce.
Moore, a master's student at the UCSF School of Nursing and nurse at the Outpatient Medical Oncology Clinic at the UCSF Medical Center, shares her takeaways from her WHO experience, why she chose to pursue her master's degree at UCSF and why she focuses on health policy.
Name: Ashley Moore
Age: 36
Hometown: West Plains, Missouri
Program: Master of Science Program
Specialty: Health Policy
What motivated you to pursue an internship at the World Health Organization?
I knew an opportunity at the WHO would let me combine my passions: nursing, policy and global health. While the application process was intense, I had incredible support from UCSF faculty and my current employer. It certainly paid off, and the experience far exceeded my expectations.
What were some of your duties at the WHO?
I contributed to the State of the World's Nursing 2020 report and helped the WHO gear up for the Year of the Nurse and Midwife 2020 campaign. I worked closely with the Chief Nursing Officer and other nurses within the WHO to find how to best support the world's nurses and highlight the contributions they make to universal health care access.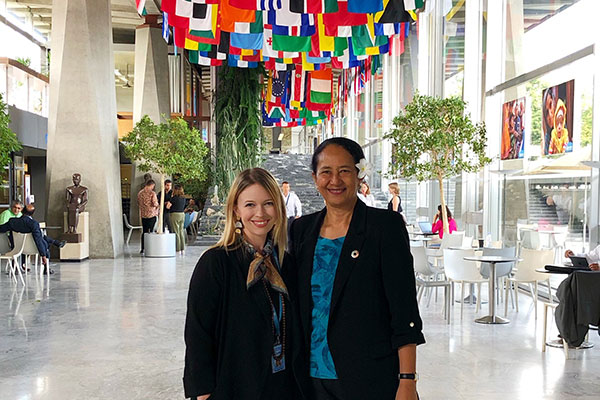 What were some of your major takeaways from the experience?
I recognize now, more than ever, that the world's nurses should have a seat at the policy table. They deserve to be participating in the important health policy discussions taking place. Whether it's a conversation around climate change, the health workforce, or health care reform, I believe that nurses have a unique perspective and a responsibility to represent the patient populations they serve.
Did you always want to be in nursing?
I am proud to be a third-generation nurse. While my original goal was to go to law school, life had other plans. I initially received a B.A. in International Relations and worked for a non-profit in South Asia. That experience opened my eyes to global health disparities and ultimately led me to nursing.
Why did you choose the UCSF School of Nursing to pursue your master's degree?
As a UCSF employee, I was very familiar with the institution's credibility and excellence. Also, the School of Nursing is one of the only schools in the country that has a program for health policy.
Why focus on health policy?
Sometimes, as a clinical nurse, I found myself frustrated by regulations and policies directing nursing practice and ultimately, affecting the patient experience. I felt that I had something valuable to contribute, but I needed the education and tools to help me do so in the most effective way.
What are your career plans after completing your master's degree?
I hope to pursue a role in global policy in some capacity. I'm specifically interested in refugee health care and how refugee populations around the world are being affected by climate change.
What do you do to relax in your spare time?
When I'm not working or studying, I love exploring the beautiful trails of the Bay Area with my dog, George.