The UC San Francisco (UCSF) School of Nursing hosted a group of visiting nursing students and faculty from Japan for the last week of February. Soka University Faculty [School] of Nursing was established in 2013 with these goals for its BSN graduates:
Delve into the principle of life's inherent sanctity and develop a robust understanding of life and death.
Acquire a comprehensive understanding of human beings as well as the expertise and skills to practice nursing based on scientific evidence.
Acquire the basic ability to establish cooperative synergy among the fields of nursing, health, medical services and social welfare.
Acquire the ability to sustain a lifelong commitment to self-improvement and learning in order to adapt to an increasingly complex environment.
Acquire the ability to understand general health issues from a global perspective and to cooperate with the others in the international community.
To fulfill the program's emphasis on global nursing, Soka School of Nursing has established global training courses for its undergraduate students in the Phillipines, Korea, and at UCSF.
The week's events were part of the second annual training course facilitated by Beth Phoenix, RN, PhD, FAAN, and volunteer faculty in the department of Community Health Systems as well as distinguished alum Gene O'Connell, RN, MS.
Each student selected a topic related to global nursing on which they sought information while they were at UCSF. Topics included dealing with nurse/patient cultural conflict, the relationship between nursing autonomy and interprofessional practice, and fostering resilience for the families of medically ill children.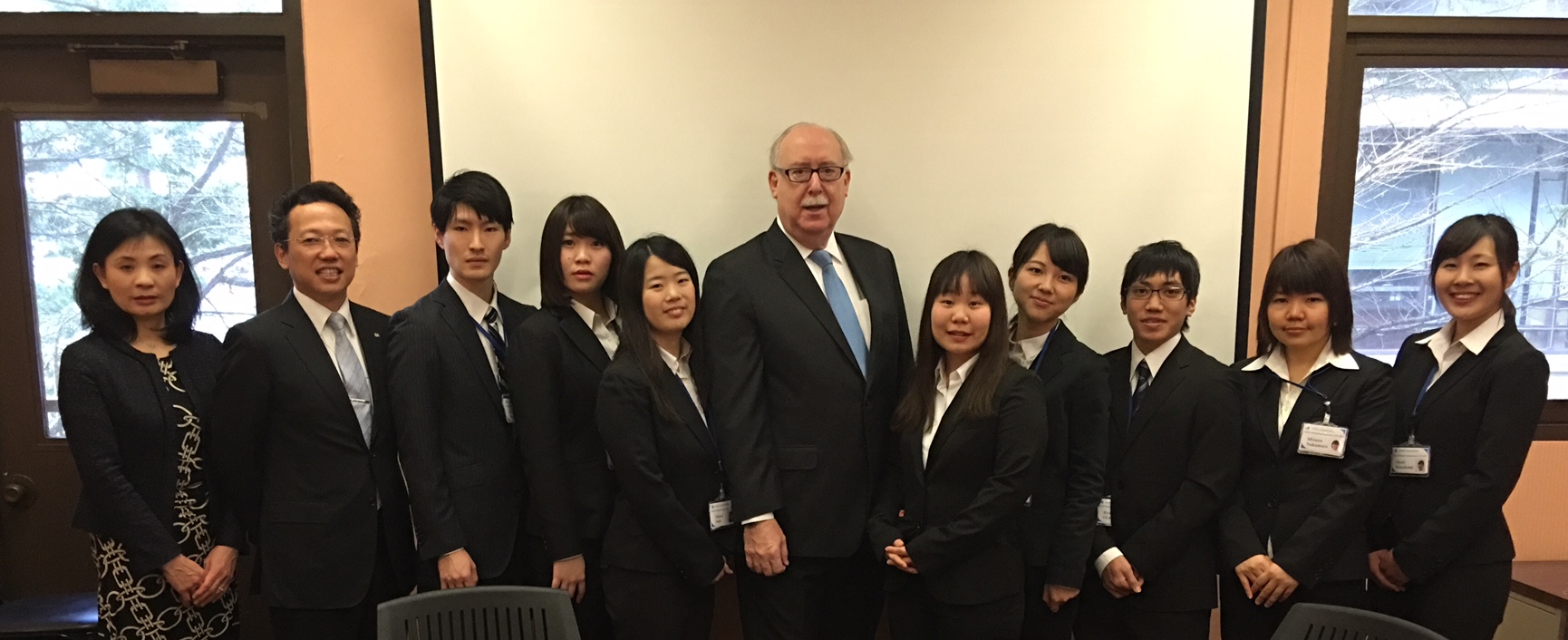 The remainder of the program featured workshops and presentations, including: "Implementing Change in Nursing" by Mary Foley, PhD, RN, FAAN; "Interprofessional Educational and Practice Models" and "Culturally Competent Care for Psychiatric Patients in the Community" by Rosalind DeLisser, RN, MS, PMHNP-BC; "Building Cultural Sensitivity in Nursing" by Erica Monasterio, RN, MN, FNP; "Current Practices in Labor and Delivery" by Monica McLemore, PhD, MPH, RN; and "Supporting Resilience in Children with Acute or Chronic Illness." The group also toured the UCSF Benioff Children's Hospital at Mission Bay as well as Laguna Honda Hospital.