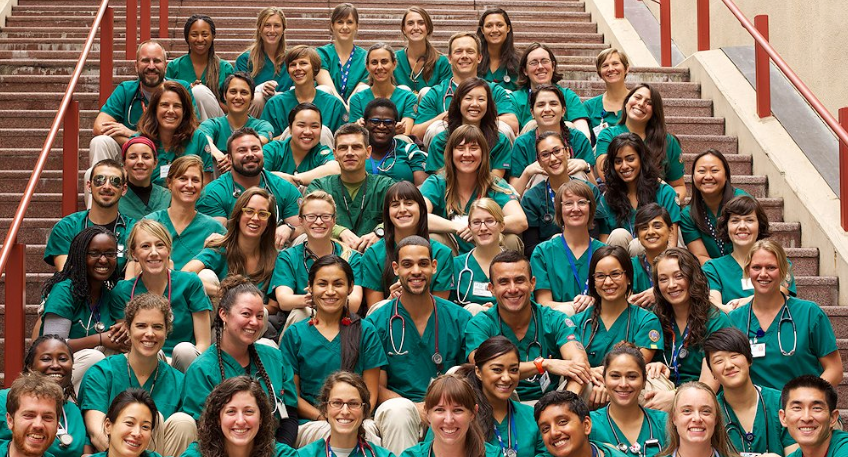 Our MEPN class reflects energy, diversity, and great promise!
The School is recruiting for faculty to teach medical-surgical-geriatric nursing curriculum, and to be content expert in this academic year.
The faculty members are to be appointed in the Assistant/Associate Health Sciences Clinical Professor series, and join the Department of Physiological Nursing as colleagues in all academic roles expected of that series.
In particular, the med-surg-geri faculty is responsible for providing content expertise for the prelicensure-portion of MEPN (Master's Entry Program in Nursing). The Content Expert has the responsibility to review and monitor the program's entire curricular content for the designated nursing area of geriatrics and med-surg nursing.
Review the full job description here and apply by October 1 to ensure full consideration by the search committee.