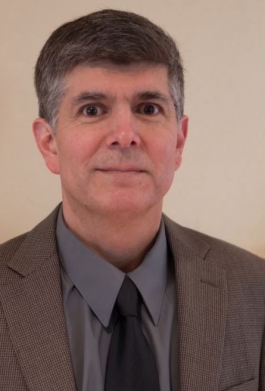 I was so pleased to see this position open up because, given my varied experience and skills, I felt I really had something to contribute. I also miss working directly with faculty in a school environment. I've worked with the School of Nursing various times in the past and always felt a favorable connection.
Having always had an interest in business, I actually double majored in nursing and economics and have now been a nurse for 30 years. I began at hospitals, became a nurse manager and eventually went back to school to San Francisco State to get my MBA and learn database programming. After that, I worked in hospital systems, health plans, and at-risk physician medical groups until I came to UCSF in 2002 to help run the UCSF Faculty Medical Group within the School of Medicine. As part of the Dean's office, I also served as the interim vice dean for finance and administration and interim enterprise compliance officer. In the latter position, I wrote the policy that allows advanced-practice nurses to bill for their services at UCSF; until 2009, there was really no mechanism to do so. In 2015, the medical group became part of UCSF Health and moved to the Medical Center, where I worked in strategy and program development.
I don't yet have a sense of my priorities for the School, but I do hope that by giving faculty and staff a clear and granular view of finances and operations – helping people understand what the financial situation is at any given time –\ we can make strategic decisions together and move the School forward.
It's not always easy to provide that clarity, and it can take time to build trust, but having been in similar positions, I think seeing myself as part of a team and having clear communication and ongoing engagement is the key. This can be done in meetings, town halls, in materials we distribute, but it all starts with personal engagement, and I think the School of Nursing is a size that makes face-to-face engagement possible. I tend to be a bit nerdy, related to finance, but I have a true desire to help people, to sit down and engage. I'm a very open personality, and I've found clinicians and academics become interested in finance when I can make clear how it affects their individual practice.
I am very excited by this opportunity.
David Rein, RN, BSN, MBA, is the new associate dean for finance at UCSF School of Nursing. Along with earning his RN/BSN from San Francisco State University, he earned a BA in economics and eventually returned to SF State to earn his MBA in 1995.