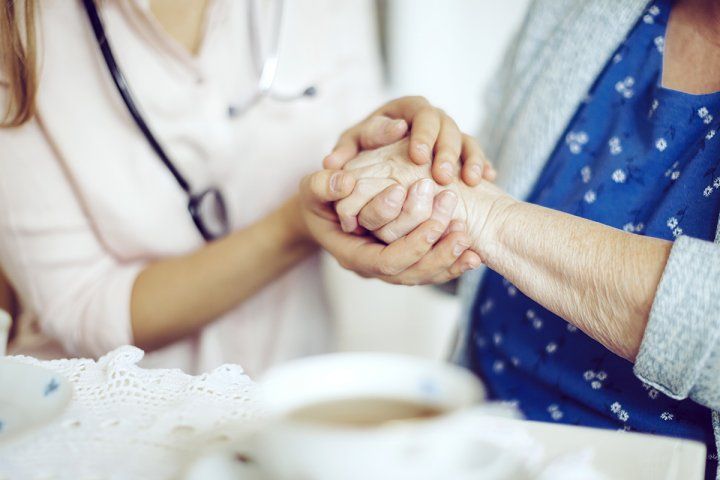 By Elizabeth Fernandez
Loneliness and social isolation have been significant problems for the general population during the COVID-19 pandemic, but for cancer patients these issues were particularly acute, likely due to isolation and social distancing, according to a new UC San Francisco study.
The study, which is the first to evaluate loneliness, anxiety, depression, fatigue and other symptoms in a single group of patients, is published in Cancer, a peer-reviewed journal of the American Cancer Society.  
"We found that oncology patients were experiencing a deep sense of loneliness," said first author Christine Miaskowski, RN, PhD, a professor in the UCSF School of Nursing.
"For these patients, the burden of their symptoms is extremely high, and oncology clinicians can suggest a number of strategies to help them," she said. "Patients should be encouraged to maintain contact with family and friends, and structure their daily routines when possible, through outdoor activities for example, as well as to maintain a healthy diet and sufficient sleep. These suggestions might mitigate some of the negative effects of loneliness." 
The COVID-19 pandemic brought to the forefront a pervasive sense of loneliness in the lay population, but the effects have not been well studied in oncology patients. The new survey, administered in late May 2020, evaluated the severity of loneliness, social isolation and related symptoms – such as anxiety, depression, fatigue, sleep disturbance, cognitive dysfunction and pain – in a sample of 606 oncology patients.
Altogether, 53 percent were found to be in the lonely group, which was higher than the range reported prior to the pandemic (32 percent - 47 percent). About a third had moderately high degrees of loneliness, and 5.3 percent reported high levels of depression.
Read the complete story on the UCSF news website. 
(Posted: May 7, 2021)