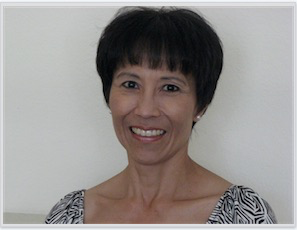 The School of Nursing is excited to announce that Melinda Bender, RN, PhD, PNP-BC is the recipient of a prestigious leadership award for 2016 from the Philippine Nurses Association of America (PNAA).
Assistant Professor in the Department of Family Health Care Nursing (FHCN) Bender is one of four individuals selected for this annual award honoring nurses of Filipino descent in the United States. The award provides a yearlong leadership-training sequence to the recipients. Through leadership education and mentorship, the PNAA Fellows Program serves as a vehicle to engage and empower Filipino American nurses who seek high-level careers in leadership and management, education and research.
The curriculum includes a spectrum of subject matter including leadership lessons from high profile executives, strategic analysis and planning, diversity and inclusion, accountability practices, and measuring and improving performance. Upon completion of the Fellowship Program, Bender and her colleagues will serve as coaches, mentors, as well as role models committed to serving others and the Filipino community.
This program is chaired by Director of Nursing Research & Innovation at New York-Presbyterian Hospital Reynaldo Rivera, RN, DNP, NEA-BC, FAAN and Elizabeth Brooks Ford Professor at Case Western Reserve University's Frances Payne Bolton School of Nursing Joyce Fitzpatrick, RN, PhD, FAAN.