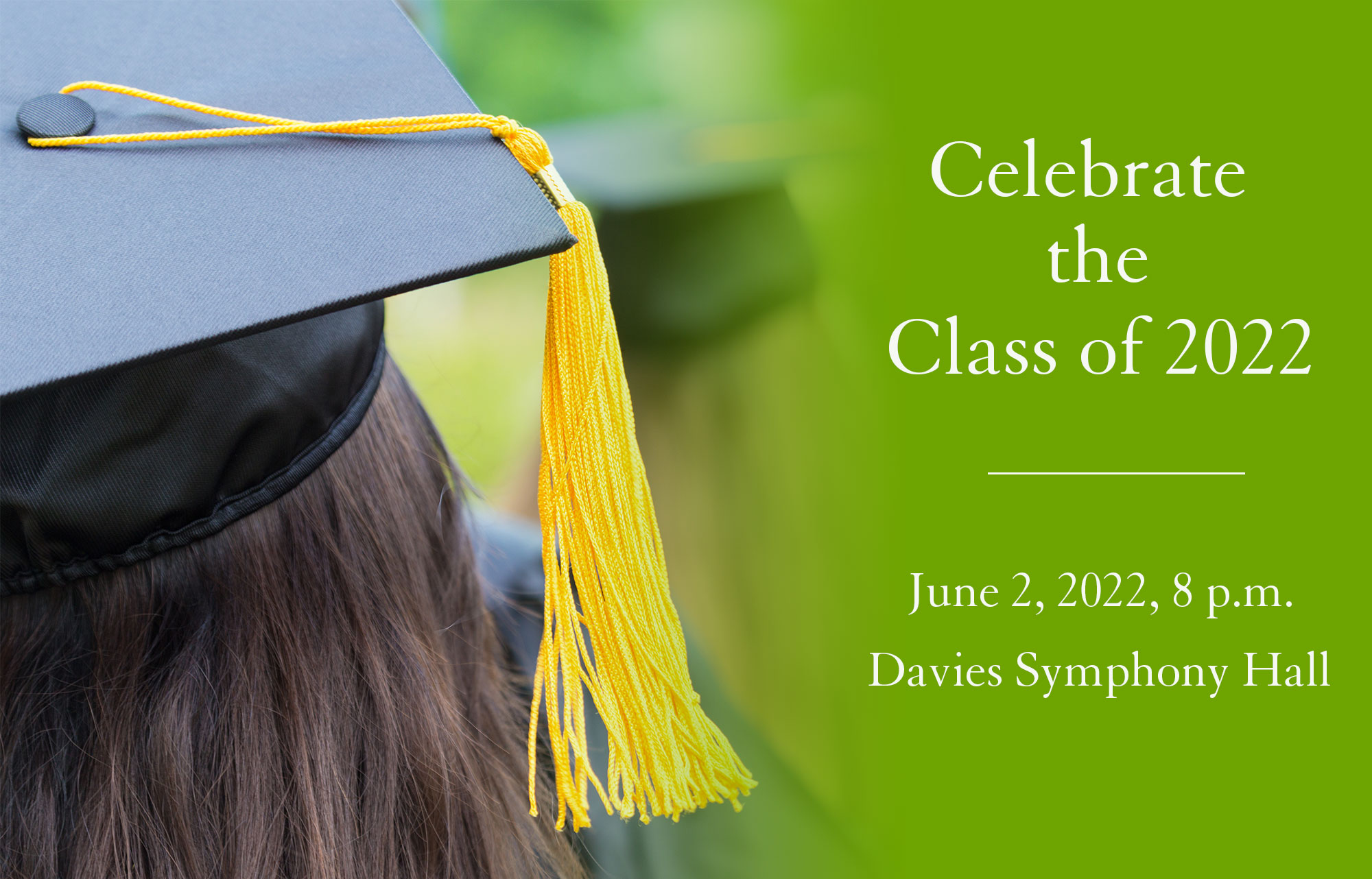 Join us as we celebrate the accomplishments of the Class of 2022.
School of Nursing 2022 Commencement Ceremony
June 2, 2022, 8 p.m.
Davies Symphony Hall, San Francisco
Under the current guidelines, Davies Symphony Hall requires that all attendees wear a mask at all times. All attendees, including family and friends of the graduating class, are required to have received the COVID-19 vaccine and show proof of vaccination against COVID-19 for entry. Children who are not eligible for vaccination must show proof of a negative COVID test for entry (PCR test taken within 72 hours of the event or antigen rapid test taken within 24 hours of the event). These protocols comply with City and County of San Francisco policies and are subject to change. We will update the guidance on this commencement webpage if it changes.  
More information, including the commencement schedule, speakers and public health guidance, will be provided soon.