School of Nursing 2022 Commencement Ceremony
June 2, 2022, 8 p.m.
Davies Symphony Hall, San Francisco
Commencement Program 
View and download a copy of the Commencement Program. The evening's festivities will include: 
A welcome from UCSF and UCSF School of Nursing leaders
Remarks from class speakers
Keynote address by UCSF Health CEO Suresh Gunasekaran
Recognition of the 2022 award recipients
Conferral of degrees and presentation of certificates
Keynote Speaker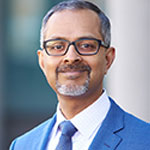 Suresh Gunasekaran, the president and CEO of UCSF Health, will deliver the keynote address. Gunasekaran brings more than 20 years of experience in health care administration and information technology, with a focus on quality and safety, patient service, collaboration and operational excellence. He joined us two months ago from the University of Iowa Hospitals & Clinics, where he was CEO and led the clinical enterprise of Iowa's only comprehensive academic medical center, a more than $2 billion operation with 11,000 employees.
Class Speakers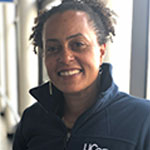 Vicky Valentine, Master of Science speaker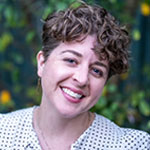 Katherine Schott, DNP speaker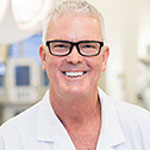 Mitchel Erickson, DNP speaker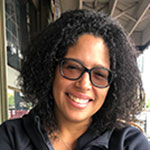 Angel Coaston, PhD speaker
Important Guidelines For All Attendees
While COVID case counts have improved, the pandemic remains a reality. All attendees are required to follow these guidelines for Commencement:
All students, guests, faculty, staff and vendors are required to wear a well-fitted mask at all times inside Davies Symphony Hall.
Graduating students are permitted to lower their mask briefly immediately as they step onto the stage, walk across the stage to receive their diploma, and take a photo. All graduating students must put their masks back on — fully covering the nose, mouth and chin — before stepping off the stage and returning to their seat.  
A well-fitted mask is defined as a mask that covers the nose, mouth and chin. An N95 mask is strongly recommended. A KN95, surgical mask or double layer cloth mask are acceptable. You may not wear a scarf, ski mask, balaclava, bandana, turtleneck, collar or single layer of fabric.
Everyone attending commencement — students, guests over the age of 12, faculty, staff and vendors — must be fully vaccinated. Full vaccination includes the COVID-19 booster shot. Children who are not eligible for vaccination must show proof of a negative COVID test for entry — a PCR test taken within 48 hours of the event or antigen rapid test taken within 24 hours of the event. The antigen/rapid test must be done in the presence of a medical professional and documentation brought to the venue. Or an unused test can be brought to the venue and taken in the presence of the venue EMT. Please leave extra time for the test to be taken and results to come through.  
School of Nursing staff and Davies ushers will check all attendees for mask compliance and proof of vaccination at the building entrances. Any student, guest over the age of 12, faculty, staff or vendor who is not in compliance will not be allowed to enter. 
Mementos
Graduating students may purchase mementos in Josten's online store for UCSF.