Co-Directors:
Christine Miaskowski, PhD, RN, FAAN
Sandra J. Weiss, PhD, RN, DNSc, FAAN
Symptom Science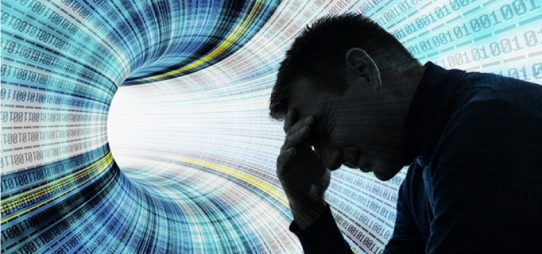 The goal of the Biobehavioral Research Program in Symptom Science is to advance knowledge in the field of symptom science through faculty research and research training of PhD students and postdoctoral fellows. The specific focus of the School's research program is on research that integrates biomarkers, social determinants, and the individual's symptom experience. Through such integrative studies, there is increased potential to develop more comprehensive knowledge of the mechanisms underlying symptoms, unique predictors of diverse symptom profiles, and precision-based approaches to symptom management.
Symptoms are the most common reason people seek health care. Symptoms are a major problem for individuals and their families since their management and resulting outcomes are often their own responsibility. Many people wonder if they are "doing the right thing" and if their symptom management strategies are appropriate.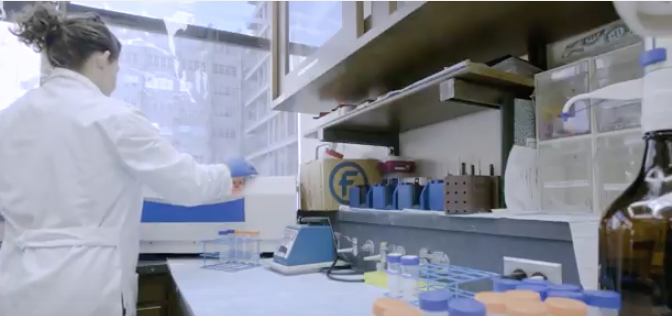 If symptom control is not achieved, frequently individuals' valued activities are disrupted and their quality of life adversely affected. At the same time, health care providers have difficulty developing symptom management strategies that can be applied in the acute care, ambulatory care, and home care settings because there are few tested models of symptom management.
Symptom Management Model
Over the course of the last 20 years, faculty members at the UCSF School of Nursing have developed a symptom management model that guides a component of the symptom research in the school. This model (see below) continues to be tested and refined as it informs faculty research.
Permission to Use Model (shown above). The most recent presentation of the Symptom Management Model appears as Humphreys, J., et. al., in Smith, M.J. and Liehr, P.R. (eds., 2014). Middle Range Theory for Nursing. Chapter 7. Theory of Symptom Management. New York: Springer Publishing Company. Please feel free to use the model in your own work. However, if you wish to use the model in a published work, all issues concerning permissions should be directed to the following e-mail address: [email protected], using the following citation: Dodd M, Janson S, Facione N, Faucett J, Froelicher ES, Humphreys J, Lee K, Miaskowski C, Puntillo K, Rankin S, Taylor D. (2001). Advancing the Science of Symptom Management. Journal of Advanced Nursing, 33(5), 668-676.
Biobehavioral Research Training in Symptom Science
The School offers a research training program funded by the National Institute of Nursing Research, NIH (T32 NR016920, 2017-2022). The program funds 5 predoctoral students and 3 postdoctoral fellows each year. Trainees participate in the following coursework: 1) Theories and Methods of Symptom Science, 2) Integrative Biobehavioral Methods in Studying Symptoms, 3) Human Genomics and Other Omics, and 4) Methods for Studying Social Determinants as They Relate to Symptoms. Trainees will also spend concentrated time in symptom-related research of a mentor and will design individual development plans and research activities to advance their specific research goals. The University and the diverse populations of the San Francisco area offer unique opportunities for research. We are committed to underrepresented populations among our faculty, our trainees, and in our research. The training program pays for stipends, tuition and certain other costs for trainees.
Interested applicants should contact Sandra Weiss and send the following materials:
Your CV
A goal statement describing how you envision the training will contribute to your program of research and research career
Two letters of reference from faculty mentors or colleagues
Two examples of your scholarly work.
The deadline for applications is March 1, 2020.
Core Faculty Members for the Symptom Science Program
Faculty Member

Primary Symptom Focus

Abbey Alkon, RN, PhD
[email protected]

Stress, Stress Reactivity

Carol Dawson-Rose, RN, PhD
[email protected]

Stress, Craving/Withdrawal

Annesa Flentje, PhD
[email protected]

Depression, Craving/Withdrawal

Elena Flowers, RN, PhD
[email protected]

Cardiovascular Symptoms

Linda Franck, RN, PhD
[email protected]

Pain

Kord Kober, PhD

Fatigue and Co-Related Symptoms

Kathryn A. Lee, RN, PhD
[email protected]

Fatigue, Sleep Disturbance

Heather Leutwyler, RN, PhD
[email protected]

Cognitive Impairment, Reduced Mobility

Wendy Max, PhD
[email protected]

Respiratory and Cardiovascular Symptoms

Christine Miaskowski, RN, PhD
[email protected]

Pain, Fatigue, Symptom Clusters

Mijung Park, PhD, RN
[email protected]

Depression, Symptoms Associated With Chronic Conditions

Glenn-Milo Santos, PhD, MPH
[email protected]

Craving/Withdrawal

Karen Schumacher, PhD, RN
[email protected]

Cancer-Related Symptoms

Margaret Wallhagen, RN, PhD
[email protected]

Sensory & Cognitive Impairment

Sandra Weiss, RN, PhD, DNSc
[email protected]

Depression, Stress, Stress Reactivity