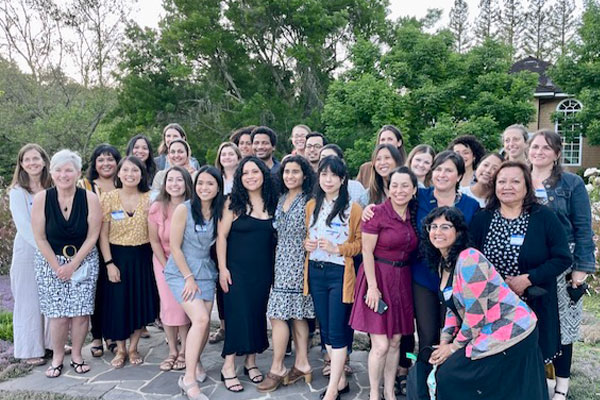 The UCSF School of Nursing offers a Diabetes Concentration (watch video) to any student enrolled in the School's Master of Science program. The course of study is focused on outpatient management of diabetes. This concentration provides students with expertise in diabetes across the lifespan with courses that focus on the medical management of pediatric and adult diabetes, as well as the behavioral aspects of self-management of diabetes.
Students accepted into this concentration may have the opportunity to be placed in clinical rotations specific to the delivery of diabetes care within primary care and specialty care clinics. These clinical rotations will be arranged through the students' clinical coordinators. Clinical practices include the UCSF Madison Clinic for Pediatric Diabetes, The UCSF Diabetes Teaching Center, The Richard H. Fine People's Clinic at Zuckerberg San Francisco General (ZSFG), the ZSFG Endocrine Clinics, and other family practice and community clinics. There are additional intensive residential diabetes camp clinical opportunities during summer quarter.
Information Session
Learn more about the Diabetes concentration by attending a virtual information session on Nov. 14, 2022 at 5:30 p.m. via Zoom.
Courses
Process for Applying to the Concentration
Interested students should complete a survey by Jan. 31, 2023, speak to their advisor about taking the concentration, and email Coordinator Carolina Espinosa Noya stating that the student is in good academic standing.
Contact Us
Coordinator: Carolina Espinosa Noya, PhD, FNP-BC