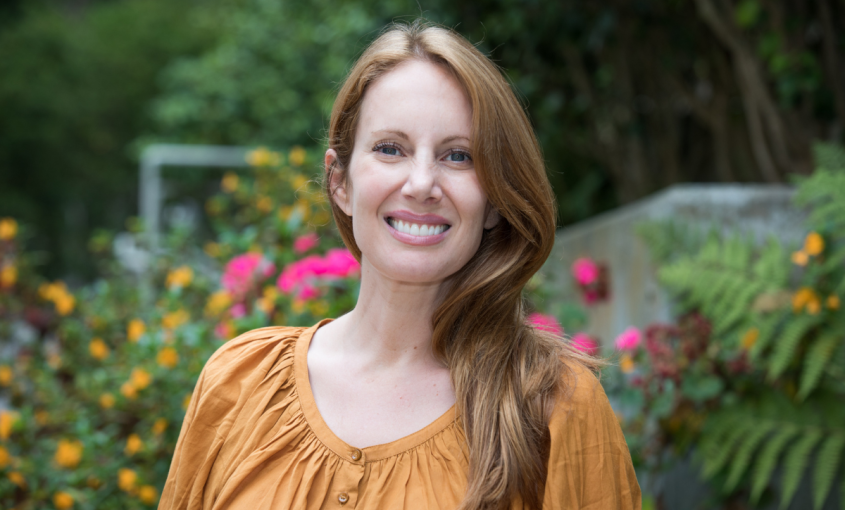 Jennifer Viner, DNP '23, MS '09, NP, works at UCSF Health as a nurse practitioner. She is one of a small number of nurses to receive a prestigious designation from UCSF for excellence in advanced patient care, education, leadership and service.
Shortly after completing her Doctor of Nursing Practice (DNP) degree at UCSF, Viner was offered a role leading the inpatient consultation service in neuro-oncology for UCSF Health, an innovative new model of care not typically led by a nurse practitioner.
The role is a direct result of work Viner conducted while a DNP student. Her quality improvement project, a required component of the DNP program, focused on a nurse practitioner-led pilot consultation service for neuro-oncology patients with brain metastasis.
When compared to the prior, two-provider model – which included a physician working alongside a nurse practitioner – Viner's nurse-led model showed increases in consultations requested and conducted, and in revenue generated by a nurse practitioner.
"It demonstrated the value of a nurse's lens in leading care and that neurosurgeons are accepting of a nurse practitioner-led model," says Viner. 
The DNP program helped her reach her potential as a nurse leader, says Viner, who also teaches students as an associate professor in the UCSF School of Nursing. 
"The program equipped me to effectively translate research into clinical practice, conduct quality improvement projects and lead with confidence in a large health care organization," says Viner.