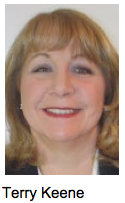 The UCSF School of Nursing, including our Adult Gerontology Primary Care NP (AGPCNP) faculty, congratulate Assistant Clinical Professor Terry Keene, DNP, FNP-BC on her new leadership position as Chief of Advanced Practice Nursing at the San Francisco Veterans Administration Medical Center. Many thanks for her leadership of the SF VA Center of Excellence in Primary Care Education (VACoEPCE) since fall 2013.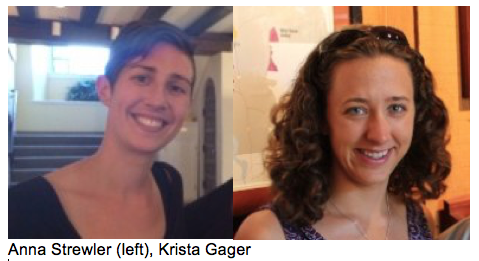 We also extend warm congratulations to Assistant Clinical Professor Anna Strewler, MS, AGPCNP-BC, as the new NP co-director of the VACoEPCE and Assistant Clinical Professor Krista Gager, MS, AGPCNP-BC as the associate NP co-director. Strewler and Gager both graduated from the AGPCNP program in 2014 and completed Primary Care NP Residencies at the VACoEPCE in 2015.
Strewler has a particular clinical interest in the care of older adults and patients with complex multimorbidity. Her ongoing curricular projects include the development of post-graduate NP residencies, clinical reasoning through interprofessional, case-based learning, and teaching tenets of geriatrics and transitions of care. Gager completed the UCSF School of Nursing minor in diabetes, and her clinical interest is in working with patients with diabetes and co-morbid conditions. Gager's curricular focus includes quality improvement, patient safety, and panel management with an interprofessional team.
We look forward to many more years of successful collaboration with the VAMC, our AGPCNP program, and the School of Nursing.
Related Coverage: