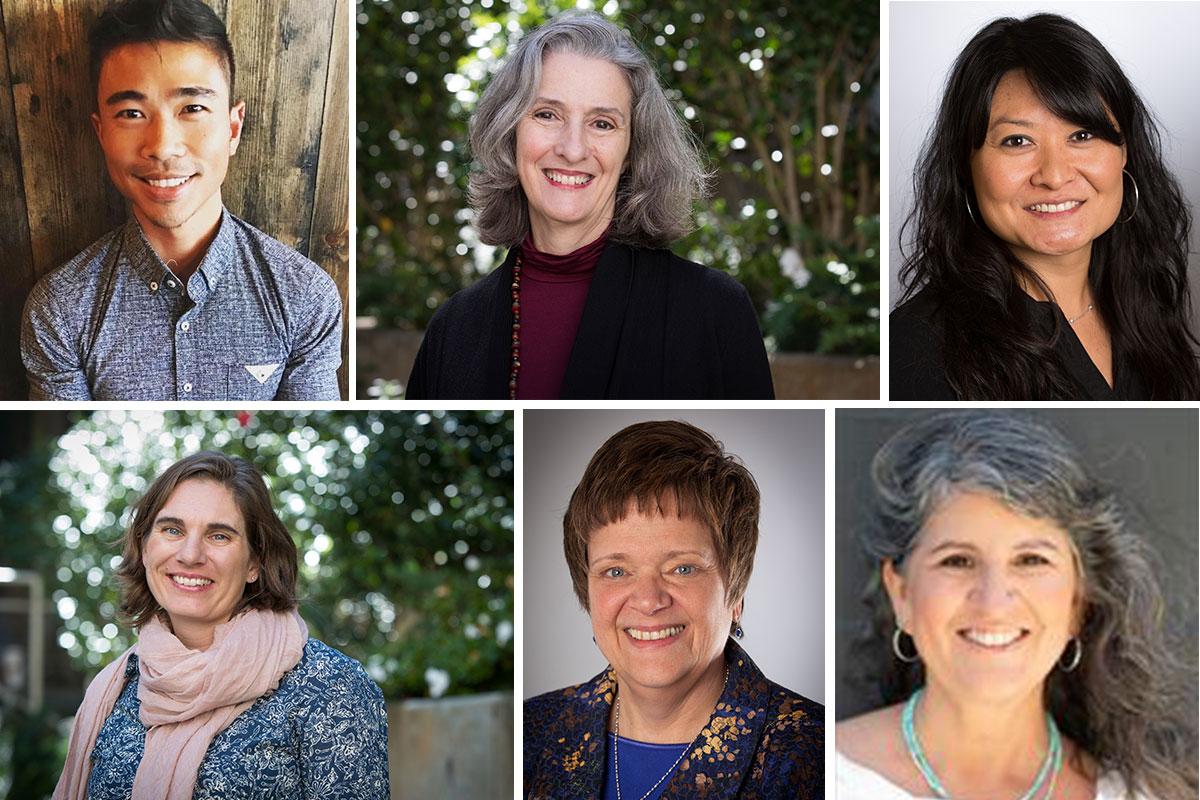 The UCSF School of Nursing led the country as the No. 1 recipient of competitive federal research grants in 2021, securing $13.2 million to fund research that drives advancements in health.
The School ranked first among all nursing institutions nationwide in National Institutes of Health (NIH) funding, exceeding other private and public institutions by more than $2 million, according to rankings released by the Blue Ridge Institute for Medical Research based on NIH data.
"Our nursing faculty lead innovative research that sheds new light and identifies practical solutions to complex health care problems," said Dean Catherine Gilliss, PhD, RN, FAAN. "Our leadership in NIH funding underscores our continued commitment to transform health care for the diverse communities we serve."
The School captured $1.7 million more in grants than in 2020, representing a 15 percent increase.
Research That Advances Health
The School's nurse scientists leverage NIH funding to advance knowledge and science across five research themes: health equity, community and population health, digital health and 'omics, aging, and symptom science.
These NIH-funded projects work to deepen understanding of cancer risk factors, long-term care for diverse, underrepresented older adults, treatment for diabetes, tobacco policies to reduce health disparities and more.
"In addition to our veteran scientists who received NIH funding, several early-stage faculty members received their first NIH grants," said Julene Johnson, PhD, Associate Dean for Research. "The increased NIH funding that we secured in 2021 is a reflection of the innovative nature of our faculty's research and their dedication to advancing health."
Four faculty members — Annesa Flentje, Elena Flowers, Elena Portacolone and Laura Wagner — received their first R01 grants, a grant mechanism that signifies the hallmark of research independence. Professor Van Park received her first R24 grant, which are designed to support projects that enhance resources to serve biomedical research.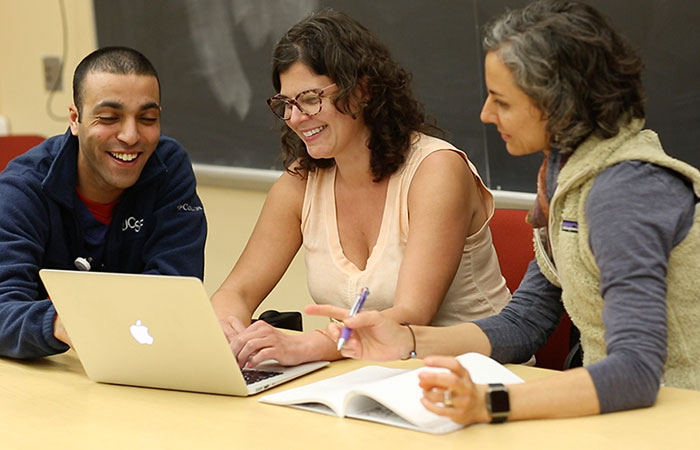 NIH grants also support the training and mentoring of predoctoral and postdoctoral scholars who represent the next generation of research experts. The School's PhD students and postdocs participate in faculty-led research or in its NIH training grant programs.
Research Projects Awarded NIH Funding in 2021
| | |
| --- | --- |
| Faculty Researcher | Project Title |
| Abbey Alkon | Reducing Pesticide Exposures to Preschool-Age Children in California Child Care Centers |
| Stella Bialous | Integrating Tobacco Use Cessation into Family AIDS Care and Education Services (FACES) in Kisumu, Kenya |
| Mica Estrada | Studying Inclusive Mentor Networks to Diversify the Biomedical Workforce; Scaling Up Culturally Affirming Pathways to Biomedical Faculty Careers to Native Scholars |
| Annesa Flentje | Substance Use and DNA Methylation at the Intersection of Sex and Gender |
| Elena Flowers | The Impact of Interventions to Treat Incident Diabetes on Circulating MicroRNAs in the Diabetes Prevention Program; Evaluating Longitudinal Relationships Between Circulating MicroRNAs and Risk for Type 2 Diabetes and Responses to Behavioral Interventions |
| Yoshimi Fukuoka | Mentoring and Research in Applying Digital Technologies to Prevent Chronic Illnesses |
| Lauren Hunt | Hospice Use in Older Adults with Alzheimer's Disease and Related Dementias: Patterns, Policies, and Caregiver Experiences |
| Julene Johnson | Impact of Music Improvisation Training on Brain Function and Cognition among Older Adults |
| Kord Kober | An Investigation of the Molecular Mechanisms for and Prediction of the Severity of Cancer Chemotherapy-Related Fatigue Using a Multi-Staged Integrated Omics Approach |
| Barbara Koenig | Precision Genomics in the WISDOM Pragmatic Clinical Trial: An Embedded ELSI Study of Risk-Based Breast Cancer Screening |
| Soo-Jeong Lee | Impact of COVID-19 on Disinfectant Exposure and Associated with Health Effects |
| Jenny Liu | AmbassADDOrs for Health: Supporting Young Women's Health through Girl-Friendly Drug Vendors |
| Ruth Malone | Tobacco Retail Policy Innovation to Reduce Health Disparities |
| Christine Miaskowski | Biomarker and Phenotypic Risk Factors for Breast Cancer; Impact of Hearing Loss and Tinnitus in Cancer Survivors |
| Van Park | Collaborative Approach for Asian Americans and Pacific Islanders Research and Education (CARE) in Alzheimer's Disease and Related Dementias |
| Elena Portacolone | Access and Use of Long-Term Services and Supports for Older Adults Living Alone with Alzheimer's Disease and Related Dementias from Four Racial/Ethnic Groups; Leveraging the National Infrastructure of Trusted Organizations to Increase Representation of Latinos in Dementia Research |
| Glenn-Milo Santos | The A-HACK Project: Addressing Heavy Alcohol Consumption with Kudzu; The Better THAN Study: Targeting Heavy Alcohol with Naltrexone among MSM; The ION+EMI Study: Intermittent Oral Naltrexone Enhanced with an Ecological Momentary Intervention for Methamphetamine-Using MSM |
| Emily Tuthill | Understanding the Role of Food Insecurity and Depression in Non-Adherence to Option B+ among Perinatal Kenyan Women Living with HIV: A Syndemic Approach |
| Laura Wagner | Relationships of Dementia Care Workforce Experiences, Training, and Work Environment to Resident Outcomes in Skilled Nursing Facilities |
| Sandra Weiss | Biobehavioral Research Training in Symptom Science; Perinatal Precursors of Early Microbiome Development |