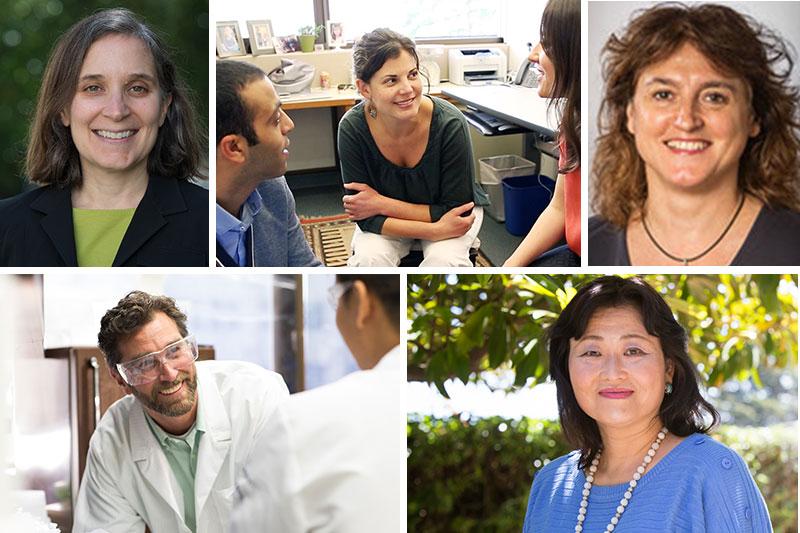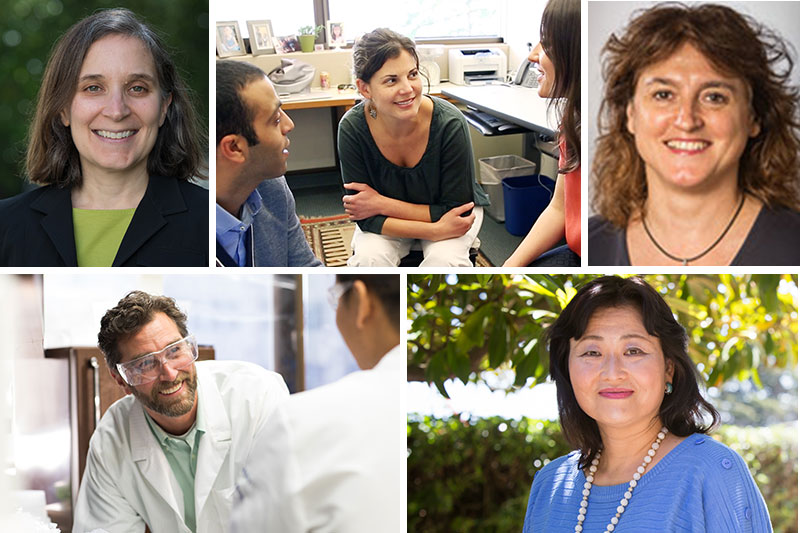 By Katherine Tam
The UCSF School of Nursing is the top public recipient of 2020 federal research funding, capturing $11.5 million in competitive grants that fuel research aimed at transforming human health and health care.
The School is ranked No. 1 among public institutions in National Institutes of Health (NIH) funding, and is No. 3 overall nationwide. The 2020 rankings are compiled by the independent Blue Ridge Institute for Medical Research based on NIH data.
The total funding the School received in 2020 represents a significant 10 percent increase over 2019, when the School secured $10.4 million in NIH funding.
"This ranking reflects the breadth of the transformative research that our faculty are leading, and underscores our drive to enhance the health of our diverse communities," said Dean Catherine L. Gilliss, PhD, RN, FAAN. "Through our research, we identify innovative solutions to some of our most pressing health problems."
Research That Advances Health Innovations
UCSF's nurse researchers leverage NIH funds to expand knowledge in the areas of health equity, community and population health, digital health and 'omics, aging and symptom science.
The studies being funded by the 2020 NIH grants delve into the impacts of COVID-19, children's exposure to pesticides, substance use, risk factors for breast cancer lymphedema and more.
Among these, three faculty members received their first grants from NIH's Research Project Program. Known as R01 grants, these coveted awards represent the hallmark of research independence. The faculty members are:
Annesa Flentje, PhD, associate professor, is researching substance use and DNA methylation at the intersection of sex and gender. Her study will enhance the understanding of trajectories of substance use among sexual and gender minorities to help inform the development of targeted preventions and interventions.
Elena Flowers, PhD, RN, associate professor, is leading the first study of its kind to evaluate microRNAs as predictors of type 2 diabetes and interactions with interventions.
Elena Portacolone, PhD, MBA, MPH, associate professor, is examining the access and use of long-term services and supports for older adults with dementia who live alone. Her goal is to develop policy recommendations to improve access, with an emphasis on minority populations.
Nurturing Future Researchers
NIH grants also support the training of PhD students and postdoctoral scholars who represent the next generation of research experts. A number of the School's doctoral students and postdocs participate in faculty-led research studies or in its NIH training grant programs.
"In addition to funding critical research, NIH grants also support the training of future leaders in nursing research," said Julene Johnson, PhD, associate dean for research. "Our PhD students and postdocs train alongside faculty mentors, allowing them to build and hone their research skills alongside experts who are among the top in their field."
UCSF School of Nursing Recipients of NIH Funds in 2020
Faculty Researcher
Project
Grant
Abbey Alkon

Reducing Pesticide Exposures to Preschool-Age Children in California Child Care Centers

$616,490
Mica Estrada

Studying Inclusive Mentor Networks to Diversify the Biomedical Workforce; Scaling Up Culturally Affirming Pathways to Biomedical Faculty Careers for Native Scholars

$1,096,640

Annesa Flentje
Substance Use and DNA Methylation at the Intersection of Sex and Gender
$532,784
Elena Flowers

Evaluating Longitudinal Relationships Between Circulating MicroRNAs and Risk for Type 2 Diabetes and Responses to Behavioral Interventions; The Impact of Interventions to Treat Incident Diabetes on Circulating MicroRNAs in the Diabetes Prevention Program

$832,878

Yoshimi Fukuoka

Mentoring and Research in Applying Digital Technologies to Prevent Chronic Illnesses

$183,406
Kord Kober

An Investigation of the Molecular Mechanisms for and Prediction of the Severity of Cancer Chemotherapy-Related Fatigue Using a Multi-staged Integrated Omics Approach

$644,495
Barbara Koenig

Precision Genomics in the WISDOM Pragmatic Clinical Trial: An 'Embedded' ELSI Study of Risk-based Breast Cancer Screening; Genomic Risk Communication and Stakeholder Perspectives: Emerging Bioethics Issues in the WISDOM Pragmatic Trial

$825,169
Ruth Malone
Tobacco Retail Policy Innovation to Reduce Health Disparities
$637,679
Christine Miaskowski

Biomarker and Phenotypic Risk Factors for Breast Cancer Lymphedema; Impact of Hearing Loss and Tinnitus in Cancer Survivors

 $1,576,905

Van Park

COVID-19 Effects on the Mental and Physical Health of AAPI Survey Study (COMPASS); Collaborative Approach for Asian Americans and Pacific Islanders Research and Education (CARE) in Alzheimer's Disease and Related Dementias

 $1,691,204

Elena Portacolone

Access and Use of Long-Term Services and Supports for Older Adults Living Alone With Alzheimer's Disease and Related Dementias From Four Racial/Ethnic Groups

$806,261
Glenn-Milo Santos
The A-HACK Project: Addressing Heavy Alcohol Consumption With Kudzu

$673,169

Emily Tuthill

Understanding the Role of Food Insecurity and Depression in Non-Adherence to Option B+ Among Perinatal Kenyan Women Living With HIV: A Syndemics Approach

 $197,391

Sandra Weiss

Perinatal Precursors of Early Microbiome Development; Biobehavioral Research Training Program in Symptom Science

$1,154,405
(Posted: Feb. 17, 2021)