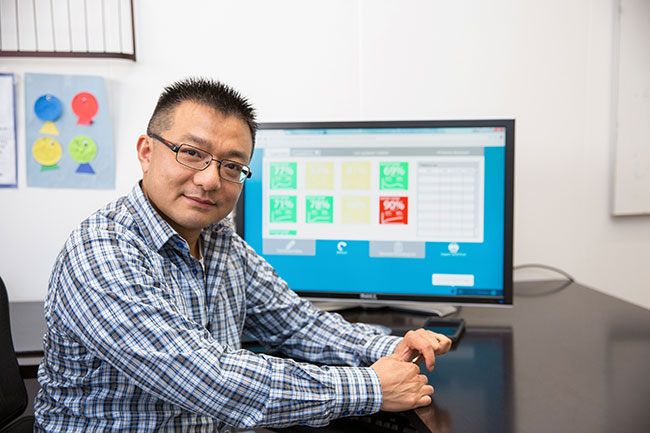 By Katherine Tam
The UCSF School of Nursing continues to be a leader among nursing schools, ranking No. 2 nationwide in securing federal research funding aimed at advancing the health of patients and communities.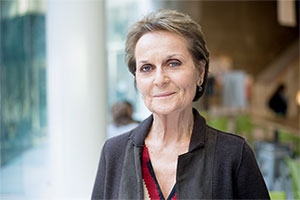 The school captured $9.1 million in competitive grants and contracts from the National Institutes of Health (NIH) in 2018 to earn the No. 2 ranking in its field. Among public nursing schools, the UCSF School of Nursing remained the top recipient of NIH funds for the 16th year in a row. The rankings are compiled by the independent Blue Ridge Institute for Medical Research using NIH data.
The UCSF School of Nursing's research faculty uses NIH funds to deepen the collective understanding of diseases, aging and other health-related issues, and drive improvements in patient care and health services.
"Our leadership in NIH funding underscores our sustained commitment to conduct research that improves human health and transforms health care," said UCSF School of Nursing Dean Catherine L. Gilliss, PhD, RN, FAAN. "It is also a reflection of the dedication of our research faculty, who push the boundaries every day to bring about positive, innovative change for patients."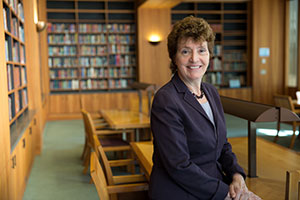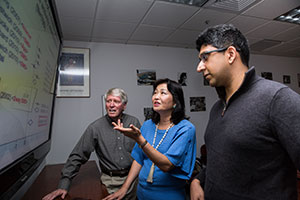 Top UCSF School of Nursing Recipients of NIH Funds in 2018
| | | | |
| --- | --- | --- | --- |
| Faculty Member | Number of NIH Awards | Total NIH Funds | Projects |
| Christine Miaskowski | 2 | $1,468,683 | Biomarker and phenotypic risk factors for breast cancer lymphedema; and impact of hearing loss and tinnitus in cancer survivors |
| Xiao Hu | 2 | $1,242,511 | Integrate dynamic system model and machine learning for calibration-free non-invasive ICP; and develop and validate SuperAlarm to detect patient deterioration with few false alarms |
| Glenn Milo Santos | 3 | $1,212,608 | Treatment with Lorcaserin for cocaine use; targeting heavy alcohol with Naltrexone among MSM; and addressing heavy alcohol consumption with Kudzu |
| Sandra Weiss | 2 | $1,009,768 | Antenatal corticosteroids, maternal depression and preterm infant stress response; and biobehavioral research training in symptom science |
| Elena Portacolone | 3 | $842,126 | Living alone in older age with cognitive impairment; and identifying scalable and culturally relevant strategies for recruitment of African Americans with cognitive impairment into dementia research; access and use of long-term services and supports for older adults living alone with Alzheimer's disease and related dementias from four racial/ethnic groups |
| Abbey Alkon | 2 | $806,805 | Reducing pesticide exposures to pre-school age children in California child care centers |
| Barbara Koenig | 1 | $650,146 | Precision genomics in the WISDOM pragmatic clinical trial: an "embedded" ELSI study of risk-based breast cancer screening |
| Jenny Liu | 1 | $335,877 | Reaching adolescent girls and young women through girl-friendly drug vendors |
| Caroline Stephens | 1 | $239,704 | Improving palliative care access through technology: a multi-component pilot study |
| Penny Brennan | 1 | $237,750 | Ecological model of late-life pain |
| Annesa Flentje | 1 | $216,930 | Gene expression outcomes in interventions for substance using HIV+ minority men |
| Elena Flowers | 1 | $200,104 | Evaluating longitudinal relationships between circulating microRNAs and risk for type 2 diabetes and responses to behavioral interventions |
| Emily Tuthill | 1 | $199,098 | Understanding the role of food insecurity and depression in non-adherence to Option B+ among perinatal Kenyan women living with HIV: A syndemics approach |
| Yoshimi Fukuoka | 1 | $184,769 | Mentoring and research in applying digital technologies to prevent chronic illnesses |
| Jason Flatt | 1 | $142,974 | The epidemiology of Alzheimer's and related dementias in sexual and gender minority older adults: identifying risk and protective factors |
| Cherry Leung | 1 | $86,978 | Gut microbiota, inflammation and adolescent depressive symptoms |
| Ariana Thompson-Lastad | 1 | $38,420 | Providing integrative medicine to underserved patients through group medical visits |