UCSF to Assess Campus Climate for Respect and Inclusion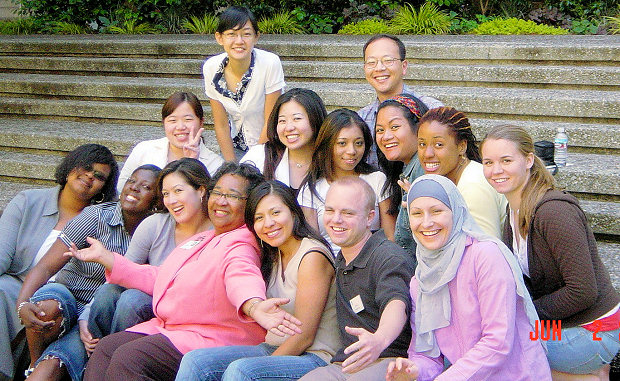 All faculty, staff, and students will soon receive an online survey regarding campus climate for diversity, inclusion, and respect.  All ten campuses are assessing their culture similarly.
Dr. Mark Yudof, President of UC, has stated "Each of our campuses is committed to promoting and defending a learning environment that values and supports each student, faculty and staff member in an atmosphere that is open, civil, fair, caring and respectful."  We hope everyone surveyed will participate.
Nailah Cox. Conference Participant, Dean Catherin Gillliss, Brianna Singleton, UCSF PhD student
Frank Sidders, conference participant shares thoughts during Disparities in Mental Health Session
Conference Participants Rosario Hernandez, Guendi Castaneira, and Tangitinga Paama unwind after Day One of conference
Nursing Leaders of Tomorrow Conference Group Picture
Conference participant Shelia Riffe participates in discussion
Howard University Scholars at the Nursing Leaders of Tomorrow Conference