UC San Francisco (UCSF) and the Diabetes Youth Families (DYF) organization share a longstanding and deep partnership. Originally founded by Dr. Mary B. Olney, a class of 1932 alum of the UCSF School of Medicine, the DYF organizes hundreds of camps, clinics, and community events each year. Most recently, twenty-one families took part in a weekend camp in the Santa Cruz Mountains known as "Campamento Familiar en Español" designed for children with type-1 diabetes and their monolingual Spanish-speaking families. In an effort to take into account the role that culture plays in chronic disease management, like that with diabetes management, the camp staff designated the popular Spanish cultural holiday celebration, Day of the Dead or Dia de los Muertos as the camp's theme. The camp was made possible in large part thanks to the philanthropic support of a small group of generous donors dedicated to serving the underserved and part of the Madison Clinic for Pediatric Diabetes at UCSF.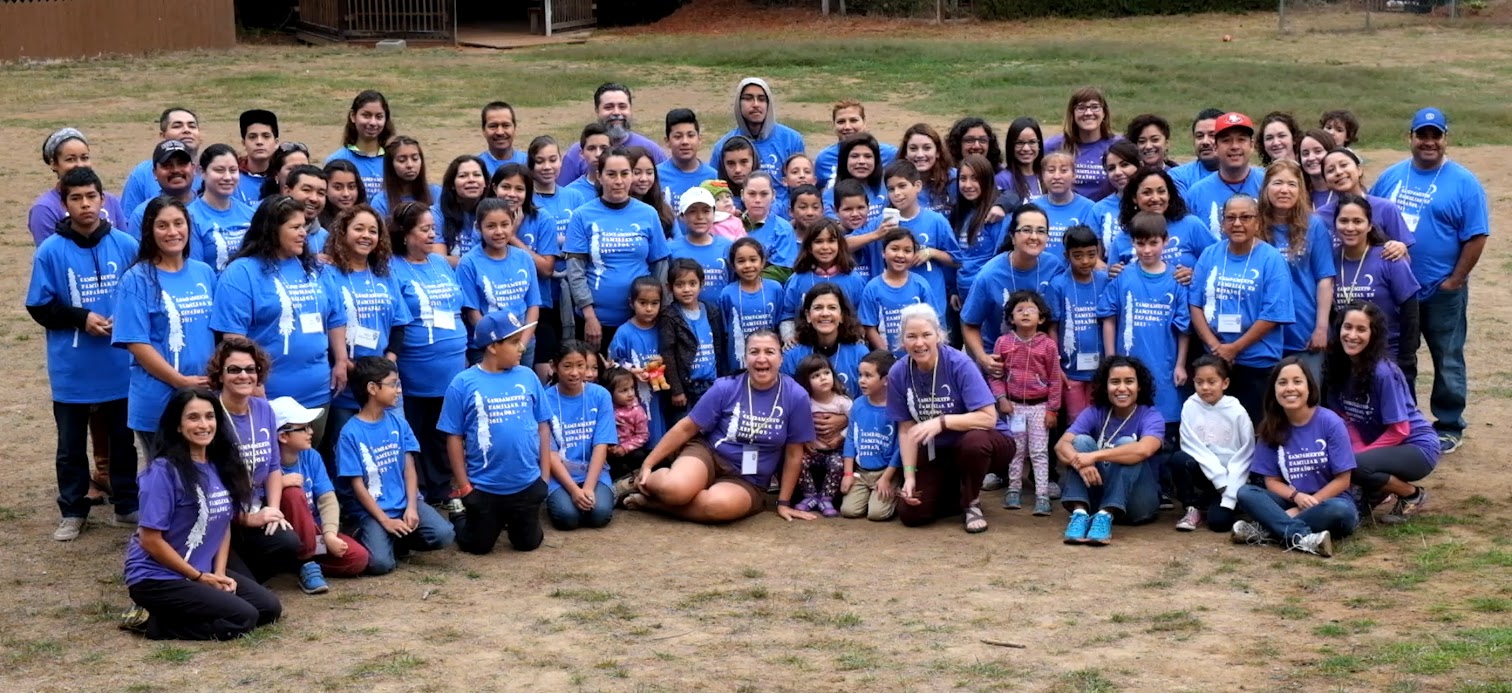 The "Campamento Familiar en Español" program hosted a total of 84 participants and 21 staff members; nine of the staff members were current advanced practice graduate students from the diabetes minor at UCSF School of Nursing. Participants had all expenses paid for, educational sessions, and supervised activities for the children. The Madison Clinic's Transition Coordinator, Social Worker, and Nurse Practitioner were also part of this endeavor. The adult educational sessions included Carb Counting, Sick Day Management, School Issues, Introduction to Insulin Pumps, Advanced Pumping, Adolescent Transitions and Parenting, and an Introductory Circle where people shared personal diabetes journeys.
Additionally, a medical clinic for the adults – staffed by UCSF School of Nursing preceptor and family practice physician Deborah Simon-Weisberg, MD, from Lifelong Clinic in Berkeley – offered testing in the following areas: blood glucose, blood pressure, HbA1c, BMI, and PHQ9. The clinic and the education sessions were favorite activities according to the feedback survey and allowed the many UCSF NP students onsite to gain clinical hours while volunteering for the camp. In addition to DYF and UCSF, the camp highlighted collaborations with Kaiser Roseville's registered dietician, Veronica Vasquez as well as with Oakland Children's Hospital's Diabetes Nurse Educator, Victor Woolworth, both health care professionals whose native language is Spanish. Celina Trujillo—a graduate of the UCSF School of Nursing's PNP program and former diabetes minor fellow played a key part in the medical education delivery.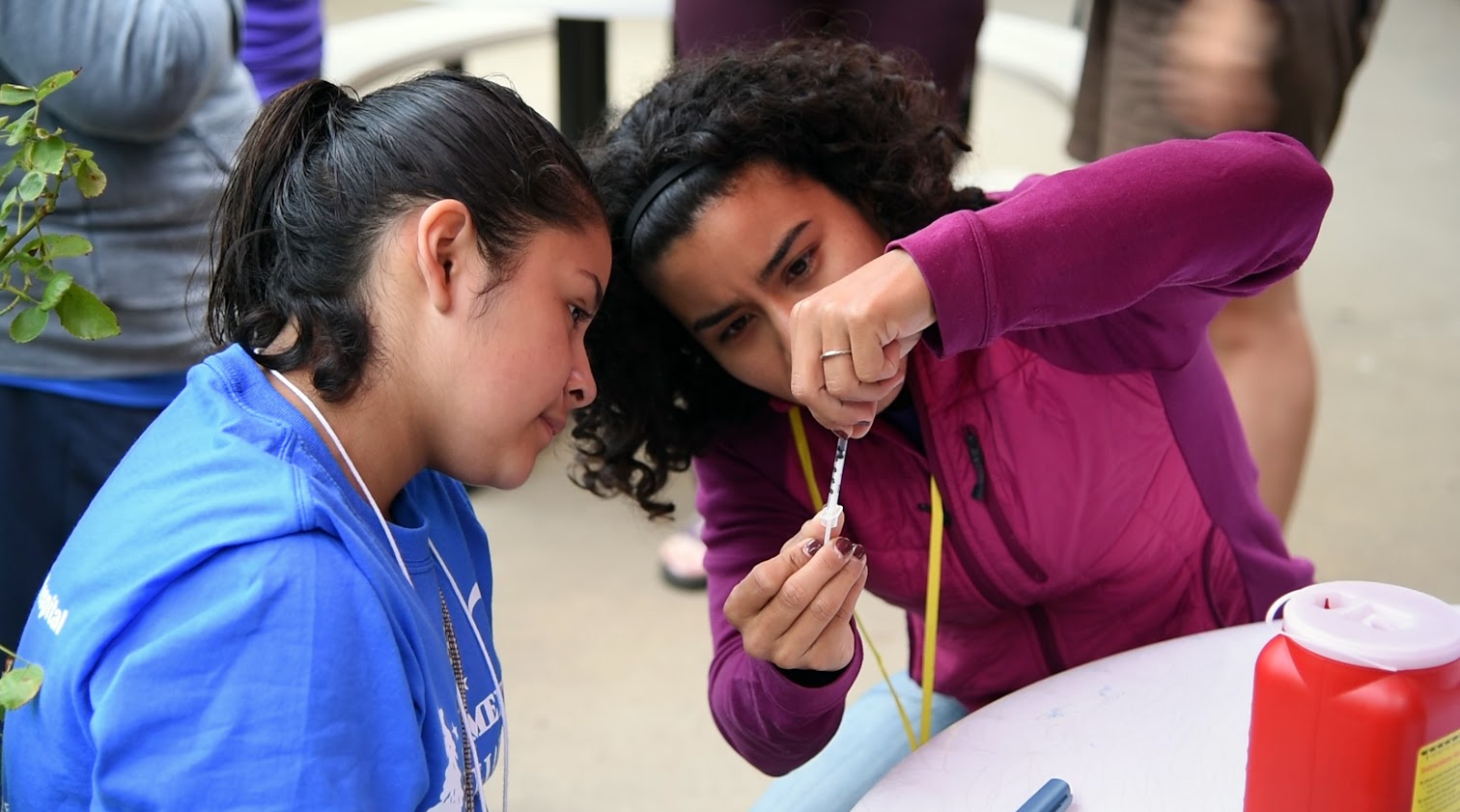 The majority of camp participants receive Medicaid. Philanthropic funds used to support camp were originally set-aside for just this purpose. Families traveled from as far away as Boonville and Sacramento, CA to participate.
The driving force behind camp is UCSF School of Nursing Associate Clinical Professor and Diabetes Minor Coordinator Maureen McGrath, MS, PNP-BC, BC-ADM, who has been working with the DYF since 1983. In addition to leading the Diabetes Minor program at UCSF School of Nursing, McGrath served as the Nurse Practitioner Medical Director for the October 23 – 25 camp. Her experience working with many involved in the camps is vast. McGrath has known Dr. Simon-Weisberg, Campamento's adult clinic leader, since Dr. Simon-Weisberg was nine years old; her mother (Dr. Mary Simon) is the current Medical Director for DYF. This partnership with the UCSF School of Nursing is unique in that it provides our students an opportunity for exposure, engagement, and involvement in every level of training for the total care of their eventual patient populations. Of note, all 9 students who participated are bi-lingual and 7 are self-identified Latinos. The UCSF and DYF partnership continues to benefit students, faculty, and staff in both organizations because Campamento and camps like it from DYF provide a holistic and immersed cultural experience for learning, sharing, and practicing.
With the first year of "Campamento Familiar en Español" such an incredible success, UCSF and DYF have committed to run the program again in 2016 with even more participants. For a full list of DYF camps and more information, refer to the website.
Related resources:
Related coverage: