The School of Nursing Research Committee is pleased to announce the selection of Sharon Kaufman, PhD, as the 36th recipient of the Helen Nahm Research Lecture Award. Dr. Kaufman, currently chair of the Department of Anthropology, History, and Social Medicine (DAHSM) and professor emerita of medical anthropology, is renowned for her research exploring topics at the intersection of medical knowledge and society's expectations for health. As a member of our faculty at UCSF for over thirty years, Dr. Kaufman has held appointments in the School of Nursing's Department of Social and Behavioral Sciences and Institute for Health & Aging, as well as in the Medical Anthropology Program and the DAHSM. Receipt of the Helen Nahm Award honors Dr. Kaufman's outstanding effects on compassionate care and scholarship—and her research, teaching, and mentoring contributions, which have transformed nursing.
The Helen Nahm Research Lecture Award recognizes a UC San Francisco (UCSF) School of Nursing faculty member or graduate who has made an outstanding contribution to nursing science and research. It honors Helen Nahm, RN, PhD, FAAN, late dean of the UCSF School of Nursing from 1958-1969. Through her research findings, Dr. Nahm shared her ideas and vision with a new generation of nurses, and the Helen Nahm Research Lecture Award was inaugurated in 1981 to honor her work, her scholarship, and her vision.
Dr. Kaufman received her PhD in medical anthropology from the joint UCSF/UC Berkeley program in 1980. Since that time, she has gained international acclaim as one of the world's leading experts and scholars of end-of-life care and decision-making, among other areas. Her broad and impressive work has had an important impact on matters effecting the clinical setting, research, and policy. Colleagues attribute "the foundation for palliative care in the acute care setting" to Dr. Kaufman's revelatory research, funded by both the National Institute of Nursing Research and the National Institute on Aging. Her in-depth ethnographic work and projects illustrating how old age, medical technology, political economy, and broad cultural forces come together in our health care system have had significant influence on the field of bioethics. Through her clear writing Dr. Kaufman has the unusual ability to communicate well with popular as well as clinical audiences, and theoretically focused anthropologists as well as sociologists.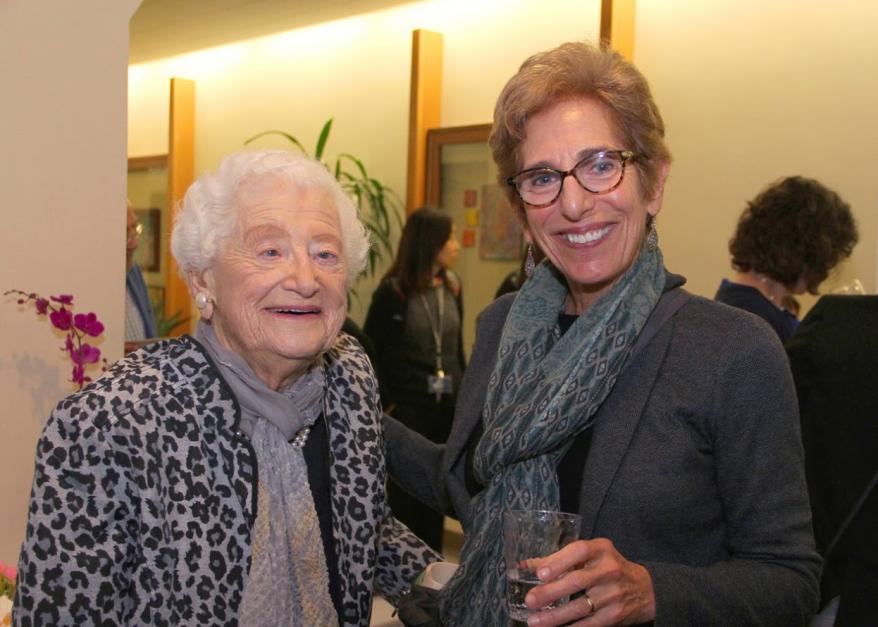 Nurses and physicians around the world and in many specialties are informed by her research regarding the tensions surrounding efforts to control the dying transition, on the effects of the technological imperative, and on the limits of bioethics. Countless students, postdoctoral scholars, and junior faculty, who are now making strides of their own, have benefitted from her dedication and mentorship. The 2016 Helen Nahm Research Award celebrates Dr. Kaufman for her outstanding contributions to nursing research and devotion to mentoring the next generation of providers, educators, and researchers.
Dean Vlahov shared news of her honor with the School of Nursing. An excerpt from his announcement: "This recognizes Dr. Kaufman's outstanding effects on compassionate care and scholarship—and her research, teaching, and mentoring contributions, which have transformed nursing."
Join the School of Nursing community at the May 26 Helen Nahm Research Lecture in room N217 beginning at 10 AM as we celebrate and reflect on Dr. Sharon Kaufman's excellence of scholarship and dedication of purpose.
Related Coverage: