Two faculty from the UC San Francisco (UCSF) School of Nursing received awards at this week's Academy Health Interdisciplinary Research Group on Nursing Issues (AHIRGNI) Conference.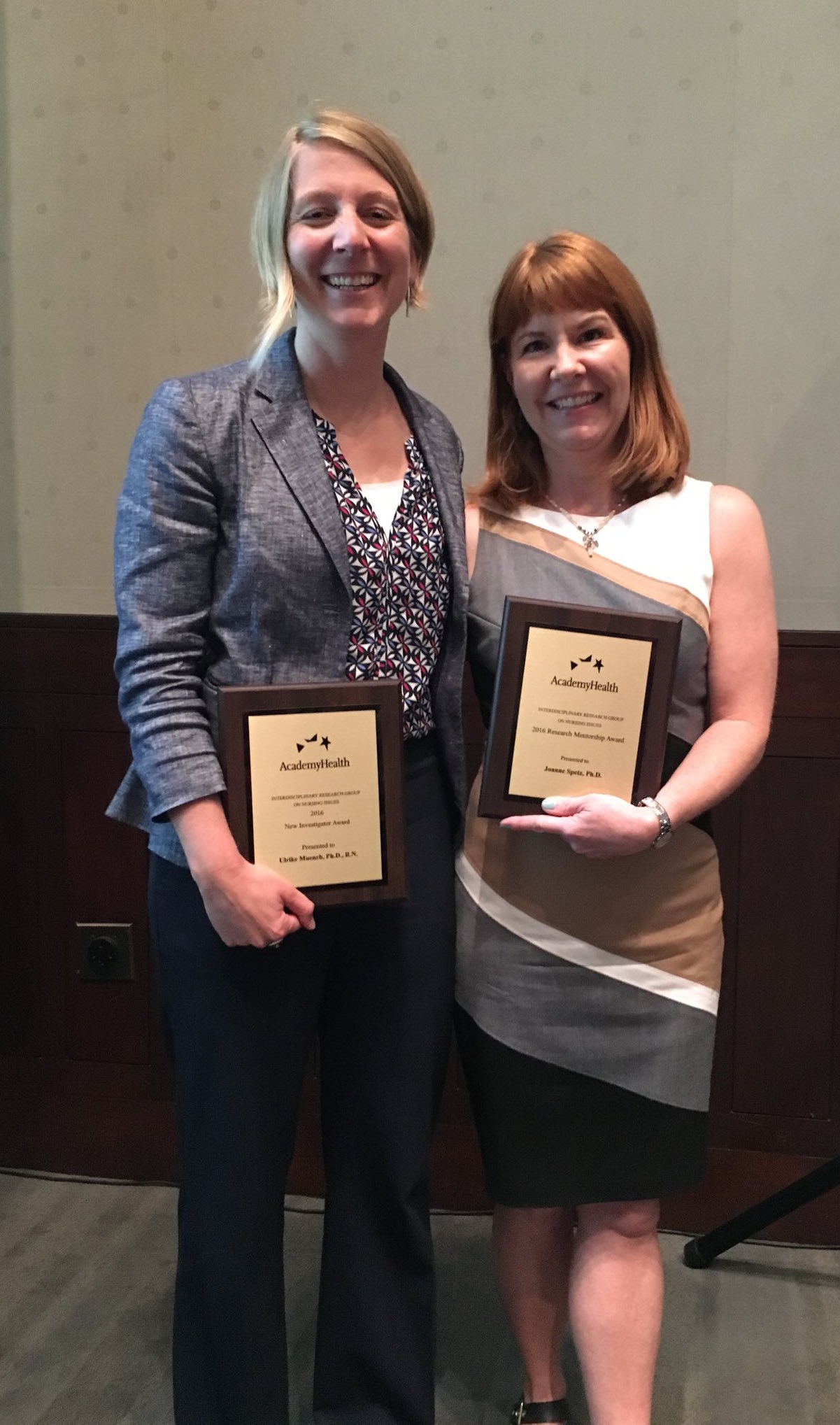 Ulrike Muench, RN, PhD, assistant professor in the Department of Social and Behavioral Sciences won the Interdisciplinary Research Group on Nursing Issues (IRGNI) New Investigator Award.
Joanne Spetz, PhD, professor at the Institute for Health Policy Studies (IHPS), the Department of Family and Community Medicine, and in the School of Nursing's Department of Community Health Systems won the IRGNI Research Mentorship Award.
The IRGNI Interest Group Meeting provided an opportunity for the community of nursing health services researchers, providers, and policy professionals to learn about the latest nursing health services research, develop new skills, and discuss critical policy issues.
Ulrike presented as part of a series of talks under the theme "Inside and out, big data and small: Research that informs transformations across the care continuum" moderated by Columbia University's School of Nursing Allison Norful. Ulrike's focus Does Independent NP Scope of Practice Improve Medication Adherence, Reduce Costs, and Reduce Prices for Primary Care Visits? Ulrike was joined by Columbia University's Catherine Cohen, University of Virginia Department of Public Health Sciences' Nengliang (Aaron) Yao, and RAND Corporation's Grant Martsolf.
The School of Nursing is thrilled to see Ulrike and Joanne honored—congratulations!