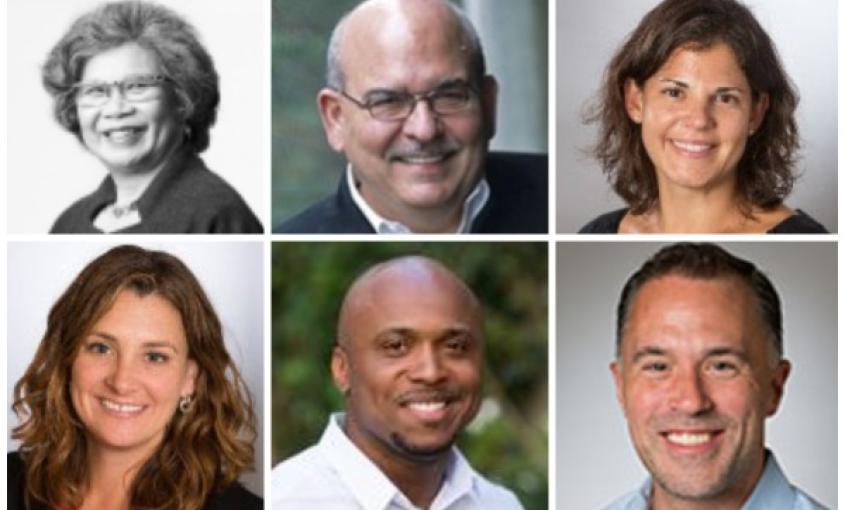 School of Nursing community members are being honored for their significant contributions to health and health care. Congratulations to the following honorees on these prestigious recognitions.
Alumna Jennie Chin Hansen Receives Health Care Leader Award and UCSF Medal
Jennie Chin Hansen, MS '71, RN, FAAN, past CEO of the American Geriatrics Society and former president of AARP, has received the Health Care Leader Award from the American Academy of Nursing. The honor recognizes an influential national leader dedicated to improving the health of the nation through contributions to organizational excellence. 
Hansen is a dedicated advocate for the care of older adults. Under her leadership, San Francisco-based On Lok advanced innovation in whole person care and pioneered the Program of All-Inclusive Care to the Elderly (PACE). PACE makes it possible for older adults to maintain their independence and receive comprehensive medical and social services at home instead of being placed in a nursing home. PACE is now a federally established Medicare benefit and has been replicated in 31 states. 
Hansen is also a recipient of this year's UCSF Medal. The campus' most prestigious award, the honor recognizes individuals who have made outstanding personal contributions in areas associated with the university and its mission as well as those who inspire the work of those at UCSF to push the boundaries of what's possible. Watch a video to learn more about Hansen and her work.
William Holzemer Named Living Legend
William Holzemer, PhD, RN, FAAN, professor emeritus and former associate dean for research, has been named a Living Legend by the American Academy of Nursing. The honor recognizes nurse leaders who have made an indelible impact on policy and public health through their tenacity, vision and leadership. 

Holzemer is a renowned expert on HIV/AIDS care whose research and contributions have transformed the quality of life for people living with the disease. He has won numerous awards, including the Distinguished Research Lectureship Award from the Western Institute of Nursing, the Margretta Styles Leadership Award from Sigma, and the Order of the Rising Sun from Japan. 
Four Will Be Inducted as American Academy of Nursing Fellows
Congratulations to four from the School of Nursing — associate professor Elena Flowers, PhD, RN, Assistant Dean Elizabeth Gatewood, DNP, FNP, FAANP, and assistant professor Orlando Harris, PhD, MPH, RN, and alumnus and volunteer faculty member Richard Fidler, PhD, CNRA —  who will be inducted into the American Academy of Nursing's 2022 Class of Fellows. 
The honor recognizes distinguished nurse leaders for their significant contributions to health and health care. They are among 250 nurses who make up the 2022 fellows, and will be inducted at the academy's annual conference from Oct. 27-29 in Washington D.C. Read the full announcement.