Earlier this month, two abstracts published with input from UCSF School of Nursing's Glenn-Milo Santos, PhD, MPH. The first, entitled "Feasibility, acceptability and tolerability of targeted naltrexone for non-dependent methamphetamine-using and binge-drinking men who have sex with men," appears in the Journal of Acquired Immune Deficiency Syndromes (JAIDS). The second, entitled "Regular clinic attendance in two large San Francisco HIV primary care settings," appears in AIDS Care—Psychological and Socio-medical Aspects of AIDS/HIV.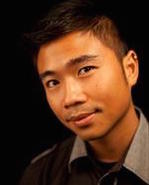 In the first paper, the researchers explore possible pharmacologic strategies for meth-using and binge-drinking individuals at high-risk for HIV. Currently, no effective pharmacologic strategy exists. Therefore, the team aimed to determine three main objectives: the feasibility of enrolling and retaining this population in a pharmacologic trial; the acceptability of pharmacotherapy study procedures; and the tolerability of targeted naltrexone versus placebo. The abstract concludes that: "Targeted naltrexone is a feasible, acceptable and tolerable intervention strategy for non-dependent meth-using and binge-drinking MSM. Naltrexone was associated with significant sexual risk reductions; and for some individuals, naltrexone was associated with meth and binge-drinking reductions." Read more here.
The second abstract explores the contrast that while poor clinic attendance is associated with increased morbidity and mortality among HIV-infected individuals, less is known regarding predictors of retention and acceptability of targeted interventions to increase regular clinic attendance. Specifically, the investigators surveyed patients attending two outpatient HIV clinics affiliated with UCSF in order to better understand which patients are at risk for irregular clinic attendance and to explore interventions to aid in retention to care. The paper findings "suggest that low-cost appointment reminders in the form of text message or telephone calls would be well-accepted by study participants, regardless of ethnicity or age." These conclusions as well as others from the full abstract, support the need for ongoing engagement support with particular attention to at-risk sub-groups. Read more here.
Related coverage: