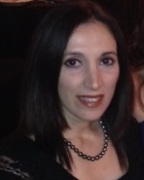 The Office of University Development and Alumni Relations (UDAR) is pleased to announce that Lynnette Teti has been promoted to senior director of development as of Fall 2015. In this role, Lynnette will guide the vision and direction of development programming and engagement for the Schools. She has worked extensively in development relations, stewardship, and strategic planning.
Lynnette graduated from UC Berkeley with a BA in Political Science and from Johns Hopkins University with an MA in Government. Prior to joining UCSF, Lynnette held leadership development roles with UC Hastings and the University of Chicago as well as strategic policy roles within the U.S. House of Representatives.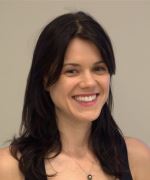 Christine Willand joins the UCSF Schools of Nursing and Dentistry as director of development. In this role, Christine will serve as liaison to campus offices for the development community. Her first day will be March 14. Christine has been with UDAR since 2010 working to direct Foundation Volunteer Programs, which includes the Foundation Board of Overseers. She has excelled in working with senior leaders to restructure the Foundation Board. Most recently, as board initiatives, Christine has worked to launch the Chancellor's Circle and other programs to identify and engage new donors with UCSF. She has strong relationships wither fellow development officers and has become familiar with a number of faculty from the Schools.
Christine previously worked at Stanford University for Hospital Development, and prior to that spent nine years at the Advisory Board in Washington, D.C. where she consulted with health care and non-profit institutions across the country. She is also experienced in new business development. Christine graduated magna cum laude from Princeton University with an A.B. in International Affairs.
Congratulations Lynnette and welcome Christine to your new role!