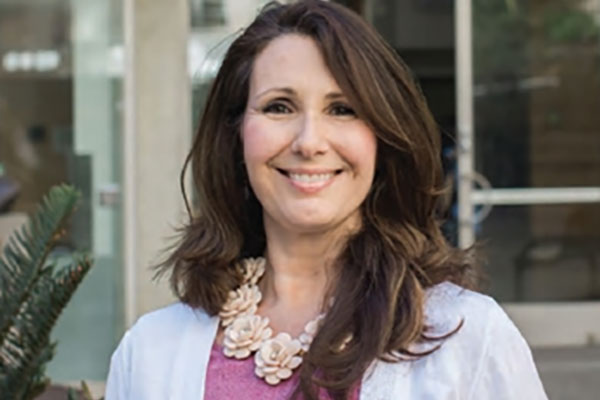 Gina Intinarelli, PhD, RN, has been appointed Associate Dean for Clinical Affairs in the School of Nursing, starting April 1, 2019.
Intinarelli has accepted this role in combination with her current appointment as Vice President of the Office of Population Health and Accountable Care at UCSF Health. She will provide leadership to the SON Strategic Plan, specifically the first Strategic Imperative to strengthen clinical integration.
Intinarelli is a graduate of SON, earning her master's degree here in 2005 and her PhD in health policy in 2013. She teaches population health in the Department of Social and Behavioral Sciences.
Intinarelli has had an extensive 28-year career at UCSF, from delivering critical care to patients in the ICU, to providing oversight and management of large scale technical and operational programs. She served as the director of clinical operations at Cardiothoracic Surgery for 14 years, and director of Innovations in Population Health at UCSF Health for four years.
Read more about Intinarelli's passion for innovation as well as her work in the Office of Population Health and Accountable Care.