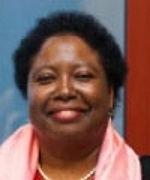 My role is to support department chairs and faculty with hiring, recruitment and advancement – to find the right people for our faculty and make sure they are successful once they're here.
One priority for me is developing and implementing best practices that will ensure we continue to have a diverse, highly expert faculty. Best practices in this area are always evolving, which is why we continue to meet with our colleagues from other schools about these issues, but there are some things we know work.
Our School began a diversity initiative for faculty in 2015, and we are beginning to see some returns on that investment. Some of that is stepping outside normal recruitment channels, so we don't draw the same people over and over. We know, for example, certain types of ads will yield a greater number of people from underrepresented groups. We also have the goal that our search committee includes 25 percent of faculty from underrepresented groups, including race, ethnicity and, in nursing's case, men. In our search efforts, we also need to expand the type of expertise we value – not just one particular type of researcher.
A second priority is to streamline and make more transparent our standardized processes for advancement. We want people to understand as clearly as possible when and why they are up for merit and promotion. At a public university, much of this is standardized and openly published and available online, but there are elements that are not always clear. So we are working with department chairs, who have some flexibility, to come up with guiding principles and incentives that they can share with their faculty. For example, we are encouraging chairs to find incentives that will help us retain more of our clinical faculty.
A third priority is helping faculty members present themselves in the best light when they do come up for promotion. I served on the Academic Senate's Committee on Academic Personnel (also known as CAP), as well as on the university-wide Committee on Academic Personnel, which gave me some insight into how other campuses are dealing with these issues. Since I became interim associate dean, I've had a number of requests to look at people's CVs, and I'm hoping I can help our faculty see the promotion process as an opportunity to succeed, not as something onerous. I believe a lot of tension arises when people don't have a clear definition of what we are looking for, of what we value. We need to change that so people have a sense of fairness and equity.
Catherine Waters, RN, PhD, FAAN, is interim associate dean for academic affairs at UC San Francisco School of Nursing, the Sally Bates Endowed Chair in Community Nursing and Health Disparities, a professor in the Department of Community Health Systems, a member of the UCSF Helen Diller Family Comprehensive Cancer Center and former appointed member of the San Francisco Health Commission. Her program of research focuses on health promoting lifestyle interventions in collaboration with public and private community partnerships. She has received a campus Champion of Diversity Award and served on both the Chancellor's Advisory Committee on the Status of Women as well as on the Chancellor's Committee on Diversity.