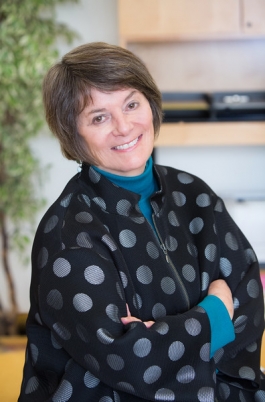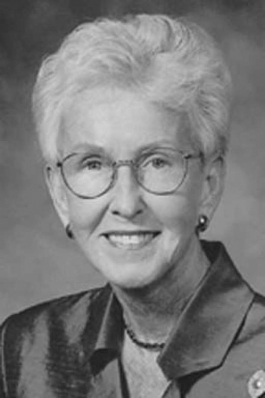 In February 2018, UC San Francisco School of Nursing Dean Catherine Gilliss, PhD, RN, FAAN, was named the inaugural Margretta Madden Styles Dean's Professor of Nursing. The first Dean's Professorship to be established on the UCSF Campus, the position honors a former dean of the School and one of nursing's greatest leaders.
"I am deeply, deeply honored to be so recognized on our campus and particularly so in the name of "Gretta" Styles," said Gilliss, who prior to her return to UCSF in 2017, served as dean at Duke University School of Nursing (2004-2014), Yale University School of Nursing (1998-2004) and chair of the UCSF School of Nursing Department of Family Health Nursing (1993-1998). At UCSF, Gilliss also serves as associate vice chancellor for nursing affairs.
In her career, Gilliss has been deeply inspired by Styles, who established the first school-based and centralized set of services in support of research activities at the School. Styles also led the way to establishing a process and criteria for the credentials nurses would hold to be recognized for their expertise. That work would ultimately lead to the establishment of the American Nurses Credentialing Center. She chaired the California State Board of Registered Nursing and served as president of the American Nurses Association (ANA). After a successful set of terms at ANA, she was elected president of the International Council of Nurses.
"But Gretta did not simply rack up leadership titles," said Gilliss. "She selected opportunities that she believed could make a difference. Along the way she modeled the impact strong leadership brings when married to opportunity."