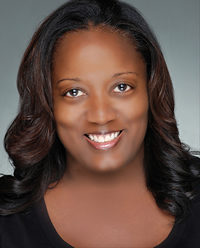 The UC San Francisco (UCSF) School of Nursing is proud to announce that Stephanie Strozier, a first-year Occupational & Environmental Health Nursing (OEHN) graduate student, has been selected as one of the three winners for 2016 Occupational Safety and Health Administration (OSHA) graduate nurse internship program in Washington, D.C.
The three winners include one each from Johns Hopkins University, University of Washington, and UCSF.
From the OSHA website, "The Internship is designed for registered professional nurses pursuing a graduate degree in either occupational health nursing or public health with an occupational health focus. The full-time, eight-week program offers students an opportunity to use their academic skills to complete a practical occupational safety and health experience at the national level. The Internship is located in the Office of Occupational Medicine and Nursing (OOMN) in OSHA's National Office in Washington, D.C. and interns are precepted by OOMN staff."
Stephanie will be in Washington, D.C. for eight weeks beginning August 1. This is a great honor for Stephanie and wonderful news for UCSF School of Nursing—congratulations and thank you for representing the School at this national level.