The UCSF School of Nursing celebrated the accomplishments of the Class of 2021 at Virtual Commencement on June 11, 2021 at 1 p.m. Commencement was streamed on YouTube with a live chat.
You can watch the recording of commencement on the School's YouTube channel. 
#UCSFNurse2021
Commencement Program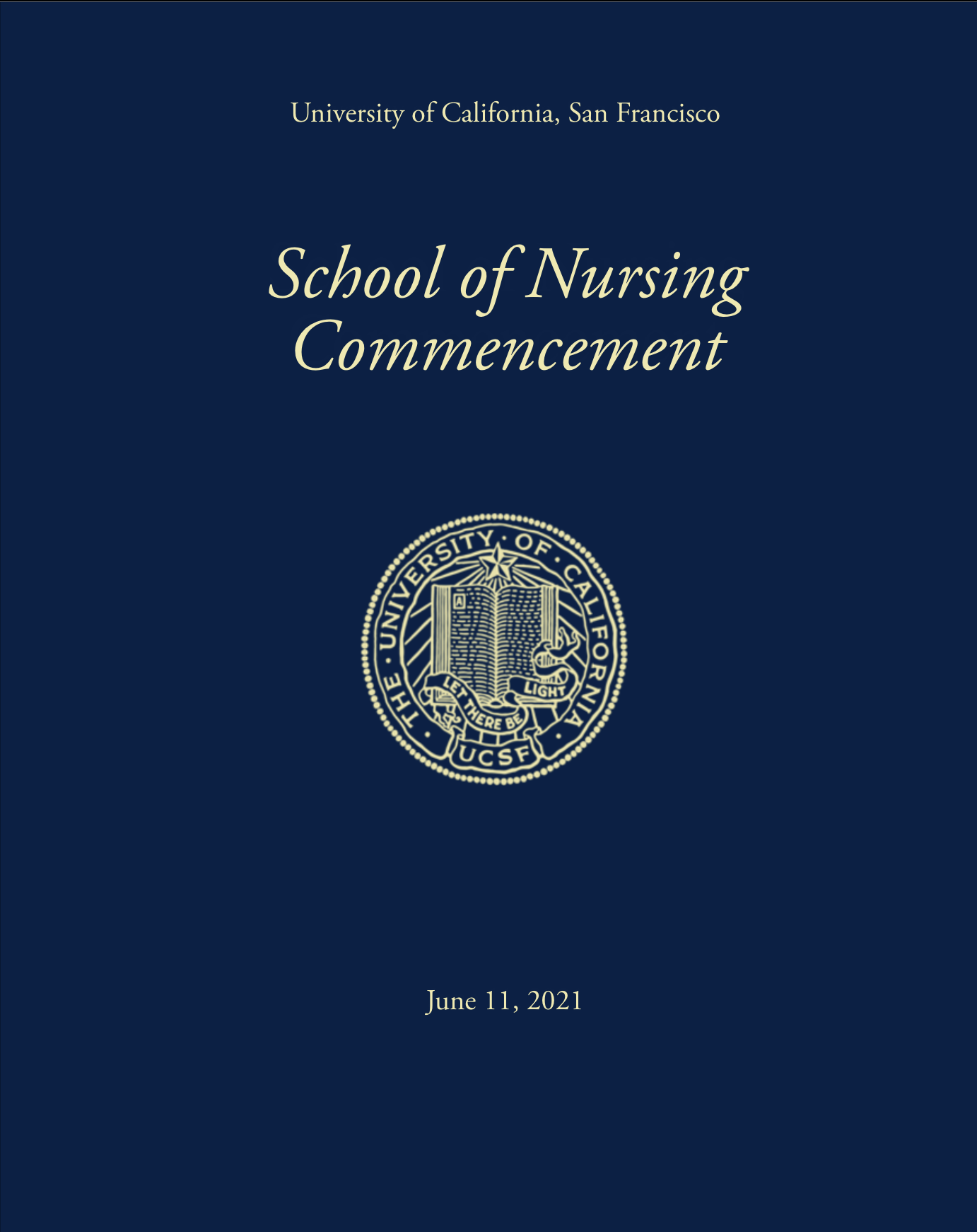 Download the commencement program here.   
Commencement Schedule 
Welcome remarks by School of Nursing leaders
Keynote address by Congresswoman Lauren Underwood
Remarks from doctoral student speakers Ariel Baria and Macy Lieu, and master's student speaker Frank Molina
Recognition of 2021 student, faculty and alumni award recipients
Conferral of degrees  
Class of 2021 video comprised of student-submitted photos
Guest Speakers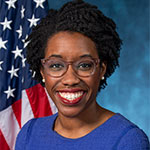 Congresswoman Lauren Underwood will be the keynote speaker at the School of Nursing Virtual Commencement 2021. Rep. Underwood serves Illinois' 14th Congressional District and is the first woman, the first person of color, and the first millennial to represent her community in Congress. She is also the youngest African American woman to serve in the U.S. House of Representatives. Rep. Underwood co-founded and co-chairs the Black Maternal Health Caucus, which elevates the Black maternal health crisis within Congress and advances policy solutions to improve maternal health outcomes and end disparities. Previously, she worked at the U.S. Department of Health and Human Services where she helped implement the Affordable Care Act, and taught future nurse practitioners through Georgetown University's online master's program.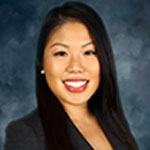 Macy Lieu will be the student speaker representing the Doctor of Nursing Practice program at commencement. Lieu is a family nurse practitioner at Asian Health Services and John Muir Health.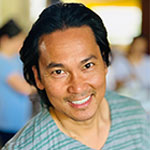 Ariel Baria will be the PhD program student speaker at commencement. Baria has been a nurse for two decades, including at UCLA Health and the VA Greater Los Angeles Health Care System. He is a Jonas Veterans Health Care Scholar.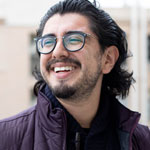 Frank Molina will be the Master of Science student speaker at commencement. Molina is a graduating student in the Master of Science program in the Adult Gerontology Primary Care Nurse Practitioner-Occupational and Environmental Health specialty.
2021 Award Recipients
Distinguished Dissertation Award in Nursing: Ariel Baria
Distinguished Dissertation Award in Sociology: Rashon Lane
Anselm Strauss Special Award for Qualitatitve Dissertation: Chadwick Campbell
Outstanding Master of Science Award: Dulce Santana Gonzalez, Biz Mcllmoyl
Nursing Alumni Student Award for Meritorious Service: Janelle Silvis
Doctor of Nursing Practice Outstanding Award: Julie Poepoe 
Emma Deboncoeur Trans Health Scholarship Award: Whitney Bagby
Cait Walsh Award in Nursing: Melissa Im-Giuffrida, Gal Haroush
Community Impact Awards: Rae Wiest, Mayra Lizzette Yniguez, Melina Rapazzini. In addition, we would like to recognize the valuable contributions of all the student developers of the Educator Reflection Toolkit.
Excellence in Creating a Supportive Learning Environment: Michalle Ramirez-McLaughlin, MS, FNP
Excellence in Curricular Innovation: Astrid Block, MS, RN, GCNS
Excellence in Clinical Mentoring: Kate Melino, MS, PMHNP-BC
Excellence in Research Mentoring: Stella Bialous, DrPH, FAAN
Mentor of the Year (award bestowed by students): Marianne Hultgren, DNP, RN, CNE
Excellence in Teaching (award bestowed by students): Victoria Keeton, PhD, RN, CPNP
Alumni Achievement Award for Philanthropic Impact: Marilyn Chow, PhD, RN, FAAN
Jane Norbeck Distinguished Service Award: Suzanne Bakken, PhD, RN, FAAN
Helen Martin Award for Clinical Precepting: Mark Thomas, MS, RN, PNP, Christine Kelly, FNP-BC
Gift Boxes for Graduating Students
The School of Nursing mailed a gift box to the home of each graduating student. The gift box includes a diploma cover, School of Nursing canvas bag and pen, and a School of Nursing Class of 2021 beverage holder. 
Class of 2021 Zoom Backgrounds
Show your pride as a member of the graduating class with a School of Nursing Class of 2021 Zoom background. Access a selection of Zoom backgrounds as well as a tip sheet on how to change your virtual background. 
Regalia and Other Mementos
Students who would like to purchase regalia and other mementos may visit the Jostens' online store for UCSF. These items can be shipped directly to your home.
Diplomas
Visit the UCSF Registrar's website for details about receiving your diploma or certificate.