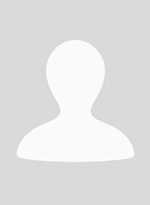 Assistant Clinical Professor
Address Postal
2 Koret Way, Rm 511L
UCSF Box 0608
San Francisco, CA 94143
United States
Publications

Abstract

BACKGROUND & AIMS

Formal Hepatitis C virus (HCV) education improves HCV knowledge but the impact on treatment uptake and outcome is not well described. We aimed to evaluate the impact of formal HCV patient education on primary provider-specialist HCV comanagement and treatment.

METHODS

Primary care providers within the San Francisco safety-net health care system were surveyed and the records of HCV-infected patients before and after institution of a formal HCV education class by liver specialty (2006-2011) were reviewed retrospectively.

RESULTS

Characteristics of 118 patients who received anti-HCV therapy were: mean age 51, 73% males and ~50% White and uninsured. The time to initiation of HCV treatment was shorter among those who received formal education (median 136 vs 284 days, P

CONCLUSIONS

Formal HCV education expedites HCV therapy and improves virologic response rates. As primary care provider attitude plays a significant role in referral to HCV education class, improving provider knowledge will likely enhance access to HCV specialty services in the vulnerable population.

Abstract

BACKGROUND

Hepatitis C (HCV) knowledge is limited in injection drug users (IDU). Vulnerable populations including IDUs are disproportionally affected by HCV. Effective HCV education can potentially reduce disparity in HCV prevalence and its outcome in this population.

AIM

This study aimed to assess the impact of formal HCV education and factors associated with improved HCV knowledge in the vulnerable population.

METHODS

Over 18 months, 201 HCV-infected patients underwent a 2-h standardized education and completed demographic and pre- and post-education questionnaires.

RESULTS

Patient characteristics were: 69% male, mean age 49±10, 49% White (26% AA, 10% Latino), 75% unemployed, 83% high school education and above, 64% were IDU, and 7% were HIV co-infected. On multivariate analysis, baseline knowledge scores were higher in patients with at least a high school education (coef 7.1, p=0.045). Baseline knowledge scores were lower in African Americans (coef -12.3, p=0.004) and older patients (coef -0.7, p=0.03). Following HCV education, the overall test scores improved significantly by 14% (p=0.0001) specifically in the areas of HCV transmission (p=0.003), general knowledge (p=0.02), and health care maintenance (p=0.004). There was a high compliance with liver specialty clinic attendance following education.

CONCLUSIONS

Formal HCV education is effective in improving HCV knowledge. Although White race, younger age, and higher education were predictors of having more HCV knowledge prior to education, all patients independent of racial background had a significant improvement in their knowledge after education. Therefore, promoting effective HCV education among vulnerable populations may be an important factor in reducing the disparities in HCV disease.

Abstract

This article explores the development of AIDS vaccines. It briefly describes the differences between cellular and humoral immune systems and their role in HIV disease. It also considers the use of animal models in vaccine research to simulate human immune system responses to HIV. In addition, various vaccine strategies are explained. These strategies include live attenuated vaccines, subunit vaccines, live vector-based vaccines, DNA vaccines, pseudovirions, whole inactivated virus, and combination products. Advantages and disadvantages for each strategy will be described as well as the current state of progress in vaccine development. The purpose of this article is to educate nurses and other health care providers about the recent developments in vaccine technology as well as to encourage all health care providers to advocate for increased research and development of HIV-1 vaccines.
Interest

Health Knowledge, Attitudes, Practice

AIDS Vaccines

Antibody Formation

Hepatitis C

Patient Education As Topic