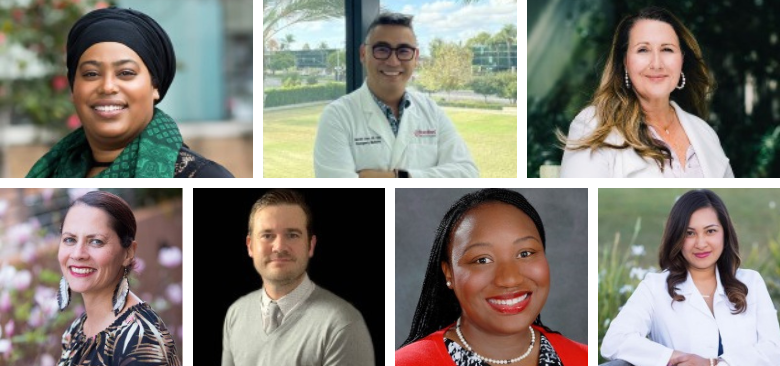 To Fuel Health Care Change in California, Look to These UCSF Nurse Alumni
Across California, experts are working to expand health care access, especially for those most in need. Learn about how just some of our UCSF nursing alumni are driving innovative change today.
Reducing Infant Feeding Disparities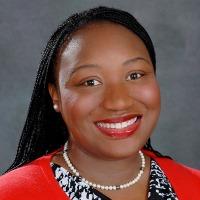 Ifeyinwa Asiodu, PhD '14, MS '12, FAAN "Advancing health care in California means addressing reproductive health inequities and diversifying the health care workforce," said Ifeyinwa Asiodu, PhD '14, MS '12, FAAN. "For me, this begins with increasing access to human milk and the number of Black and Brown lactation support providers serving purposively marginalized and systematically excluded communities. In order to advance health care in California, we need more equitable public health policies and practices that are rooted in reproductive justice and truly center families and communities."
Asiodu is a national leader in addressing maternal and infant health disparities. Through her work and research, Asiodu fights to reduce infant feeding inequalities and increase access to human milk. Her research demonstrates the need for culturally informed breastfeeding care, lactation support and equitable contraception services for under-resourced communities.
In May 2022, Asiodu was a panelist on the White House's California Clinician Leaders Listening Session. The panel's only public health nurse, Asiodu emphasized access to human milk as key to advancing health equity in California. Her comments, made as California reeled amidst a historic infant formula shortage, highlighted the need for the state to make financial investments in breastfeeding support particularly for structurally vulnerable communities.
Leading the COVID-19 Crisis Response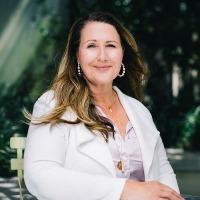 Gina Shuler, PhD '13 As the chief population health officer, Gina Intinarelli-Shuler, PhD '13, enabled UCSF Health to effectively respond to the COVID-19 crisis for patients, employees and the community.
At the start of the pandemic, Intinarelli-Shuler and her team of nurses, navigators and social workers swiftly established and operated a hotline to assess patient symptoms. Their work to get patients to the right level of care quickly drastically mitigated the demand on the emergency room.
"Nurses bring a unique and very well-informed perspective to all aspects of health care because nurses work in all aspects of health care," said Intinarelli-Shuler. "Advancing health care in California means ensuring nurses are a part of strategic planning and decision-making structures; whether that is at the local health system, county or state level."
As the pandemic advanced and health care workers became ill with the coronavirus, Intinarelli-Shuler got to work once again. In collaboration with UCSF Health colleagues, she helped design a new model to assess health care workers' symptoms, protecting frontline workers and ensuring the safe continuation of care.
When the COVID-19 vaccine became available, Intinarelli-Shuler co-led the rapid rollout of mass vaccination sites. She collaborated with leaders from across UCSF Health to not only navigate the complex logistics of the rollout but ensured that a commitment to equitable vaccine distribution was incorporated into vaccine care delivery. Intinarelli-Shuler and her team continue to manage UCSF's hotline response to COVID-19 today.
Providing Support and Resources to Victims of Crime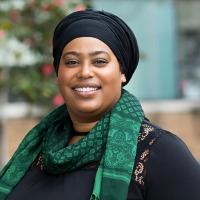 Monifa Willis, MS '14, PMHNP As the new chief of the San Francisco District Attorney office's Victim Services Division, Monifa Willis, MS '14, PMHNP, leads a team of 20 to 40 victim service advocates who provide critical support and resources to survivors of crime.
Speaking to the San Francisco Chronicle, Willis shared some of her goals for the role. First up, building a positive working relationship between victim advocates and the office's assistant district attorneys by improving communication.  
Willis brings a unique mental health lens to the district attorney's office. After earning her master's degree at UCSF in 2014, Willis became certified as a psychiatric mental health nurse practitioner, training in acute care psychiatric settings. Willis is now an assistant professor in the School of Nursing where she helps prepare the next generation of nurse leaders.
In addition to teaching, she is the training coordinator for a $4 million grant partnership between UCSF and UnitedHealth Group aimed at expanding and diversifying the mental health workforce in California.
"This grant is really acknowledging the lack of color in the mental health workforce, yet we are serving communities of color," Willis said. "That's a big push for me."
Transforming Health Care Policies in California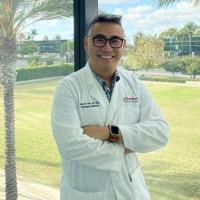 Garrett Chan, PhD '05, MS '00 "Change is making small adjustments to fix errors of the past," said Garrett Chan, PhD '05, MS '00. "Transformation is starting with a vision and building to that vision. We knew of health disparities before, but the COVID-19 pandemic has exposed them to a greater level. We can't make little changes anymore. Now, we have to transform the health care system."
Chan is transforming health care in California. As an associate adjunct professor in the UCSF School of Nursing and President and CEO of HealthImpact, a California nursing workforce and policy center, his tireless advocacy to increase access to care has disrupted the status quo.
As a subject matter expert, Chan was instrumental in providing technical assistance in the passage of AB 890, the bill that enables nurse practitioners to practice without physician supervision. This landmark legislation was fundamental in expanding access to safe and high-quality health care for Californians. Chan's expertise as an advanced practice nurse and his administrative knowledge of nurse practitioner practice was instrumental in his policy advocacy which helped the bill pass successfully even after three previous failed attempts.
During the pandemic, Chan's ingenuity expanded access to the COVID-19 vaccine to thousands. He established VaxForce, a volunteer registration and matching system that allows health care professionals and students to staff vaccination events throughout California. VaxForce focuses on partnering with community-based organizations and vaccination events in under-resourced communities and communities of color.
Examining Structural Racism's Role in Health Care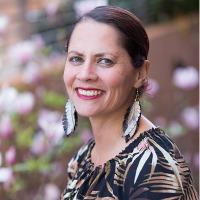 Ana Delgado, MS '02, CNM Ana Delgado, MS '02, CNM, is committed to ensuring respectful, safe and satisfying sexual and reproductive health care for those who have been intentionally marginalized.
"Boldly lifting up the genius of community-based solutions moves beyond a rights-and-access frame to a justice-and-joy frame," she said. "Innovations such as increased homebirths, access to abortion on demand, integrative and culturally responsive treatments, and improved care for all can grow out of this approach."
In her clinical and leadership roles, Delgado examines structural racism's role in health care. She is a certified nurse-midwife, assistant director of Inpatient Obstetrics at Zuckerberg San Francisco General Hospital and Trauma Center (ZSFG) and co-director of the ZSFG OBGYN anti-Racism, equity, inclusion and structural change initiative. Through workshops and presentations, she educates clinicians, learners and staff about structural racism's adverse effects in order to prevent bias and discrimination when treating underrepresented individuals.
In addition to her work at ZSFG, Delgado provides prenatal care at Mission Neighborhood Health Center, which serves nearly 13,000 low-income patients annually throughout the San Francisco Bay Area.
Delgado uses her skills as a researcher in service of communities. She is a co-investigator for Supporting Our Ladies and Reducing Stress to Prevent Preterm Birth (SOLARS), a research initiative led by women of color and women who have had preterm births to understand the impacts of stress, anxiety and racism on birth outcomes.
Leading Comprehensive Care Initiatives Throughout Northern California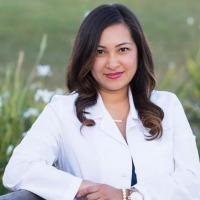 Lourdes Moldre, MS '08 As a Filipino-American nurse leader and immigrant, Lourdes Moldre, MS '08, is committed to advocating for equitable health care access for all Californians.
"The COVID-19 pandemic shed light on distressing health care inequity," said Moldre. "Barriers to evidence-based information due to socio-economic factors or physical demographics were troubling. As health care leaders, it is up to us to address these issues through strong engagement in legislative advocacies and nursing organizations. The goal is to ensure our minority voices are heard as decisions are made that affect health care access for all."
After graduating with her master's degree from the UCSF School of Nursing, Moldre served as the clinical director of Oncology Services and Regulatory Compliance at the UC Davis Comprehensive Cancer Center. The center provides treatment to more than 10,000 cancer patients — both children and adults — every year. Today, Moldre leads inpatient hospital operations at UCSF Health as the patient care director at Mount Zion Hospital.
Moldre is passionate about leading nurses. She is president-elect of the Philippine Nurses' Association of Northern California, the first Filipino nursing society in the Bay Area. And as co-chair of Women of UCSF Health, Moldre drives initiatives to support and elevate women across the health system.
Moldre is launching a pilot program to retain nurses by investing in their well-being. The Nurse Wellness Program at UCSF Mount Zion will offer an on-site wellness space, wellness programming like yoga and art therapy, and an off-site wellness retreat.
Her leadership expertise is recognized throughout the state of California. In 2021, Moldre received the Healthcare Hero award from the California State Senate for her tireless work on the frontlines of the COVID-19 pandemic. And in 2022, Moldre was named a 40 Under 40 honoree by the San Francisco Business Times, an accolade that honors the region's best and brightest leaders.
Implementing a Trauma-Informed Care Approach for People Experiencing Homelessness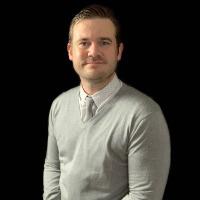 Douglas Wagemann, DNP '22 "Advancing health care in California involves fairness across the health care system," said Douglas Wagemann, DNP '22. "California represents a collective people who take on optimistic risks by trying new ideas and ways of thinking. These are the ingredients for innovation and progress that leads to equitable and sustainable change."
A psychiatric mental health nurse practitioner practicing in Southern California, Wagemann has a long career of working with individuals with severe traumatic histories. He advocates for health care reforms that address the root causes of trauma, not just the symptoms.
Wagemann designed, implemented and evaluated a staff educational training program across a six-center homeless shelter organization. Based on the tenants of Trauma-Informed Care (TIC), the program situates service delivery within the framework of clients' experienced trauma.
Staff at every level of the organization completed the program. They learned to recognize trauma and gained strategies for engaging people who have experienced substantial traumatic events.
The program created an enterprise-wide shift in practice culture. TIC principles are now utilized throughout the organization, from how staff interact with one another to how the organization engages with the public.
The results of Wagemann's program evaluation indicate improved provider knowledge and attitudes toward at-risk patients. The program is a model for other service-oriented organizations to follow and fill the current gaps in client care.