The Institute for Health and Aging (IHA) was established as the first organized research unit devoted to aging and health policy at the University of California in 1985. Since that time it has contributed – and continues to contribute – innovative research that has generated important insights and ideas about healthy aging.
On November 9, faculty, friends, students, and community gathered at the Laurel Heights campus to celebrate this milestone.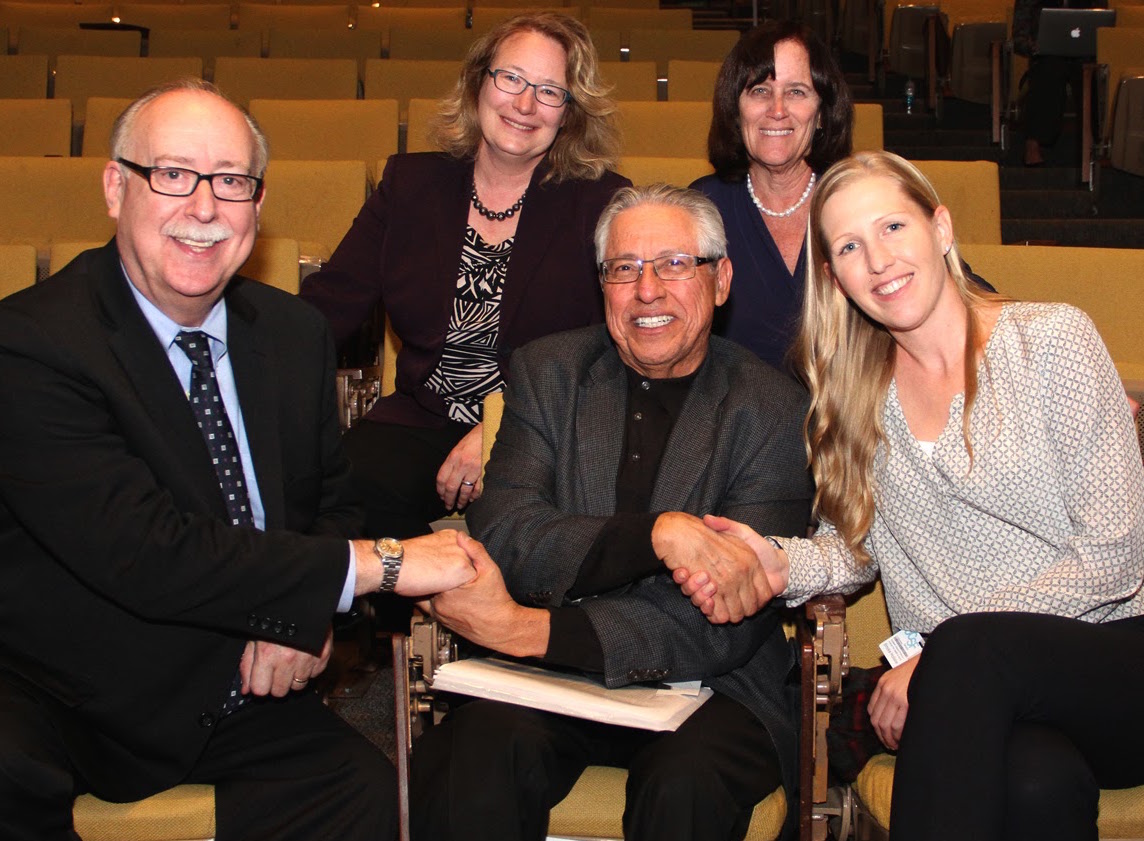 Event Highlights
The celebration featured Fernando Torres-Gil, PhD, a star in the field of aging, as keynote speaker. Dr. Torres-Gil is professor of Social Welfare and Public Policy at the University of California, Los Angeles (UCLA); adjunct professor of Gerontology at the University of Southern California (USC); and director of the UCLA Center for Policy Research on Aging. His long history of public policy includes serving as the first U.S. Assistant Secretary for Aging in the U.S. Department of Health and Human Services (DHHS) under President Bill Clinton and as vice chair of the National Council on Disability appointed by President Barack Obama.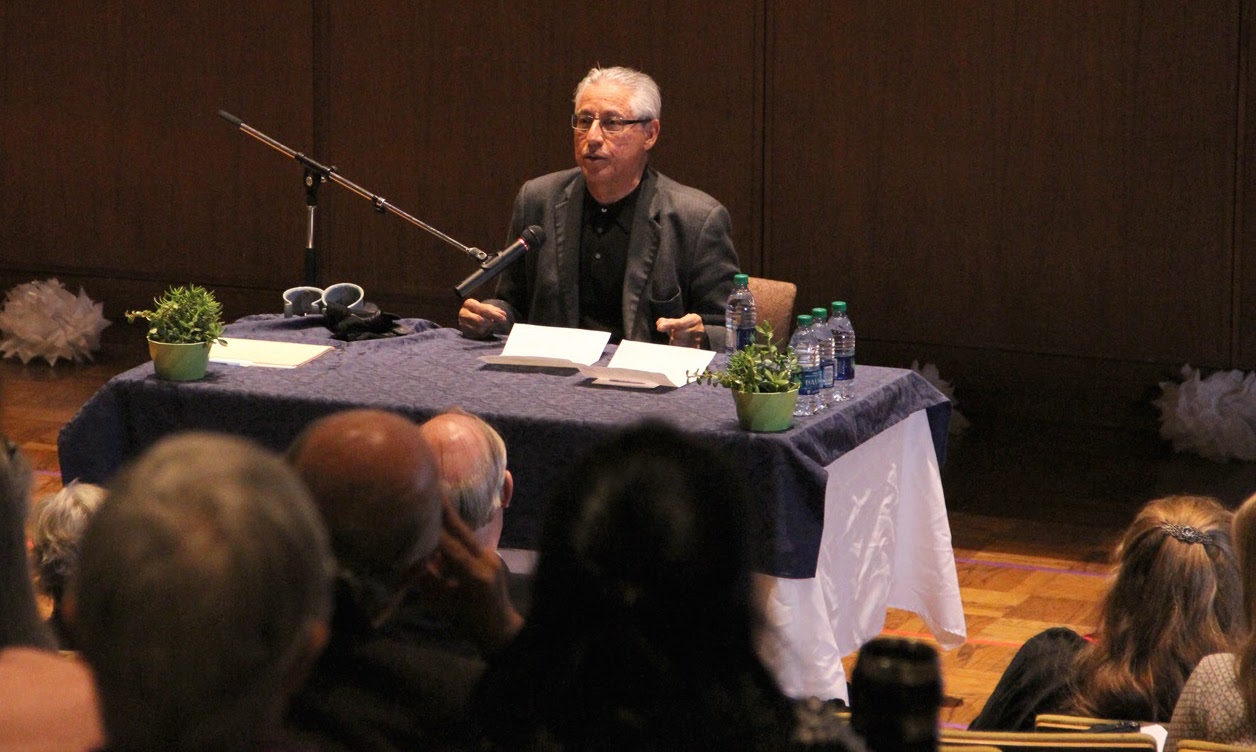 The celebratory event, moderated by Professor Max, provided an opportunity for participants to learn about IHA's accomplishments over the past 30 years. Presentations on IHA's history were delivered by Founding Director and Professor Emerita Carroll Estes and Professor Emeritus Patrick Fox. Professor Marsha Michie, Professor Emerita Sharon Kaufman, and Professor Julene Johnson, focused on IHA's current research with talks on the topics of "Bioethics and Genomics Across the Lifespan," "Ordinary Medicine: Health Care in an Aging Society," and "Arts and Aging Research" respectively. A gallery of posters and a publication exhibit showcased recent IHA research (see photograph below). Dr. Torres-Gil 's keynote address highlighted aging and disability-related issues that need to be on the future research agenda. To conclude the program, Professor Brooke Hollister, discussed future policy directions and the impact of the Institute's efforts to date.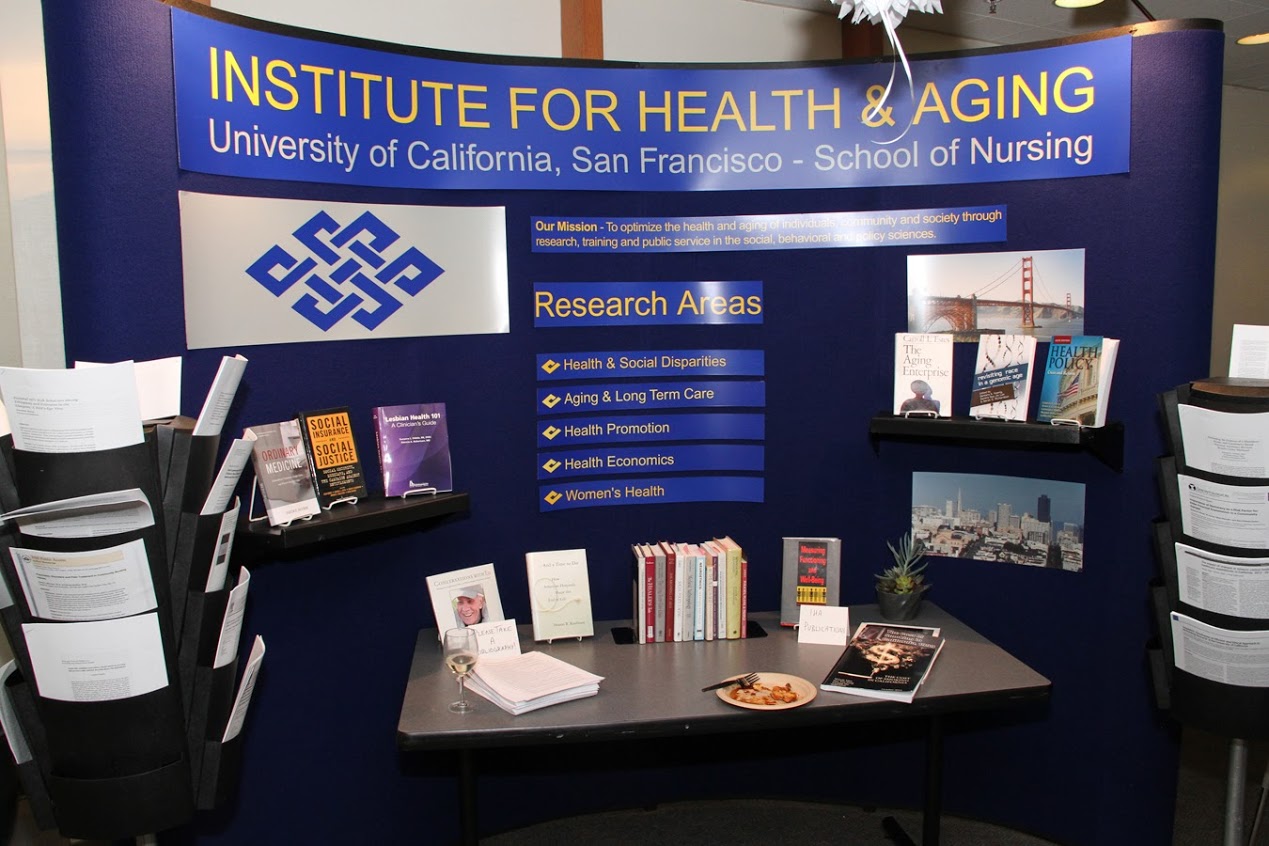 Brief History of IHA
The Center for Aging and Health, initially known as the Aging Health Policy Center, came into being in 1979 as a part of the research cluster effort. Its university-wide designation as a research institute—the Institute for Health & Aging (IHA)—dates to 1985, when it became the first organized research unit in the School of Nursing. Carroll Estes, was institute director from its founding until 1999. Wendy Max is the current IHA director and has been on the faculty at UCSF since 1986. Over the years, the IHA has become increasingly visible and engaged not only within the School of Nursing, but also the local, national, and international communities, and continues to expand into new areas of health and aging-related research.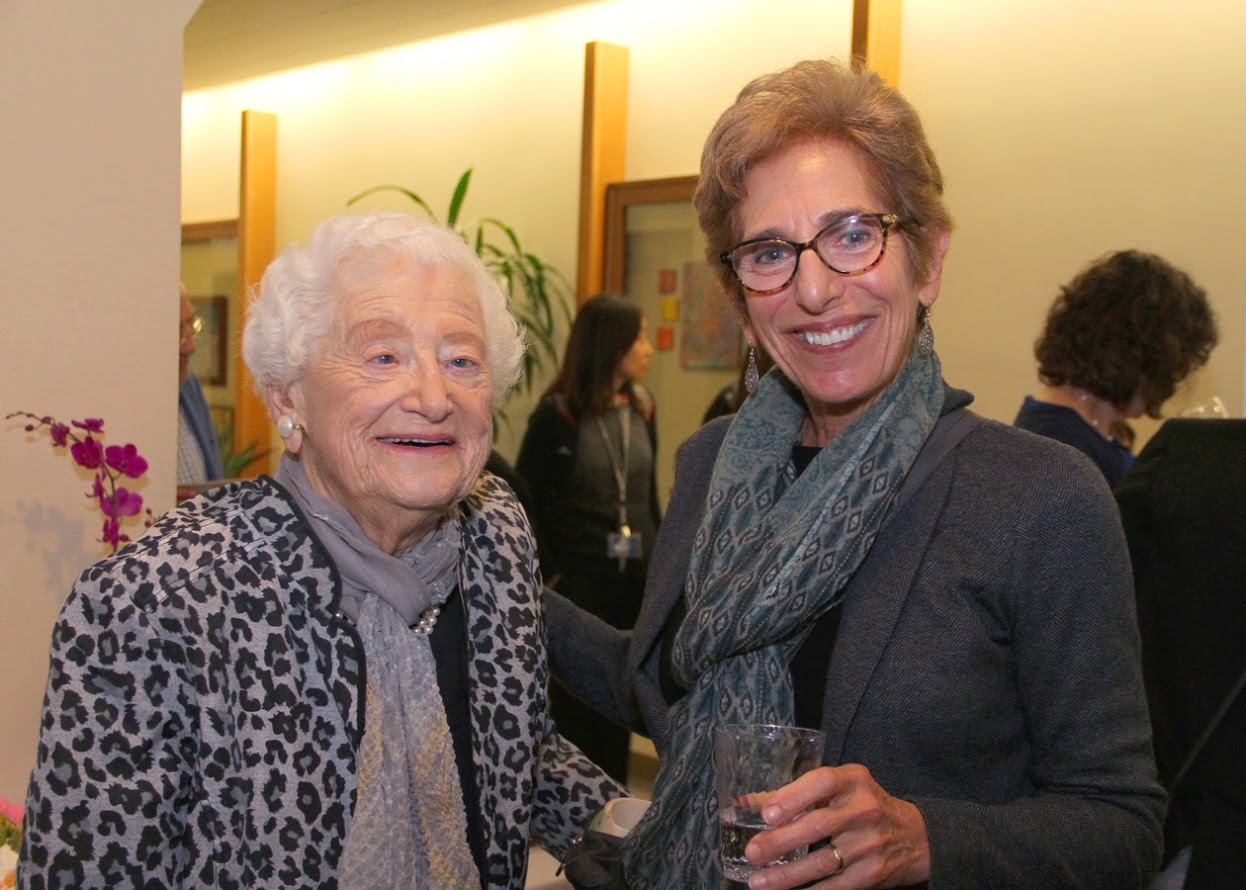 Currently, 26 faculty and 60 researchers as well as administrative staff comprise the IHA and represent a variety of disciplines. The IHA conducts research, including applied, basic, clinical, policy, social, and behavioral research. Additional activities of the IHA include educating, mentoring, and training students, fellows, postdocs, visiting scholars, and junior faculty. The group's public service includes lectures, symposia, and expert testimony for policymakers.
Areas of research include
Aging, Disability & Long Term Services and Supports
Healthy & Active Aging
Health of Diverse Populations
Women's Health
Health Economics
Translational Sciences
IHA generated almost $10.4 million in extramural funding in 2014, totaling nearly $350 million since 1985.
Related Coverage: