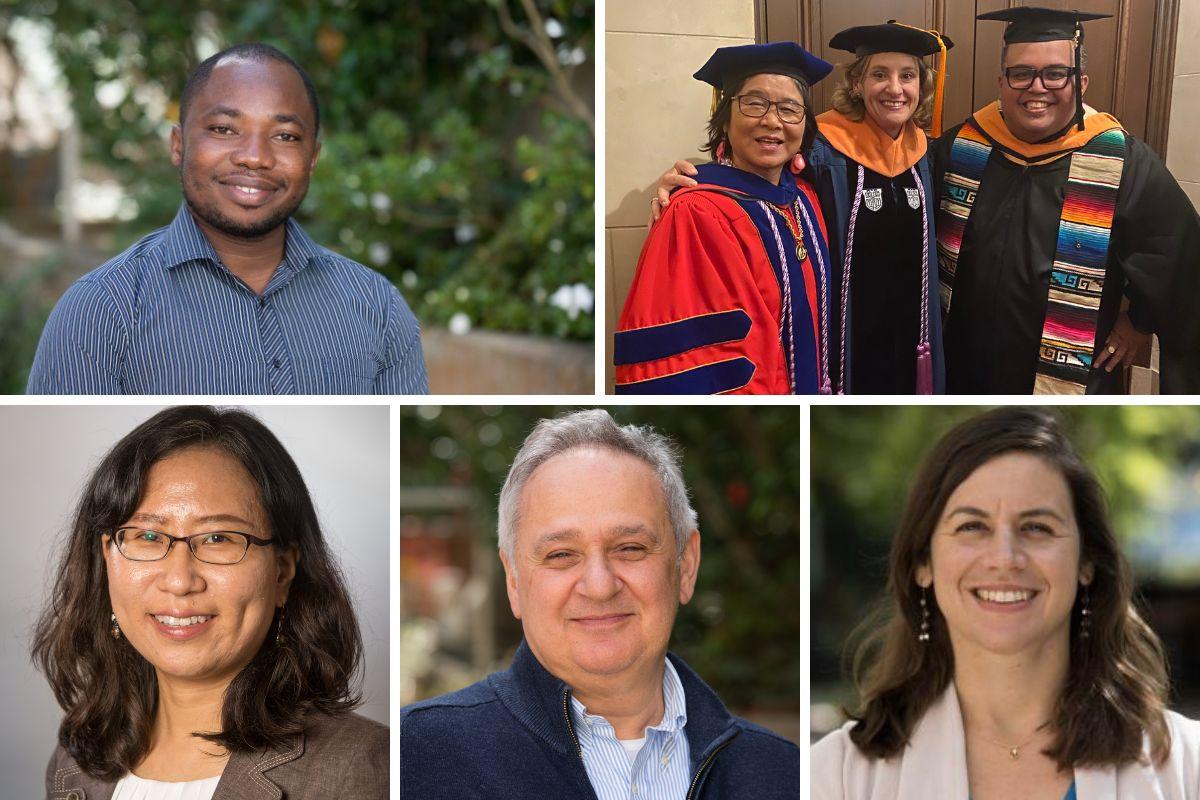 Leadership in Action: Alumni, Faculty, Staff and Student Milestones
Faculty, staff, students and alumni of the UCSF School of Nursing are pushing the boundaries of nursing science to improve health and health care. 
Four to be Inducted as AAN Fellows
Four UCSF School of Nursing members will be inducted into the American Academy of Nursing's 2023 Class of Fellows - Soo-Jeong Lee, PhD, RN, FAAOHN, associate professor; Heather Leutwyler, PhD, RN, CNS, professor; Jerry John Nutor, PhD, RN, assistant professor; Rajashree Koppolu, MS, MSL, CPNP-PC/AC, an alumna and volunteer faculty member. 
The honor recognizes distinguished nurse leaders for their significant contributions to health and health care. They are among 253 nurses who make up the 2023 fellows, and will be inducted at the academy's annual conference from Oct. 5-7 in Washington D.C. This year's conference will also commemorate the American Academy of Nursing's 50th anniversary.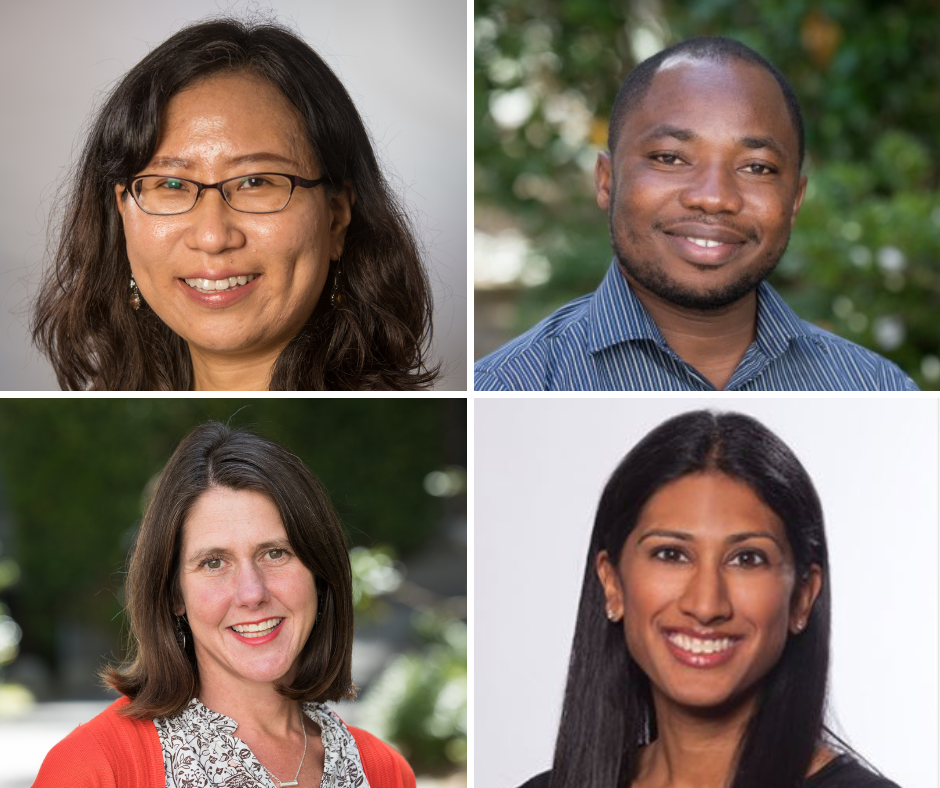 Celebrating the Class of 2023
Enthusiastic applause echoed throughout Herbst Theatre on June 12 as Chancellor Sam Hawgood conferred degrees on 189 master's and doctoral graduates at the School of Nursing Commencement. An additional 13 nurses received post-master's certificates in advanced specialties.
Relive the day through our commencement story and photo slideshow.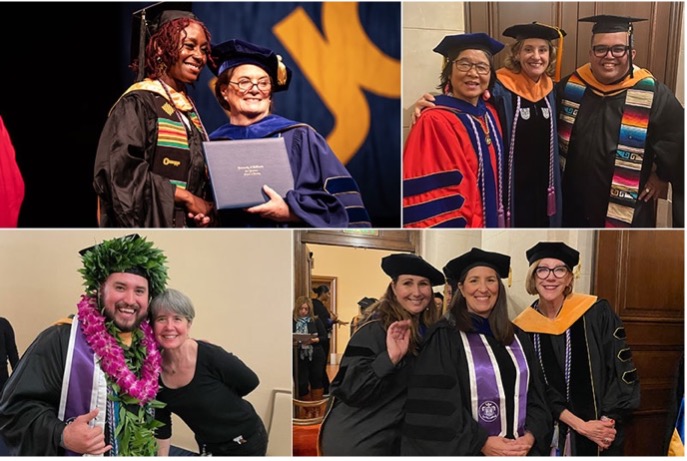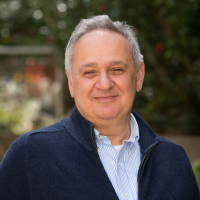 Fabio Badilini Selected as Board President 
Fabio Badilini, PhD, professor in Physiological Nursing and director of the Center for Physiologic Research, has been elected to serve as president of the Board of Directors for the International Society of Computerized Electrocardiology for 2023-2024. Established in 1984, the non-profit organization advances electrocardiology through the application of computer methods.
Lauren Hunt Honored for Outstanding Research Manuscript
Lauren Hunt, PhD, RN, assistant professor in Physiological Nursing, is the recipient of the Outstanding Junior Research Manuscript Award from the American Geriatrics Society for her October 2022 study "A National Study of Disenrollment From Hospice Among People With Dementia." The award recognizes novelty, methodological rigor, clarity of presentation, and potential to influence geriatrics practice, policy or future research.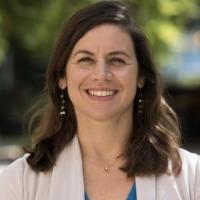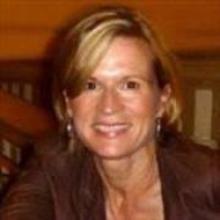 Kimberly Baltzell Awarded for Work in Maternal, Neonatal Health
Global Action in Nursing (GAIN), which was founded and is directed by Kimberly Baltzell, PhD, RN, professor in Family Health Care Nursing, is the recipient of the Global Citizen Award from GAIA. GAIN has partnered with GAIA Global Health in Malawi since 2019 to improve access to high-quality nursing and midwifery care. 
 
Catherine Dodd Honored With DAISY Nurse Leader Award in Policy
Alumna Catherine Dodd, PhD, RN, FAAN, is a recipient of the 2023 DAISY Nurse Leader Award in Policy from HealthImpact and The DAISY Foundation. Dodd is one of five awardees selected by a national panel of health care policy experts, and is being honored for her lifetime of policy work in bringing the nursing voice to many critical issues.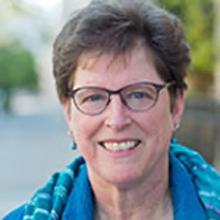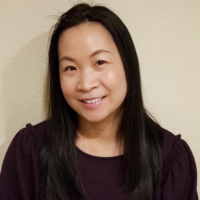 CARE Registry Celebrates 10,000 Enrollees
Van Park, PhD, MPH, professor in Community Health Systems, and her team are celebrating a major milestone: achieving 10,000 Asian American, Native Hawaiian and Pacific Islander adults enrolled in the CARE registry. 
Watch a video honoring this accomplishment. The video features remarks from journalist Lisa Ling, actress Christina Chang, anchor Richard Lui and the registry's 10,000th participant. 
Celebrating Preceptors
Veronica Fuata, May Preceptor
Veronica Fuata, PNP, a clinician at the Children's Health Center at Zuckerberg San Francisco General, is the school's May Preceptor of the Month. In her many years precepting Pediatric Nurse Practitioner-Primary Care (PNP-PC) students, she has created a safe and supportive learning environment. She continually fosters a growth mindset and challenges students' clinical reasoning. PNP-PC student Kalmia Beets said: "Each day she pushes me to think critically, go outside of my comfort zone and develop my own style as a practitioner."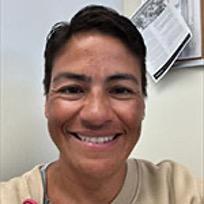 Claire Parker and Elizabeth Colglazier, June Preceptors
Claire Parker, MS, CPNP-AC, and Elizabeth Colglazier, MS, PNP-AC, are the school's June Preceptors of the Month. Part of Benioff Children's Hospital's Pulmonary Hypertension team, Parker and Colglazier have consistently trained students in the Pediatric Nurse Practitioner Acute Care specialty since 2015. They provide a robust and meaningful clinical experience, highlighting the NP role in interprofessional team practice and promoting professionalism when working with children, their families and the care team. 
Read more about Fuata, Parker and Colglazier, including students' comments, on the Preceptor Portal.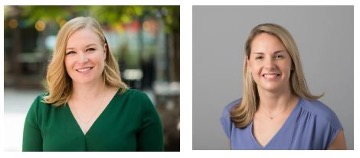 Faculty and Staff Capture New Funding
Carol Dawson-Rose, PhD, RN, FAAN, professor in Community Health Systems, received a $352,064 award from the NIH National Institute of Nursing Research for her project, "Next Generation Nurse Scientists Ending the HIV Epidemic."
 
Lauren Suchman, PhD, assistant professor in the Institute for Health and Aging (IHA), received a $86,957 award from the David and Lucile Packard Foundation for her project, "Future of RH Research (FOR) Kenya: Training Adolescent Girls and Young Women to Design and Conduct Studies on Quality of Contraceptive Care." 
 
Faculty and staff members in Family Health Care Nursing received a four-year federal education workforce grant for the project, "Underserved Coalition for Bay Area Advanced Practice Training." The work will expand the academic-clinical partnership with LifeLong Medical, La Clinica de la Raza, Alameda Health System/Highland, Zuckerberg San Francisco General OB/GYN and Family Health Center to train students in the FNP, PNP and CNM specialties through clinical immersions. It will also work to recruit students, faculty and preceptors from diverse and underrepresented backgrounds. The team effort was achieved by Angel Kuo, EdD, MSN, PNP, professor and principal investigator; Elizabeth Gatewood, DNP, RN, FAAN, professor; Kim Dau, MS, RN, CNM, professor; Carrie Evans, MS, RN, FNP, assistant professor; Mary Anne Israel, MS, NP, assistant adjunct professor; with support from Rachel de Los Reyes, PhD, Brody Lowry, Jeremy Wong and Laura Moy, MA.