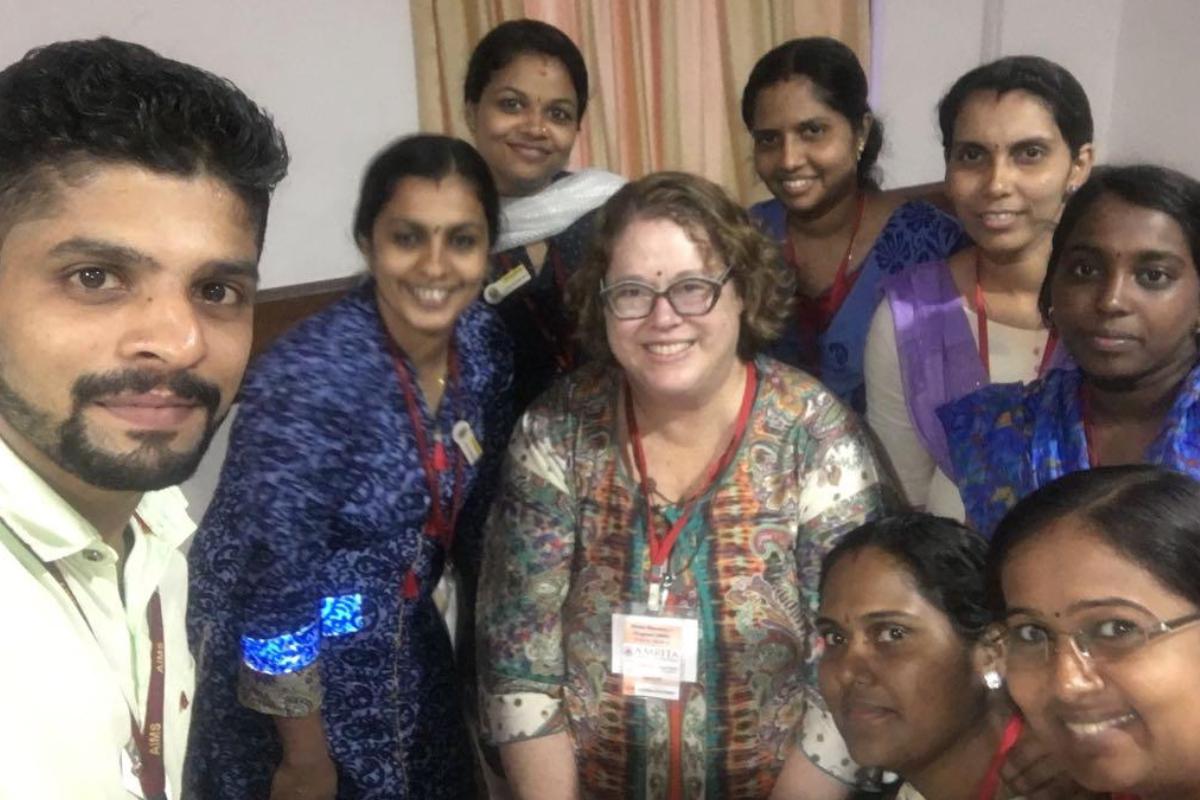 How a Virtual Nurse Residency Program is Advancing Cardiac Care for Children Worldwide
Staveski, associate professor at the UCSF School of Nursing, is working to improve global access to quality pediatric cardiac care.
"By equipping nurses with the appropriate skills and knowledge, they will be able to confidently apply evidence-based interventions," Staveski said. "Ultimately, my goal and theirs is to provide the best care possible for pediatric cardiac patients."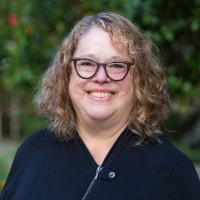 First Nurse Residency Program in India
Partnering with Children's HeartLink, an organization that has been improving pediatric heart care in underserved parts of the world for over 50 years, Staveski has been developing nurse residency programs in under-resourced areas, launching the first one in India in 2015. 
Through a week-long, on-site training at two hospital sites in India, the Children's HeartLink Nurse Residency Program (NRP) provided in-depth pediatric cardiac education designed and taught by leading cardiac experts from North America and India.  
Program graduates consistently demonstrated improved confidence and knowledge with regards to treating acute pediatric cardiac patients.
Responding to the Coronavirus Pandemic
But as 2020 began, and the coronavirus pandemic limited travel and in-person gatherings, NRP came to a halt.  
Undeterred, Staveski and Children's HeartLink saw this as an opportunity to make NRP available to more nurses.
Staveski and 16 volunteer nurse faculty from across North America worked with Children's HeartLink to adapt the in-person curriculum to a remote modality. 
The inaugural remote NRP cohort launched in 2022. The program was expanded from two sites in India to seven sites across three countries: five in India, one in Malaysia and one in Bangladesh.
Twenty-eight nurses completed the 10-month program which included 40 video lectures and accompanying reading materials, and 10 synchronous virtual learning sessions facilitated by faculty. During live sessions, participants synthesized understanding through discussion, case-based learning and interactive quizzes.
"The program improved nurse's sense of empowerment and helped them have a more autonomous role in the hospital," Staveski said.
Yuvasri Selvan, a nurse at G. Kuppuswamy Naidu Memorial Hospital in Coimbatore, India and a member of the inaugural virtual NRP cohort, said the training enabled her to expand her clinical skills.
"Lectures and discussions were thought-provoking," Selvan says. "[NRP] was very helpful for my clinical management. Now I'm working more confidently."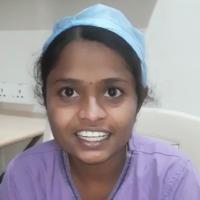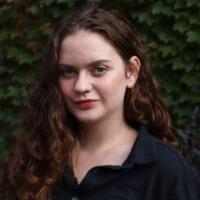 The program assisted volunteer faculty in optimizing their lessons for remote modality, said Clare Fisher, Children's HeartLink's instructional designer and a pediatric cardiac nurse herself.
"In addition to utilizing new technologies to enhance learning, we continuously collected feedback from participants to refine lessons in ways that were responsive to their needs," says Fisher, who helped develop the program's online learning platform.
"The benefit to virtual learning, and especially pre-recorded lectures, is that it allows participants to learn at their own pace," says Veera Rajasekhar, Children's HeartLink country director for India. "Nurses frequently revisit the material to prepare for the live sessions or for work at their hospital."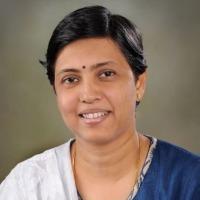 Expanding Reach Through Virtual Learning
Participants share the open-access learning materials with colleagues at their hospitals, allowing more nurses to strengthen their skills. Some even use the curriculum to conduct formal, on-site staff trainings.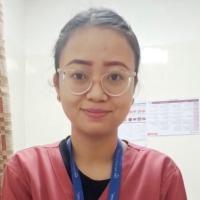 "I take pleasure in implementing all the things I've learned through this course with my fellow colleagues and teaching them," says Anjali Devi, a nurse at Rabindranath Tagore International Institute of Cardiac Sciences, in Kolkata, India who participated in the program remotely.
An unexpected benefit of the transition to virtual learning was the growth of the volunteer faculty network. 
"Our volunteer faculty are experts representing some of the most prestigious pediatric cardiac training programs in North America," says Staveski. "The virtual setting removed barriers and allowed new faculty to engage, some who had never considered global health work a possibility." 
Building on the success of the inaugural virtual NRP cohort, Children's HeartLink plans to offer the program to additional sites throughout the world. 
Staveski and the volunteer faculty network are now developing a second sequence of modules that will provide advanced training. 
"NRP participants are self-motivated learners who choose to pursue additional training because of their commitment to provide the best care possible for their patients," says Staveski. "It is a privilege to be part of their learning."