Inside the Drive to Improve Patient Care With Innovation
Connecting health care providers with experts to treat substance use disorder. Ensuring patients receive quality diabetes care. Removing barriers to mental health support.
Experts at the UCSF School of Nursing are partnering with UCSF Health and its network of community affiliates to launch innovative new programs that advance patient care.
"Both the UCSF School of Nursing and UCSF Health have a shared commitment to providing innovative and compassionate care," says Gina Intinarelli-Shuler, PhD, RN, associate dean of clinical affairs at the school and chief population health officer at UCSF Health. "By collaborating and working across disciplines, we can respond to pressing issues of health and health care delivery."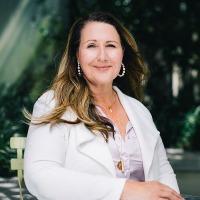 Treating Substance Use Disorder with Expert Care
Among the innovative new projects is a consult service for patients with substance use disorders that will launch at the UCSF Helen Diller Medical Center at Parnassus Heights this July. 
The service will be a centralized resource that connects UCSF clinicians with experts who specialize in substance use disorders, enabling them to better assess and treat in-hospital patients. The service will fulfill a need: recent surveys of UCSF hospital-based physicians and nurses found that they felt they could benefit from greater substance use expertise.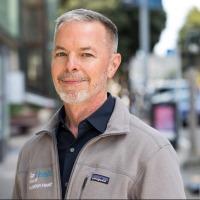 Matt Tierney, MS, NP, FAAN, professor at the UCSF School of Nursing and a nationally recognized expert on substance use disorders, will lead the new service. The team will also include a physician and a social worker. 
"Providers need access to expert consultants so they can implement substance use disorder treatment with confidence," Tierney explains. 
The service grew out of a 2018 pilot project, led by Tierney and Sujatha Sankaran, MD, associate professor at the School of Medicine, to advance UCSF Health's response to opioid addiction. The pilot included screening to identify patients at risk of addiction and a pager system to connect providers with opioid treatment experts.
The pilot was a success, laying the groundwork for the new substance use disorder consult service.
Tierney and Sankaran hope to continue improving the response to substance use disorder. They co-founded the Substance Use Disorders Committee at UCSF Health. With representatives from across the health system, the committee is a hub for centralized efforts addressing substance use disorder treatment and assessment. 
Among the committee's accomplishments: 
Institutional treatment guidelines for opiate and alcohol use
Coordination with skilled nursing facilities in the community to improve continuity of substance use treatment for patients following discharge from the hospital
A pilot program exploring substance use disorder among people experiencing homelessness
A UCSF substance use disorder continuing education course available to providers nationally

Next up, Tierney and colleagues plan to lead the development of a substance use disorder training curriculum for bedside nurses.
"Most people with type 2 diabetes lack access to an endocrinologist and to diabetes education," says Carolina Noya, PhD, FNP, associate professor. 
With Noya's leadership, the UCSF Health collaborative care program for diabetes is changing that. 
Launched in fall 2022, the program supports patients struggling with diabetes management, most of whom face multiple social determinants of health. The initial cohort includes publicly insured Latinx people with type 2 diabetes. The program will expand to include all publicly insured people with type 2 diabetes.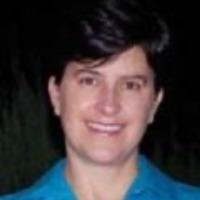 The pilot consists of a case management team comprised of two nurses and a health care navigator. This team works with a consultant team – Victoria Hsiao, MD, PhD, an endocrinologist, and Noya — whose interdisciplinary nature sets this program apart. 
The teams meet weekly to review patient progress, discuss treatment plan options and make recommendations to primary care providers.
"This configuration exemplifies how interdisciplinary work fosters collaboration and advances patient care," Noya said. 
Social determinants of health – such as food insecurity, lack of transportation and other conditions that are tied to where people live and work – are drivers of health inequity and often underlie why patients have difficulty managing their diabetes. "We first address these social determinants of health. Then we work on improving patients' diabetes care," explains Noya. 
Digital access inequity is another challenge. If patients can't access online health portals that allow them to connect with their health care providers and access their medical information, or they do not understand how to use tools such as a glucose monitor, health care disparities arise.
To address digital inequity, Noya and Tim Judson, MD, MPH, assistant professor in the UCSF School of Medicine, are applying for a California Wellness Foundation grant to begin to address the digital divide found among UCSF patients. These funds would support the development of patient onboarding tutorials for online health portals and improved diabetes health data sharing for primary care providers. 
Providing Psychiatric Services Where Patients Already Receive Care
Meanwhile at UCSF Health's Laurel Village Primary Care Clinic, Chelsea Landolin, MS, PMHNP, ANP, assistant professor at the UCSF School of Nursing, is working to remove barriers to mental health support by integrating mental health services in clinics where patients are already receiving care.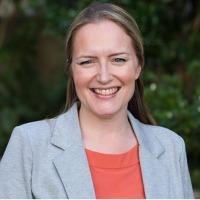 "The goal is to destigmatize mental health support and offer an increasingly seamless experience within primary care," says Landolin.
Landolin has developed a model of psychotherapy specifically for use in primary care settings.
Cognitive behavioral therapy (CBT), a highly effective approach to treat a range of challenges including anxiety and depression, is difficult to access. Though many therapists learn about CBT and use it to some extent, few are trained to practice it fully. Even if a patient finds a CBT-trained therapist, they rarely accept insurance. 
Landolin received CBT training from the Beck Institute and adapted the approach specifically for clinics. 
Since late 2020, Landolin has conducted over 1,400 patient visits – half of which included significant psychotherapy – and has increased the number of psychiatric service hours available to UCSF primary care patients by 40%. 
The clinic's primary care providers also consult with Landolin to optimize their clinical approach to challenging situations, strengthening their skills and confidence in caring for patients' mental health.
Integrating Psychiatric Services in a Community-Based OBGYN Clinic 
Like Landolin, Kara Birch, DNP, NP, associate professor, strives to remove structural barriers to psychiatric care through her work at Golden Gate Obstetrics and Gynocology (OBGYN).
Previously, Golden Gate OBGYN did not offer direct psychiatric services. They referred people to community resources and struggled to ensure patients received care.
After Golden Gate OBGYN became a UCSF Health affiliate, Birch joined the team to provide integrated mental health services to anyone seeking care there.
Now providers know their patients are getting support. "Patients are not navigating complicated referral processes or showing up to an unfamiliar place, and health care providers are supported and assured that their patients are receiving quality care," says Birch.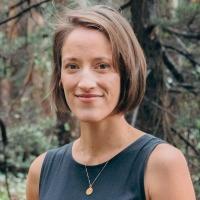 The three-person team includes a health care navigator, a part-time psychologist for triage and Birch, who provides full-scope psychiatric services including psychiatric evaluation, medication management, psychotherapy and follow-up. 
Although Birch and her team see patients for a variety of reasons, many patients need support navigating infertility, pregnancy, pregnancy loss, postpartum and parenthood. Birch has specialized training in perinatal mental health.
"We make it easier to access psychiatric care by offering telemental health in collaboration with the OBGYN team patients already know," says Birch.