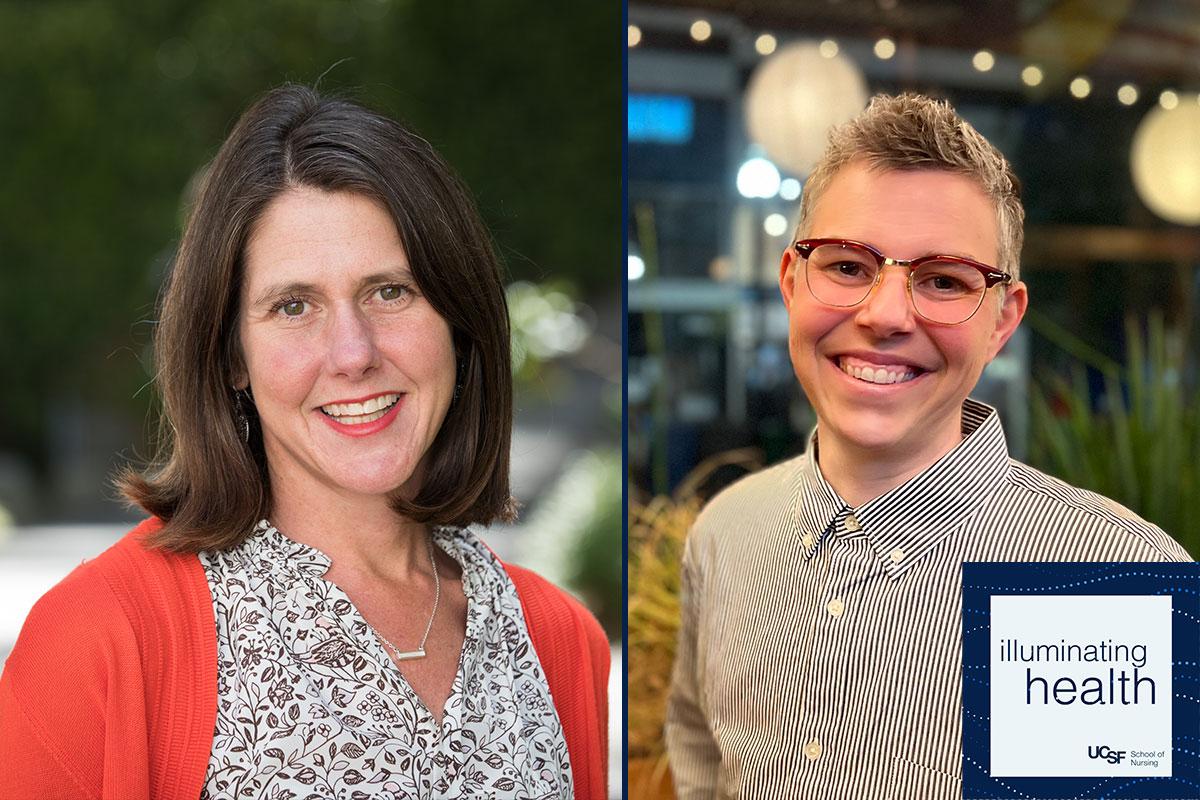 Podcast: What We Must Do to Transform Care for People Experiencing Homelessness
Nearly 600,000 people across the U.S. are experiencing homelessness. What kind of health issues do people who are unhoused face and how does that affect the health care system? What practical solutions are needed to improve care for people experiencing homelessness?
In the second episode of Illuminating Health, professor Heather Leutwyler and Taylor Cuffaro, a doctoral student and co-founder of the school's street nursing team, discuss the challenges people who are unhoused face with health care access and how effective the street nursing model has proven.
The guest host for this episode is Dennys Balestra, a student in the school's Adult Gerontology Primary Care Nurse Practitioner — Occupational/Environmental Health specialty.
Illuminating Health is the official UCSF School of Nursing podcast that sheds light on health and health care issues that affect our daily lives. Listen in to short conversations with today's leading health experts.  This episode is produced by Lisa Klope and Katherine Tam in the UCSF School of Nursing's Office of Communications.