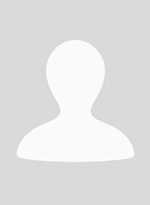 Professor
Address Postal
2 Koret Way, Rm 431A
UCSF Box 0606
San Francisco, CA 94143
United States
Biography

My research focuses on understanding family management of children's complex chronic conditions. I use ethnographic methods to conduct field studies in the Symbolic Interaction tradition, focusing on the everyday life experiences of families within the context of community.

Current Projects
My most recent NIH funded study is entitled Youth with Complex Needs: Transition to Adulthood Plans (TAPS). This study is investigating family decision-making, and the process of planning for the transition to adulthood of youth with ongoing medical and developmental challenges. Along with youth and young adults, age 14-25, parents, educators, and health care providers are participating in this study.

Recently, we have formed a community partnership with Support for Families of Children with Disabilities, a parent run, non-profit organization that has been providing information and support to families in San Francisco for over 20 years. Using principles of Community Based Participatory Research, and drawing upon our current data and the expertise of our community partners, we have developed an intervention to support parents and youth during the transition to adulthood. We are working on a pilot to test the feasibility of this intervention and hope to test its effectiveness to strengthen skills and confidence in the future.

Other projects include a study of parents' needs, expectations, challenges, and successes during discharge from the NICU, and the transition to home for infants who are medically fragile. Data collection is complete for this study, and doctoral student Robin Bisgaard plans to use this data for her dissertation. Recently, emeriti faculty Betty Davies and I submitted a proposal to NICHD to investigate interactions between parents of children with complex or life-threatening conditions and the HCPs who care for their children. As Co-PIs, we will use observations and interviews to analyze factors and conditions that impact parent-HCP interactions during hospitalization in the NICU or on the Pediatric Oncology floor. We will describe best practices that facilitate effective and satisfying communications in the face of challenging circumstances.

I have an ongoing committment to underserved and understudied populations, particularly Latino families. My doctoral advisee Juliet Chandler is currently studying how Latina immigrants, many of whom are undocumented and therefore have few resources, manage chronic illnesses.
Publications
Interest

Family

Developmental Disabilities

Disabled Children

Mexican Americans

Chronic Disease