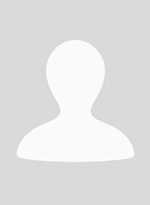 Assistant Clinical Professor
Address Postal
2 Koret Way, Rm 511D
UCSF Box 0608
San Francisco, CA 94143
United States
Biography

Amanda Peacock, DNP, AGPCNP-C graduated with her BSN from Truman State University in 2007. As an RN, she spent almost 4 years as a surgical and neurosciences ICU nurse at the University of Iowa Hospitals and Clinics. She graduated from the University of Iowa in 2011 with her MSN, and worked for over 3 years in the Surgical and Neurosciences ICU as one of the first Advanced Practice Providers.

In 2013, she graduated with her DNP from the University of Iowa. Her project focused on culturally informed community assessment and intervention in rural south India. Partnering with the community and using the Culturally Informed Healthy Aging (CIHA) model, she and colleagues conducted a cultural inquiry and health assessment of a rural south Indian village. Using information obtained during assessment and leveraging available cultural capital, the team created a diabetes healthy aging program. Her DNP project focused specifically on culturally informed lower extremity complication prevention using this model.

From 2013 to 2015, she also spent time working with a migrant health program in rural Iowa, providing services to homeless and other low income persons in Iowa City, and in 2014 she returned to rural south India for community program evaluation.

She has always had a passion for teaching and is now happy to be a part of the Adult Gerontology Primary Care NP program at UCSF. She also has a background in interprofessional education and hopes to pursue that interest.
Education

BSN

,

2007

- ,

Truman State University
Interest

Culturally Informed Health Care

Underserved Populations

Geriatrics